Salespage Snapshot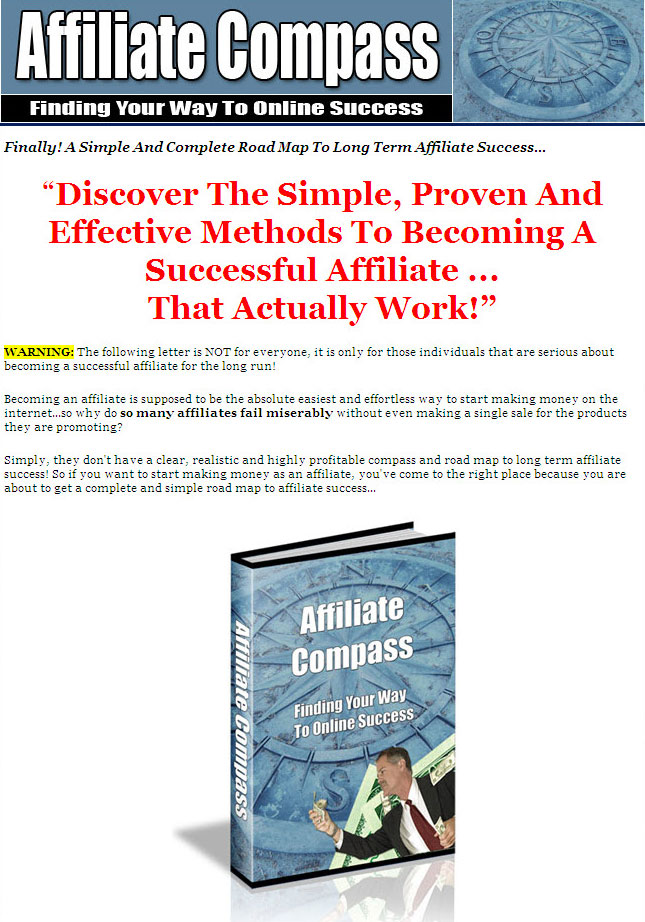 >> Click Here To View Sales Page...
Ebook Sample Content Preview
Finding An "Ideal Plan" For Affiliate Success
Truthfully, there is no "Ideal Plan" for affiliate success because everyone is different and have varied thoughts and perceptions about what success means to them…
Your individual, skills, interests, and overall goals will affect how you decide to organize your network of affiliate sites. The important lessons to take away from this course will be how to produce and grow a network of websites, how to make them viral, and how to promote them for search engine rankings and traffic.
What this guide is not, is telling you how to use your time, efforts and money. This guide allows you to work at your own pace, and take it one step at a time.
Only when you actually start the process, and continue to work your own personalized plan, will be able to see results!
Determining a personal plan of action is the first step you should take. Eventually, results will come that will allow you to stop working for someone else and continue to grow your own business.
The "IDEAL PLAN" so to speak, should be to FOCUS every action you take to making your Internet presence more productive and therefore more valuable to YOU – not someone else.
The "Affiliate Compass" is not intended to provide you a way for you to cheat or use "black hat" methods on your visitors or the search engines. At all times you should handle your business in an ethical manner.
A long-term business plan is the simple and straight solution to starting a viral explosion of long term Internet profits.
Plan your work and work your plan.
This is not a get rich quick scheme. The ultimate goal here is to show you how you can have your own network of sites growing for you each and every month. Every time you take action, your network will grow.
Other Details* Sales Page:
Included, HTML
* File Format:
MS Word Doc, PDF
* Number of Pages:
42
* Included Graphics:
Ecovers, PSD
* Download File Size:
28,450 KB