Salespage Snapshot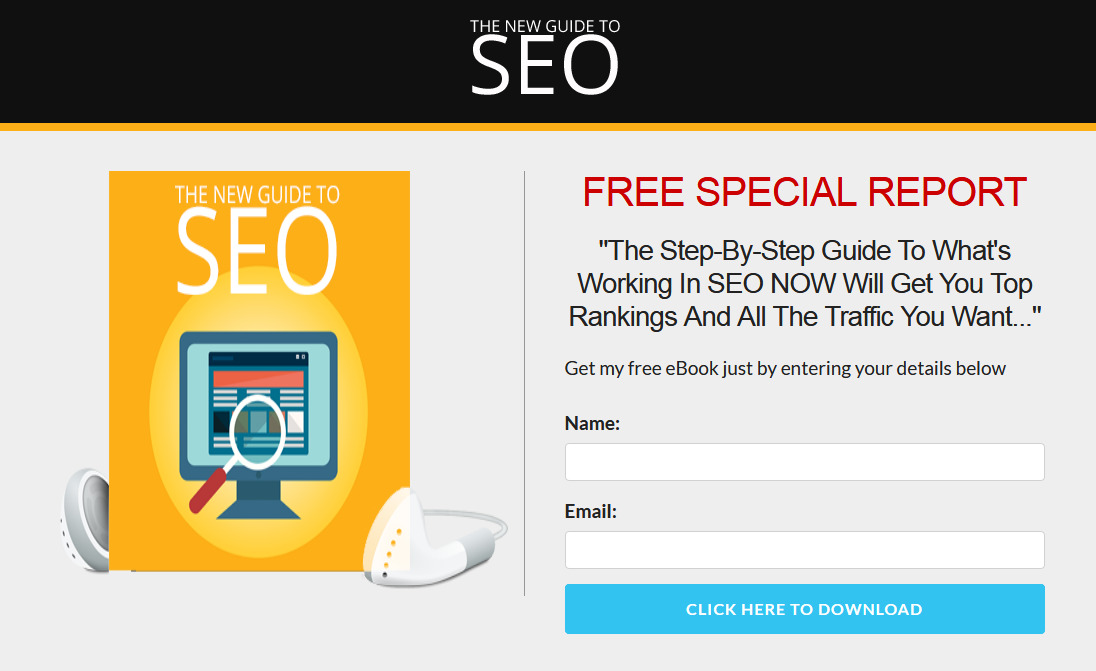 >> Click Here To View Sales Page...
Sample Content Preview
As you can see, this doesn't exactly 'flow' naturally.
Some site owners even began using 'content spinners', which would recycle old content by swapping words for synonyms. In short, a lot of dross began to rise to the top of the SERPs and Google had to respond.
It responded with two updates to the algorithm called 'Panda' and 'Penguin', released in 2011 and 2012 respectively. Panda was designed to reward high quality content by looking for in-depth articles, external links and more refined use of key phrases. Penguin meanwhile was designed to punish link spam by making the quality of the links as important as the quantity. In other words, strategies were forced to shift from posting thousands of links, to landing links on the biggest and most popular websites in their niche.
While this improved the performance of Google dramatically, it was actually a very bad time for lots of creators who had been advised to use old-fashioned SEO techniques and now were having their sites penalized or de-indexed as a result. Businesses lost thousands of daily views over night and many went on to proclaim that SEO as an industry was 'dead'.
This has changed our approach to SEO dramatically but even that is not the end of the story. Since then, Google has been continuously iterating on its search and building upon this more solid foundation. More updates like 'Pigeon' helped to strengthen things like local search, while Panda and Penguin have been refined greatly.
Also interesting though are the ways that Google itself seems to be evolving and the clear path that it is on. Google is moving from being a simple search engine to become a fully-blown AI. Google no longer aims to 'match' keywords but rather tries to understand the actual question being asked. To that end, it has begun to use smarter methods of assessing content – such as using 'latent semantic indexing' and even 'structured data'. Search has become more personal and has integrated with other tools like Google Plus to that end.
Google Home and Google Pixel perfectly demonstrate this vision that Google has for its search – allowing users to simply ask questions and being presented with an answer.
Moving forward, this is likely to increasingly become Google's MO. And then we have other factors to consider such as real time updates to Google Penguin.
Only the creators that are smart enough to keep their SEO up-to-date and future proofed against upcoming changes will be able to survive and thrive as Google continues to evolve. And that's what you're going to learn right here…
Step 1: Fixing Your SEO
The first thing to do is to fix any bad SEO strategies that you may have used in the past. This particularly means removing any low quality links and any links that aren't directly relevant to the content of your page.
If you have used a cheap SEO service in the past, then there is a good chance that it will have used the old techniques that are now considered 'black-hat SEO' and that can potential get your site removed from Google. This might have included spamming the web with low quality in-bound links to your site – and the solution is for you to remove those links before Google adapts. This is going to be of particular importance going forward, as Google threatens to make Penguin work in real-time, adapting on the fly to the addition of new links and the removal of old ones.
Luckily, Google has provided a tool for removing low-quality links called the 'Links Disavow Tool'. Using this site, it is possible to tell Google not to count specific links when calculating your ranking in the SERPs. This is a way for creators to tell Google that they did not 'ask' for the links and to prevent them having a negative effect as a result.
Another tip is to remove any old articles on your site that aren't high quality. That means getting rid of any spun content, any content with 'keyword stuffing' and any content that in any other way fails to offer real value to the end user.
Likewise, remove any other examples of spam or poor quality on your site. Remove articles that are incredibly short, remove articles that have repeated or stolen content etc.
The difference between low quality and high quality SEO is that low quality SEO is about gaming the system and trying to 'trick Google'. It's about manipulating the factors used in Google search and using these to get to a higher spot in the SERPs.
SEO is not dead but this type of SEO is dead. At the end of the day, Google is going to keep getting smarter and keep getting better. If you have in any way tried to 'trick' Google, then eventually, Google will get smart enough to work it out and your site is going to be penalized.
Instead, the goal is to create a website and a brand that offers real value to the end user and that people really want to read. When you do this, you will essentially be aligning your goals with Google's and any future changes are going to benefit your site.
Other Details
- 1 Ebook (PDF, DOC), 10 Pages
- 1 Audio (MP3)
- 1 Graphic (PNG)
- 1 Squeeze Page (HTML)
- Year Released/Circulated: 2020
- File Size: 5,102 KB
License Details:
You're granted master resell rights, resell rights or to resell with personal use rights.
You may add this product to your PAID membership site
You may giveaway the product as a bonus when people buy through your affiliate link
You may edit the included opt-in / squeeze / landing page
You may giveaway the eBook for Lead Generation purpose
No, you may NOT edit the contents of the eBook
No, this product does NOT include private label rights. You are granted Master Resell Rights only