Salespage Snapshot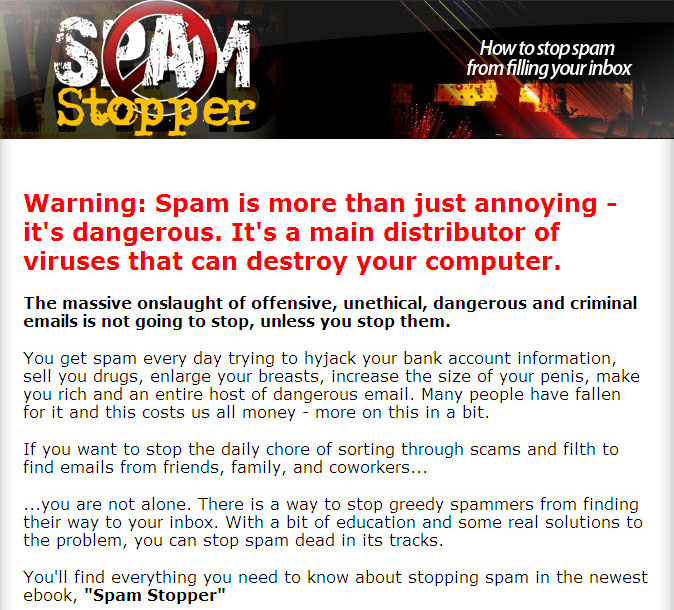 >> Click Here To View Sales Page...
Ebook Sample Content Preview
Introduction
Computers are an integral part of life for nearly everyone in the world. Most people couldn't imagine their lives without their computers. They are used to run businesses, keep track of inventory, gather information, and to communicate.
One of the most popular methods of communication is email. It allows you to easily keep in touch with your friends, colleagues and family, but it also lets advertisers contact you with their sales messages.
As much as we like to receive email from those that we enjoy hearing from, nobody likes to receive emails from people we've never heard of. These emails are called spam.
Spam or UCE (Unsolicited Commercial Email) is annoying at best, but it also costs businesses millions of dollars each year in wasted employee time, server space, and virus infiltration.
Even if you can not completely stop spam, you can greatly reduce its appearance in your inbox and start saving yourself precious time…
Other Details* Sales Page:
Included, HTML
* File Format:
MS Word Doc, PDF, Mp3
* Number of Pages:
12
* Included Graphics:
Ecovers, PSD
* Download File Size:
20,694