Salespage Snapshot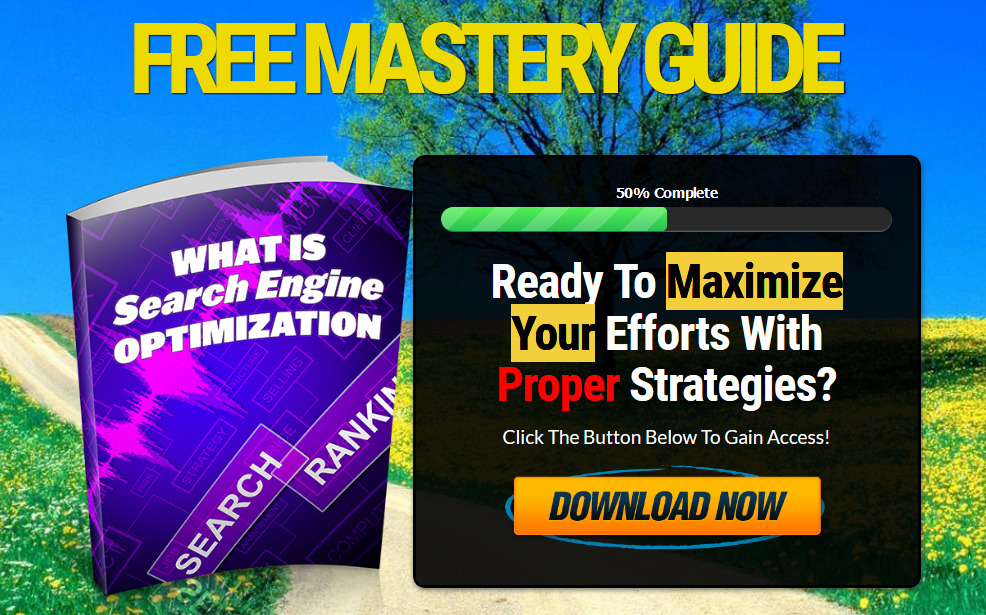 >> Click Here To View Sales Page...
Sample Content Preview
HOW KEYWORD USAGE HAS CHANGED
In the past, keywords were used in meta description tags to give a search engine the hint about what the page talked about. Black hat marketers began to exploit that vulnerability by adding highly searched keywords into that area and basically making that criteria useless to Google. Thus, Google decided to downgrade that criterion, and as a result, keywords are evaluated as a percentage of the actual content on the site for relevancy, not for just showing up in coding. If you know how the search engines rate keywords, you can still game the system a bit, but not without actually creating content that has some value. That's the entire point. Here are a few things to know about keywords when you are writing content for SEO.
STUFFING IS ONLY FORTURKEYS
Stuffing tastes great at Thanksgiving time, but stuff too many keywords into your content, and you'll get a rapid case of indigestion when Google sandboxes your site. The moral is clear: Stuffing is only for turkeys. This might have been a great black hat technique in the past, but today, Google's analytics are so powerful that they not only look for relevant keywords on your pages, but they also determine how often and where you've placed them. On average, if you put more than 2% of your content as a single keyword, it will count against you, not for you. That means that if your page is a 500-word blog post, at most, any single keyword should not show up more than 10 times. Between 5 and 10 times is average and expected; anything else is considered as stuffing.
USE YOUR KEYWORDS CAREFULLY
You can put the keywords anywhere on your page, but they count more towards relevancy in the search engine analytics when they are placed in headers near the top of the article and are bolded. These actions indicate to the analyzer that the topic is important to the writer and will carry more weight in the search engine. Matching keywords to powerful keywords that you've already researched as having a high searchability and low competition is also an easy way to get a higher ranking. It's not just the amount of times you use the keywords, but what keywords you use that determine your SEO ranking. If you use a highly competitive keyword, it doesn't matter if you follow all of the guidelines, as other people have mined that attention long ago. You'll automatically fall near the bottom of the SERPs. Pay attention to how to find good keywords in order to attain higher rankings in the search engines.
HOW TO SELECT YOUR KEYWORDS
When you first start out, you might want to hire a company to develop a list of keywords for your SEO activities. It's going to take some time for you to understand what makes a good keyword selection, and during that time, you don't want to put up content that has no keywords. As you use those, you can start to look at some of the tools and techniques to develop your own keyword lists that you can give to your staff writers to include in their online content.
THE GOOGLE KEYWORD TOOL
This tool is available online at: https://adwords.google.com/select/KeywordToolExternal. It is created to help online marketers using the AdWords program to create effective marketing campaigns. By entering a keyword or phrase, the Google Keyword tool will give actual metrics that have been measured by Google on various characteristics of that and other similar keywords. For finding rich keywords that can help you gain maximum exposure, it is a first stop for any budding Internet marketer.
After entering the keyword or phrase you are researching, the tool pulls up the advertiser competition and search volume as the default listing. You can modify this listing by pulling down the list box at the top that says, "Choose columns to display." From that list, you can expand the elements that are shown for each keyword and derivatives of that keyword to include CPC (cost-per-click), ad position, volume trends, and the time when the highest volume occurred. All of this is important information for figuring out if the market for that keyword has been saturated and the competition is too stiff to really help you with search engine placement. Take a look at this tool and see if you can find high CPC keywords with a high search volume and low advertiser competition. These are the keywords that will get you noticed quickly
IT'S NOT GUARANTEED
There is no guarantee that the keywords you pick today will remain popular tomorrow. That's why the best websites for SEO are constantly evolving and updating their content. Fresh content is the best way to ensure that the search engine spider is constantly checking back and getting you noticed. Stale, old content is not only a turn-off to your readers, but tends to drop your site in search engine results pages due to a loss of relevancy. Even using keywords for just a short period isn't going to do the trick. You have to be consistent and build upon the strength of your website's SEO over time to be truly successful in implementing these techniques.
GET THE SEO SCOOP FROM YOUR COMPETITORS
You may be new to this whole SEO thing, but your competitors are probably not. At any rate, you should always do a little market research on what your competitors are doing to stay ahead of the game. This comes to keyword research and SEO strategies too. You may find that you are selling the exact same products and services, but they're able to generate massive Internet exposure and sales while you're lagging behind. That's probably because they know something that you don't: How to optimize their pages to get attention. Why not check out what your competitors are doing and copy the strategies that are working for them? It can only make you more competitive too.
THE NEAT SPY KIT
Ever watch those spy movies where the secret agent gets a neat spy kit that is complete with a steel-cutting laser pen and exploding cuff links? Well, you can get your own kit too to spy on your competitors online! It just takes some understanding of what services are out there that can make spying on others online a snap! WebCeo.com offers a software product that not only helps you develop keyword lists, but also shows you how the competition stacks up against your choices. You can get valuable information on how to develop a good SEO strategy using this program, even if it comes with a small cost upfront. It is an investment that will pay back dividends.
Other Details
- 1 Ebook (PDF), 13 Pages
- 1 Squeeze Page (HTML)
- 2 Ecovers (PNG)
- Year Released/Circulated: 2020
- File Size: 3,677 KB
License Details:
[YES] Can sell and keep 100% of the sales.
[YES] Can edit the squeeze page.
[YES] Can be bundled into another paid package and sell at a higher price.
[YES] Can be used as a bonus to another product you are selling.
[YES] Can be sold in a Dime sale event.
[YES] Can be added into a paid membership site.
[YES] Can pass on the Master Resell Rights privilege to your customers.
[YES] Can be given away for free AGAINST an email address (lead generation)
[NO] Contents of the product can be edited, modified or altered.