Salespage Snapshot: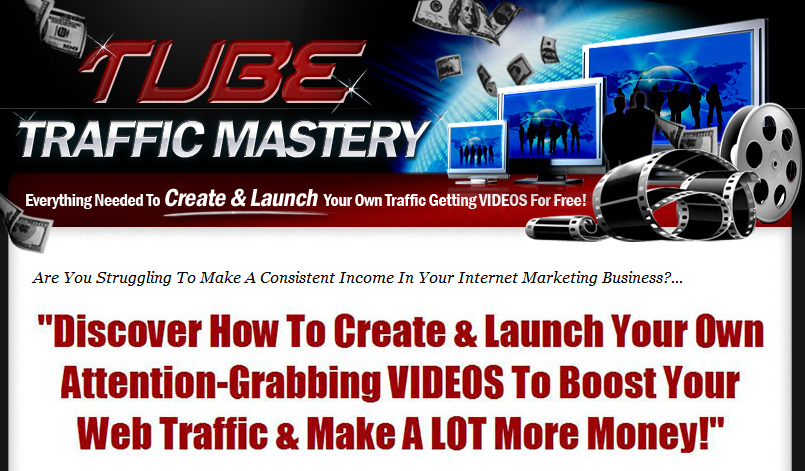 >>> Click Here To View Full Sales Page…
Sample Content Preview
Kinds of Videos for Marketing Purposes
Video is a captivating medium. Videos are inherently used to keep a customer engaged, generate awareness and create a mental picture of a product.
As a result, video has become a standard medium for communication and marketing activities.
Image manipulation has been made easier, thus facilitating marketing. So demonstrating the use of products has been made easier.
Remember that seeing is more engaging than hearing. Below are some of the types of videos for marketing purposes.
Animated video: You can use video creation sites like GoAnimate.com and XtraNormal.com to create motion graphic videos. You will be able to reach many people through the animations. On the other hand, if you want to have high-end motion graphics you can use Adobe AfterEffects. It will give you perfect animations.
Video E-mail: This is a great way to engage and connect with your prospective customer and colleagues. You can simply record a video through your webcam and free websites which include MailVu.com and Eyejot.com. This makes you stand out and pass message effectively to the customer instead of using the traditional emails.
Customer testimonial video: Testimonials enable customers to tell stories in their own voice. They give their experience on the usage of a product. This creates a much more powerful resource for marketing. You can use the Brainshark tool to put the presentation together. You can use them in your sales or website page where many prospective customers will view it.
Launch series: They come in a series of videos. They have heavy content that should grab the attention of prospective customers. Their main aim is to establish credibility before releasing the final video of the series.
Webinar Video: You can also have Webinar Video. You record it using GoToWebinar.com or Instant Teleseminar. The video illustrates the products you sale and where to locate your company. You can post it on your web page or YouTube.
Video PowerPoint: This is a commonly used video presentation tool especially for seminars. It is powerful because it allows incorporation of music and narration. You can use this as a marketing tool especially during product promotion.
First impression video: This video gives a direct appeal about a product. You can use it as the first video in your homepage. It is used perfectly for personal and promotional videos. You can use it to advertise your business.
Interview videos: You can use Skype or Google hangouts to create interview videos. The interview can focus on two people – that is, the interviewee and the interviewer – or can be in the 'news style' format. News style is where you are the interviewee on a subject on camera with an interviewer off camera.
Video Tips series: This is one of the most popular video genres. It is ideal for improving your SEO and also establishing your presence on YouTube. They are a huge help in building your credibility and showing that you are an expert in your specialization or niche.
Chapter II: Why Video Marketing?
Amazing Benefits for Offline and Online Businesses:
Easy to Access: People are now able to access videos with their mobiles and smartphones. The audience from your niche market can see your videos from all around the world. Because of this level of availability, you are able to reach your potential buyers with your products and services.
Informative: Most of the people take interest in video to receive information quickly. If you create an informative video, it will give you more targeted results. If you present your product and services on video in an effective way, people will want more from you.
Multifaceted: You can use videos to provide your brand information, product promotion, educating or training your clients and much more. You can use your video on social sites like Facebook and Twitter but you have to be sure that your website is connected with your social networking sites.
Brand Reputation: People prefer to do business with those they trust. Video helps prospects get to know you much more easily than ordinary words can, and once they get to know you, they'll hopefully learn to like and trust you, as well.
Low cost: Video marketing is cheaper than other methods of advertising. When you compare the cost of video with the value, you will find the expense is minimum and the results are better. You have to create it once then it can be viewed anytime and as many times as your audience may want.
Apart from the crowd: Video marketing is easier and more affordable than ever before, so including an engaging video on your website increases audience awareness about your brand to set your company and the product apart from the crowd. A video enables you to gain an extra edge over other marketers.
Demonstrations: Product Demonstration with video is also the best way to introduce your product to your audiences. Reviews, case studies, product promotion videos and examples should be included in video to increase sales.
Emotional Influence: The classic horror movie is a great example of how the audio has an emotional effect on us. The creepy music comes in, immediately cluing you in that something bad is about to happen. Now, imagine combining that audio with powerful video cues to influence the emotions of the listener and create a much more compelling message than with just text alone.
Go viral: Today everyone wants to go viral. Audiences are always looking for viral sensation. For your marketing you can create an awesome and buzzing video explaining to them the uniqueness, benefits, and core values about your product and services.
Relationships: With all internet based businesses, personal connection with your clients is the biggest selling factor in your niche market. When you are creating a video for your potential buyers, you have to remind them that you care for them. Nurturing your client with building and maintaining relationships takes time but a video can do more in less time.
A wow factor with buzz: Video adds a punch to your marketing that text marketing can't. If videos are impressive and effective, they provoke viewers in such way not possible with text. When viewers find your video interesting or useful, they show your video to others. This shows their interest in your product and services.
Traffic: People are watching 2 billion videos on YouTube alone. If you do not market your business you will miss those 2 billion visitors. Google gives high priority to rank YouTube videos in their search results. Video marketing provides the best opportunity to reach millions of potential customers.
Real-time feedback and interaction: People love to comment on videos, you can learn about your customers that way. So you can decide for your next video from the comments and response of the audience according to their need.
Soft selling: you can create an informative video of your product and services and include your message in video. When you upload a video online, it decreases your efforts and increases your success rate. While viewers play your video it will reveal the information and links with the message.
Eye Opening Facts:
Here are some amazing eye opening facts that will show why you have to Video for your advertising efforts.
Every Day 100 Million Internet Users Watch An Online Video. source 75% Of Users Visit the Marketer's Website after Viewing a Video. source
96% of consumers find videos helpful for making online purchase decisions. source 93% of marketers are using video in their campaigns. source
Videos are shared 1,200% more than links and text posts combined. source
Video with e-mail marketing can increase click through rates by more than 90%. source
Having video on the landing page of your site makes it 53% more likely to show up on page 1 of Google. source 73% say they are more likely to purchase after watching a video that explains the products. source
An average user spends 16 minutes and 49 seconds watching online video ads every month. source The enjoyment of video ads increases purchase intent by 97%, and brand association by 139%. source
More than 1 billion unique users visit YouTube each month. source 75% of executives watch work related videos on business websites at least once in a week. source
80% of your online visitors watch a video while only 20% actually read content. source 72 Hours Of Video Are Uploaded To YouTube Every Minute. source
Visitors stayed 78% longer on websites that used video than the websites that did not used video. source
Data like this makes it clear there is a lot of money to be made with Video Marketing. And while lots of people might be talking about it, very few can really teach you how to productively use Video on behalf of your business.
Other Details
- 1 Ebook (PDF), 72 Pages
- 14 Videos (MP4)
- 1 Salespage (HTML)
- 1 Squeeze Page (HTML)
- 2 Promotional Ad Materials (Emails)
- Year Released/Circulated: 2016
- File Size: 188,659 KB
License Details:
[YES] Can sell and keep 100% of the sales.
[YES] Title and contents can be edited.
[YES] Can put your name or pen name as the author.
[YES] Can edit the sales letter and graphics.
[YES] Contents can be repurposed to other formats (e-book, audio, membership content).
[YES] Can be published offline (physical book, DVD, home study course, etc.)
[YES] Can be bundled into another paid package and sell at a higher price.
[YES] Can be used as a bonus to another product you are selling.
[YES] Can be sold in a Dime sale event.
[YES] Can be sold on auction sites.
[YES] Can be added into a paid membership site.
[YES] Can be translated to other language(s).
[NO] Cannot sell PLR Rights.
[NO] Cannot be given away for free.