Salespage Snapshot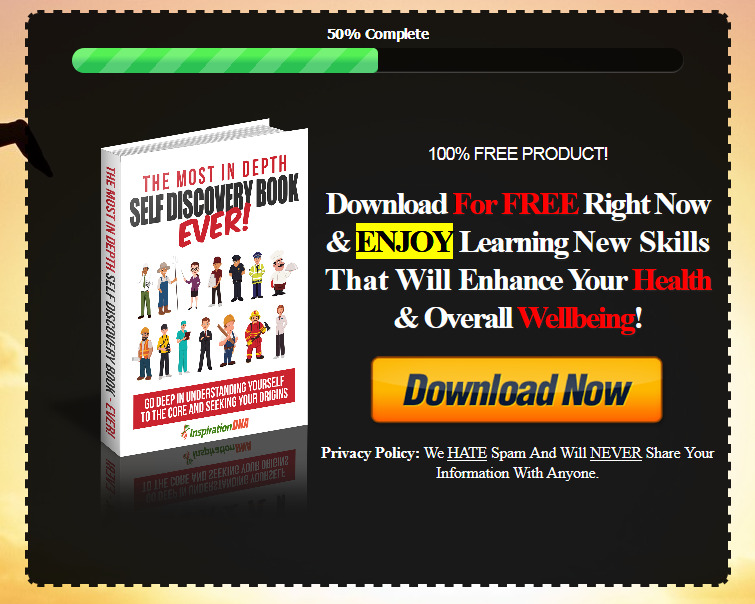 >> Click Here To View Sales Page...
Table of Contents
Foreword
Chapter 1:
The Basics
Chapter 2:
The Reformer and The Helper
Chapter 3:
The Achiever and The Individualist
Chapter 4:
The Investigator and The Loyalist
Chapter 5:
The Enthusiast and The Challenger and The Peacemaker
Chapter 6:
Personalities
Chapter 7:
The Controller, Promoter and Analyzer
Chapter 8:
The Supporter, Promoter/Supporter and Promoter/Controller
Chapter 9:
The Controller/Analyzer , Analyzer/Supporter and Centric
Chapter 10:
A Quick Look At Polarities
Wrapping Up
Sample Content Preview
The Last 3
The enthusiast is an exciting person to be around with. They are always constantly seeking excitement, pleasure and a way to distract them from the mundane everyday life.
They are constantly living in a bright future – anticipating the fun and excitement that will come out of it and can't wait to get there, bring the fun and excitement with other people along.
They are creative, multi talented and open minded. They are also unbridled and deny any form of self-denial or delayed gratification.
Natural born promoters, they often do not focus on one thing for long and moves on to the next most exciting thing. They especially love the spotlight being shined upon them.
The Good
These enthusiasts love doing stuff – anything that engages their senses full on really turns them on… even the thought of doing it later! This is a very good motivating factor when they need to rile up a dead group of people who are emotionally dull. There's never a dull moment with enthusiasts around.
Their zeal to experience life is huge – often engaging themselves 100% in a task to feel it to the maximum. Such a kind of enthusiasm of life is so contagious that it even inspires other people!
They are also very practical people who have lots of skills and love to do all kinds of things.
The Bad
The sad thing about enthusiasts is that their attention span is like a flash in a pan. The moment they get bored, they will abandon the project.
They get bored really easily because they hate that the most. They also have the temptation of moving too fast, often abandoning the things they are supposed to do in the process or spreading themselves too thinly.
Their biggest vice is that they want everything – everything they set their eyes on in the worst form of gluttony.
The worst part is, their self centered nature gives them a great deal of entitlement (of fun perhaps…) and they have a hard time focusing on other people because of that.
How To Deal With Them
Self-preserving enthusiasts will do whatever they feel is fun (an example would be indulging in video games for prolonged hours). The only way to distract them from the fun is to give them something else more fun because they will not tell you why they like something.
Sexual enthusiasts must be with exciting partners – perhaps traveling the world or engaging in constant fun activities. If you keep him or her at home, it will be a relationship suicide.
The social type will like to go to a lot of parties often or be in the limelight for challenges – this will make them feel whole.
They work very well with investigators (type 5) because they will do all the thinking for them (and attend to details when they plan to do something fun…) and they hate being around reformers (type 1) who they believe are fun killers.
A challenger doesn't want to be controlled. Full stop.
They consider themselves and only themselves to be the master of their own fate – having full autonomy to live their lives. Extremely tough minded people, they will keep on pushing themselves to great extremes in order to get the best results even if they are only challenging themselves.
Since their instincts are so strong, they often have strong physical appetites to get exactly whatever result they want out from life. Often they also hate working for others, choosing to work for themselves.
They are also people who tend to be financially independent or capable. They don't like people to see them as a weak person.
The Good
Highly noble and upright, they will do whatever it takes to show themselves as the source of strength and protect the weak. You can definitely count on them to get things done easily – often without relying on the help of others.
Having the holy idea of truth, they will never surrender or compromise even under temptation to get something in exchange for falsehood.
These people are not petty – they will show their strengths and will not be concerned for the pettiness of those weaker than them in terms of what they think about him because he or she will always want to appear to be a magnanimous to others.
The Bad
Challengers get angry easily and will easily take revenge on someone who wrongs them.
In other words, their form of vengeance can often include working harder to prove them wrong, make more money to hide their weakness, counter their falsehood or just become stronger.
They fear loss of control so greatly that they become tyrants in the process. Lust for all things is common for the challenger because of strong cravings and desires.
How To Deal With Them
Self preserving challenges live in their own personal battlefield where their greatest enemy to challenge is always themselves. Don't ask them why they want to challenge anything – they will do it regardless of whatever people think and we can only let them grow when they get more results.
Sexual challengers are very difficult to live with because they either always want to challenge or change their partners or they will vent out lots of frustration against weaker people to their mates. A mate must be very strong and have huge emotional reservoirs – showing lots of patience at the same time.
Social challengers will sometimes challenge people on a higher level or in public. Don't get into a fight with them because they will have no problems fighting (even physically) in broad daylight.
They work very well with helpers (type 2) because they like people helping them and they hate being around investigators (type 5) who they think are too slow to get anything done with their overly analytical attitudes.
Peacemakers love peace of course – and they will do whatever it takes to maintain it at all costs. Incredibly introverted, they often seen laid back, as though they are not fully present in whatever they are engaged in.
They tend to be very optimistic in life believing that somehow, everything will work out in the end whatever may come. They make very warm and attentive friends. Because they are afraid of conflict, they often are resistant to any forms of changes that will bring up these unpleasant feelings of tension. They are less hesitant to express their anger outwardly compared to the challenger or the reformer.
The Good
Because they are such loving, supportive people, they tend to make the best parents or become your warmest friends whenever you need someone to talk to. Never hot headed, their supportive nature brings a sense of calmness and peace to all around them. Their laid back nature dissolves any
feelings of unpleasantness compared to other confrontational types. They are people of serenity.
You get a lot of peace of mind by just being around them.
The Bad
It is almost impossible to coerce these people against their will as they often turn out to be one of the most stubborn people around. Indolent and unmoving, they tend to forget about themselves.
Deep down inside, they don't like to be bossed around and on the surface, they might appear to be pleasing and compliant, giving in to your every demand, they are actually harboring a deep seated grudge that when accumulated over a long time, will result in explosive rage or passive-aggressive behavioral manifestations.
Sometimes, they are too easy going and they don't have a care in the world.
Other Details
- 1 Ebook (PDF), 82 Pages
- 2 Graphics (PNG)
- 1 Salespage (HTML)
- Year Released/Circulated: 2017
- File Size: 3,925 KB
License Details:
[YES] Ebook Can be given away against an email address
[YES] Can sell the WHOLE product and keep 100% of the sales
[YES] Can sell the WHOLE product with Resale Rights
[YES] Can sell the WHOLE product with Master Resale Rights
[YES] Can edit the Squeeze & TY + MRR Upsell Pages
[YES] The WHOLE product can be packaged with other products you sell
[YES] The WHOLE product can be offered as a bonus with other products you sell
[YES] The WHOLE product can be added to paid membership sites
[YES] The WHOLE product can be offered through auction sites
[NO] WHOLE Product can be given away
[NO] WHOLE Product can be added to free membership sites
[NO] Ebook can be modified in any way
[NO] Can sell with Private Label Rights