Salespage Snapshot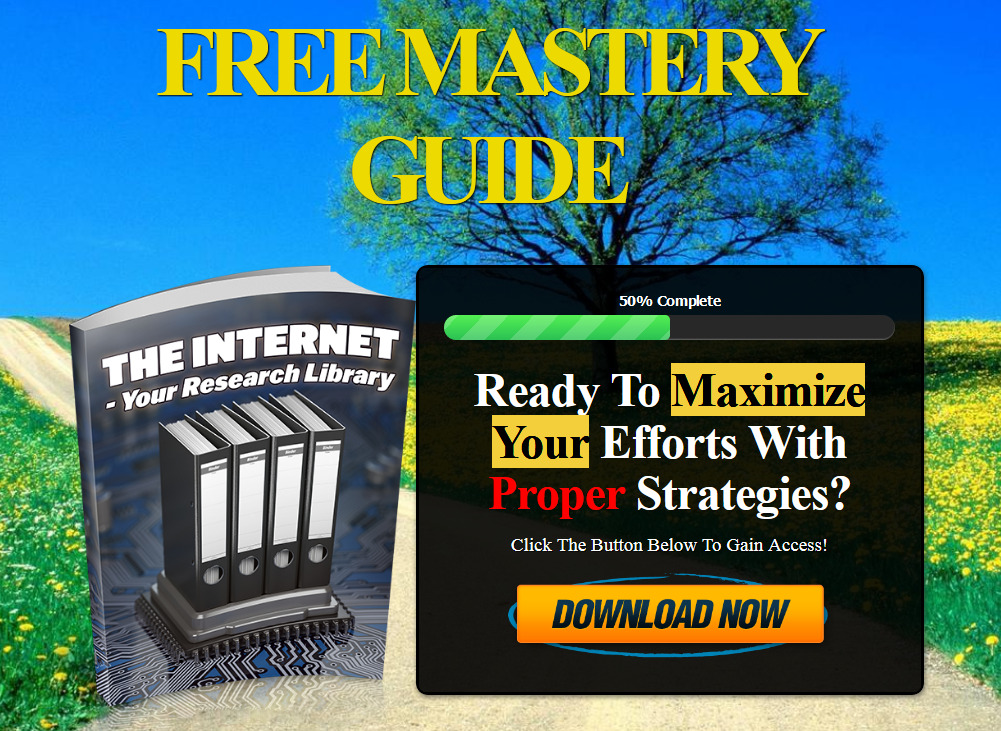 >> Click Here To View Sales Page...
Sample Content Preview
Search by Subject
When you search by subject, you are actually searching a database of Web pages indexed under a particular topic. For example, the Librarians' Internet Index has a list of subjects such as Arts & Humanities or Media.
Assume you choose Arts & Humanities, which includes history, literature, music, and other related topics. When you select the subject heading, a variety of related topics are listed such as "aesthetics," "dance," or "philosophy." You can then choose the topic that looks most promising and will provide you with a list of relevant websites where you can begin to do your research. The indexed sites usually have a box where you can input keywords if you don't see the subject of interest on the main page of the search engine. There is also an advanced search option where you can enter additional phrases or words to narrow your search.
Search by Keyword
Keyword searching refers to inputting specific keywords into a query box on the opening screen. The keywords are used by the search engine to crawl the Web and find and rank websites of interest.
As the Internet has become more and more sophisticated, the process used by the search engines to rank websites has become more sophisticated also. This has led to the need to understand the way keywords influence your search results.
This is where developing a search strategy can be so helpful. The basic steps to developing a keyword search are the following.
1. Think of your question or even write it down
2. Identify the words or phrases that are essential to the information you are seeking
3. Identify related terms, including synonyms
4. Enter the keywords from the phrase or the synonyms into the query box on the search engine screen
5. Review the listing results, and if not satisfactory, then enter a different synonym or related phrase and try again
Google is one of the most popular search engines. It has a sophisticated query routine that uses Universal Search technology. When you do a query, the listing obtained includes web pages, images, news articles, blog postings, and so on. You can then use a link on the page to limit the search to only those kinds of results you want to access, such as Web or images.
When you are using the Internet to do research, you should input your keywords so that the most important words appear first. This will give you a better chance of getting a listing on which the first pages of results are related to your primary keyword.
ADVANCED SEARCH
For many people, doing the basic search using keywords or accessing index sites will produce the desired results. But there are times when your query must be refined in order to dig deeper into the Internet. The Boolean operators, truncation, and stemming can be used to locate the information you need.
Boolean Operator Search
The Boolean operators are those words that connect keywords, and they can have an impact on your results. The connecting words are "or," "and," and "not." How the operators are included in your query phrase determines whether you are expanding or limiting your search in order to refine the results.
In the Google search engine, the word "and" is assumed, but this is not true for all of the other search engines. When you use the actual or implied word "and" during a query, the results will be all records that include all of the keywords. So if you query "animals and plants" ("animals plants" in Google), you will only get results that include both animals and plants in the information provided. You will not get results that only contain the word "animals" or only contain the word "plants." The results must include both.
The Boolean operator "or" used in a query will list results that include any of the words in the query. So, "animals or plants" input as the query will produce all results that contain "animals," "plants," or "animals and plants." It is easy to see how the simple use of "and" or "or" can change your results.
The third Boolean operator is "not." When you use "not" in front of your keyword, the results will exclude all results containing that particular keyword(s).
With a truncation search, you are allowed to use a special symbol at the end of the keyword to broaden the results. In the two most typical cases, a search engine may allow you to use (*) or (!) as the symbol. The wildcard symbol signals the search engine to look for all variants of the keyword entered.
For example, if you enter "book*" as your query, the results will include "book," "books," "bookkeeper," and so on.
It should be noted that Google does not allow the use of wildcard symbols. Google uses automatic stemming, which means that the search engine will look for all word variations. So if you enter "book," you will get results for "books" and "booked" also.
Each search engine has different rules for its query function. When you use a particular search engine for doing your research, the first thing you should do is to read the "help" function and become familiar with the techniques that will get you the right results.
Most search engines have an "advanced search" query function. The advanced search pages let you search the Internet beyond the basic query or keywords. When you enter keywords in the query box, another screen appears that lets you enter additional delimiting information. This may include language, file formats, numeric ranges, links, keyword options, URLs, and so on.
So, if you use the Internet for research, don't get discouraged if the first results are not adequate. Search engines are prepared to do complex searches based on narrowly restricted directions.
NEED A STATISTIC?
The Internet is a remarkable research library that can produce everything from easy reading to complex statistics. Finding statistics on the Internet is a task that a variety of people, not just college students, find themselves facing. Clubs, businesses, agencies, grant writers, students, researchers, and a number of other people may need to find statistics to support their activities, write research papers, lobby representatives, promote a cause, or include in a newsletter.
We live in a society that thrives on numbers, and that means there is plenty of statistical data available. The Internet contains a wealth of statistical data from around the world. Need a number? No problem!
Other Details
- 1 Ebook (PDF), 11 Pages
- 1 Squeeze Page (HTML)
- 2 Ecovers (PNG)
- Year Released/Circulated: 2020
- File Size: 3,543 KB
License Details:
[YES] Can sell and keep 100% of the sales.
[YES] Can edit the squeeze page.
[YES] Can be bundled into another paid package and sell at a higher price.
[YES] Can be used as a bonus to another product you are selling.
[YES] Can be sold in a Dime sale event.
[YES] Can be added into a paid membership site.
[YES] Can pass on the Master Resell Rights privilege to your customers.
[YES] Can be given away for free AGAINST an email address (lead generation)
[NO] Contents of the product can be edited, modified or altered.