Salespage Snapshot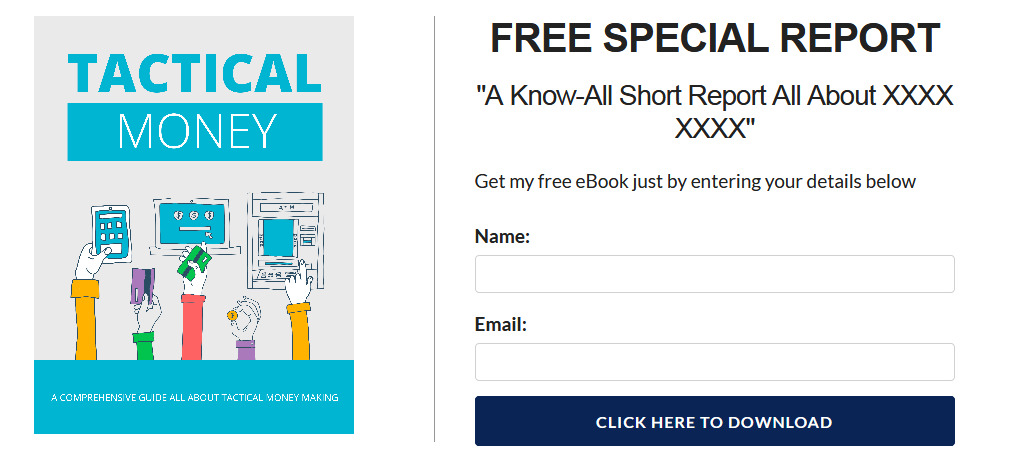 >> Click Here To View Sales Page...
Table of Contents
Introductory 4
Chapter 1: Make Money By Starting An Online Business . 7
Chapter 2: Make Money, Grow Rich And Attain Financial Freedom! .. 9
Chapter 3: Make Money Online Now! …. 11
Chapter 4: Make Money Selling Products That You Didn't Even Create ….. 13
Chapter 5: Six Ways For Kids To Make Money .. 15
Chapter 6: Why, Where And How To Make Money? . 17
Chapter 7: Online Investment – Three Ways To Make Money … 19
Chapter 8: Top 4 Ways How To Make Money At Home .. 21
Sample Content Preview
Chapter 1: Make Money By Starting An Online Business
Increasing cost of living is making it hard for parents, especially with children, to make both ends meet.
They usually both work to pay bills and expenses, often leaving their child with a babysitter or a day-care center.
However, some parents cannot stand the thought of leaving their child with strangers. They feel the need to personally keep an eye on their child.
To contribute with the household expenses, a stay at home parent usually starts his or her business at home.
In the past, this could be cooking or baking food and sell it to their neighbors, but with today's technology, the internet can produce a wider variety of businesses and broader number of customers.
One type of online business is internet marketing. All a stay-at-home parent has to do is create a website and affiliate with other websites.
This works by advertising the products of other websites on your website, the company you are advertising will usually give you a commission if a product has been sold as a result of your efforts. To be successful in this business, your website traffic should be high.
Targeted traffic is also important to make sure that people who are visiting your website are at least interested to consider buying the products you are advertising. One great way to generate targeted traffic is to write an article about the product you are advertising.
After you finished writing the article, submit it to article publishing websites. Include your website's URL after the end of the article. Readers who are interested in the product will most likely visit your website
Make sure to make your articles interesting and easy to read. Try to make your family and friends read the articles first and get their opinion before submitting it to the article-publishing website.
The great thing about posting an article is that it is often free and free advertising is always good.
Your website should also include details about the product you are advertising and should catch your website visitor's attention the moment they enter your website. Add some articles about the pros and cons about the product, some reviews and customer's testimonials. This is a great way to earn money at home.
Another way to earn money at home is by using auction websites. You can auction practically anything. It is also a great way to get rid of unwanted items from your house, or selling your crafts, such as homemade knitted clothing or your own paintings.
You can also buy items at auctions yourself and sell them at a slightly higher price. It is hard to believe, but there is always someone willing to buy your junk! Some people even buy collector cards, like for instance, baseball cards.
Writing is also one great way to make money online while staying home. A number of companies hire freelance writers. This type of job can be fun and allows you to be creative and independent. A company usually pays you per article you write.
Home based business is also great for students who want to either help their parents out with school expenses or simply earn some extra cash.
The great thing about online business is that it does not require you to leave your home often. It is also great for parents who have children and cannot afford a day care center or a babysitter. It is also a great way to spend more quality time with their children and supervise them as they grow up.
Chapter 2: Make Money, Grow Rich and Attain Financial Freedom!
"Wealth is thoughts, not things." – Robert G. Allen "Money is not important."
It's one of the biggest myths known to man. And it is one of the core reasons why the majority of the people are not wealthy… why the majority of people not attaining financial freedom.
Tell this myth to the family who's starving right now or to the family who needs money for some serious medical help for a member of their family. They will tell you how important money is. We have conditioned from day one to believe that money is not important. Wanting money is wrong and un-ethical. And yet, the entire world is running after money.
Money is purely a way to appraise the amount of value you create for others. If you have a lot of money, it means you have created a lot of value for other people. If you don't have the amount of money you would like to have, that simply means that you just haven't yet found a way to generate the amount of value for others that you are capable of, or the value that you would like to.
Lack of money also leads to many social problems. If we look at the countries, cities and particular places that are very poor, we'll find usually more crime, more people taking advantage of weak, more diseases, more suffering, more deaths and no education at all.
Of course, money is not the only important thing in life, but without it you just can't survive. That is the basic fact.
Money is pretty darned important especially in this pure materialistic age. To support your self and your family, to buy food, water, shelter, clothing, to pay medical bills, to socialize… you need money. With money only you could be able to support and help people around you, even your loved ones. All we know that these are all most important things.
Other Details
- 1 Ebook (PDF), 23 Pages
- 1 Squeeze Page (HTML)
- 3 Ecovers (JPG, PNG)
- Year Released/Circulated: 2019
- File Size: 1,642 KB
License Details:
[YES] Each product to be sold for no less than $7.00 each.
[YES] Can be sold
[YES] Can be re-branded as your own
[YES] Can be used for personal use
[YES] Can be packaged with other products
[YES] Can modify/change the sales letter
[YES] Can modify/change the graphics and ecover's
[YES] Can add to ANY membership site (MRR Only)
[YES] Can be offered as a bonus
[YES] Can be given away free to build a list
[YES] Can print/publish offline
[YES]Can convey and sell Personal Use Rights
[YES] Can convey and sell Resale Rights
[YES] Can convey and sell Master Resale Rights
[YES] Can be given away for free
[NO] Can convey and sell Private Label Rights
[NO] Can be given away in PLR format
[NO] Can sell or giveaway the FULL package