Salespage Snapshot: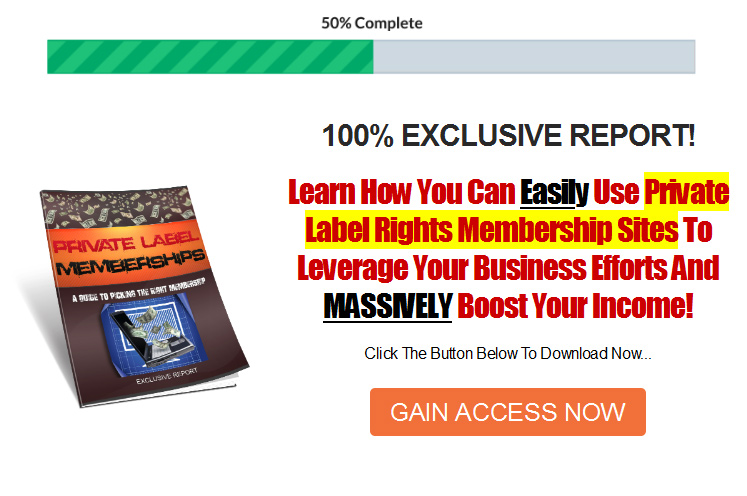 >>> Click Here To View Full Sales Page…
Sample Content Preview
Look For The Best Price & Value – More Goodies = Better Deal
For example, extra articles that are packaged in with the deal each month can come in handy in any number of ways.
You can insert them throughout the original ebook to make the content more unique for you to sell, you can add them to your autoresponder series or you could package them as a report to be sold with your ebook or as a front-end item, or to give away free to website visitors who subscribe to your autoresponder series through your leads capture form. Programs with audio and video files plus keyword lists to help focus your content and promotions are also more goodies that sweeten the PLR pot.
Instructions
Especially for new people just entering the private label rights arena or who are new at selling online, PLR sites that come with helpful instructions are among the top tier for you to consider.
Because, with instructions – written, audio with video tutorials or whatever they have, you can learn how to use the member products and the best ways to market them are maximum return on your investment. And that's a win-win for your private label membership program and your business.
Essential Factors To Consider When Choosing A PLR Membership
When you are at all into internet marketing, chances are that you have put some thought into choosing a Private Label Rights membership site, although you may not know just how to go about doing so. It is all too easy to go about just choosing any old PLR site and deciding to submit your information for Private Label Rights membership, but just as it is with any other project it is important to know that not every PLR site is the same. First of all, it is important to know just what a private label rights membership is. Private label rights membership sites give you access to content that has private label rights attached to it. The catch is that you get the opportunity to modify the content that you gain access to and make a profit for it.
Good, rich content from private label rights membership is one of the best ways to make money on the web and without that rich web content it is difficult to gain any internet traffic at all, making it rather difficult to make a tidy sum by managing your site like you would probably like to.
Of course, not everybody is an effective writer. In this case, private label rights memberships are the way to go. Let's face it: not everybody has those skills, but private label rights membership sites give people the opportunity to gain access to content that can help make their content much easier to come by.
Rewriting or modifying PLR articles to make original content is a great way to save some money on web content, and many people can do that even though they may not be able to write great keyword rich articles otherwise.
Just as any other product out on the market, every PLR membership site is not as good as the next PLR membership site, and there are certain factors that any internet marketer, aspiring or otherwise, should take into consideration before paying any money for a private label rights membership.
How Widely Will My PLR Content Be Distributed?
While some PLR sites restrict the number of times that their content can be distributed to a mere few, still others disperse content to just about anybody who asks for it.
This is not the best thing to do, as it makes the likelihood of duplicate content penalties even more likely and that is never good for you.
As an internet marketer you have to protect your search engine rankings as vigorously as you can, and you should keep this in mind when choosing a private label rights membership site.
Just because a PLR site has hundreds of members does not mean that they distribute the same content to all of those members, but you are going to have to read their terms and perhaps even contact the private label rights membership site administrator to find out for sure.
Can You Obtain Niche Content from The PLR Membership Site?
Private label rights membership sites go about various ways of distributing their content while others just distribute it in any manner they deem the most fitting.
Your best bet is to find a PLR membership site that distributes content in a particular niche, so that you can rest assured that the content you are getting is relevant to the site you are working on.
Some people have many niche sites, so the content subject matters less than for those who manage just a few sites and need particular content on skin care, aging, pets, or health.
A good private label rights membership site maintains niche related content and limits the number of times that a certain site of private label rights content can be distributed. How Often Is Content Updated?
While there are a lot of private label rights membership sites out there, not all of them keep their content updated. Some of these sites tend to recycle content time after time, and while that may not always present a problem a good internet marketer wants as original content as they can possibly have. For this reason it is important to make sure that the private label rights membership site out there updates their content and gets new content in daily.
A good way to tell this for sure is to see whether or not they allow you to subscribe for new packages. If they are willing to send you PLR packages on a consistent basis, chances are that their content is updated a lot more often than many of the sites that require that you visit the site homepage to request more content.
If content is updated on a consistent basis, it is much easier to have a consistent working relationship with your PLR membership site, making life much easier for you in the end. If you belong to one private label rights membership site, you should not have to belong to another one.
If you find yourself unable to get everything that you need in one private label rights membership site then chances are you might have to consider if it's not the site that you want to invest your money into and risk having unoriginal content or lack of content. Private label rights content is a great way to make some extra cash using the internet without having to go through the pains and strains of creating original content for yourself, but just as it is with any other service there are things to consider that you should keep in mind.
Make a good choice in PLR sites and you will see the dollars flowing in from the rich, original content you have placed on your site.
How Private Label Content Can Benefit You
If you are looking for a way to take your website to the next level you may want to consider using private label rights content. This craze has picked up over the last year or so, and there is no sign of it slowing down in the near future.
The main reason that this trend has become so popular is quite simple. When you use private label rights content you will have the ability to update your site with new content every month. This means that you will never again have to worry about your site getting stale due to the same old information. In addition, you will never have to write another article. All of your private label rights content is delivered to you direct each month, and then all you have to do is post it to your site.
Other Details
- 1 Ebook (PDF), 10 Pages
- 12 Graphics (JPG, PNG)
- 1 Squeeze Page (HTML)
- Twitter Tweets, Cheat Sheet, Email Series, Download Page, Affiliate Products,
- Year Released/Circulated: 2016
- File Size: 16,626 KB
License Details:
1. You CANNOT put your name or pen name on the product as the creator.
2. You CANNOT edit the contents of the product in any way
3. You CANNOT change the title and sub-title of the product.
4. You can sell the product (Report) in PDF format.
5. You are granted the master resell rights, resell rights or to resell with personal use rights. Nothing else.
6. You CANNOT offer private label rights to this product. You are granted only the Master Resell Rights.
7. You can add the product into a membership site (paid only).
8. You can add the product into your product bundle or package and sell for a higher face value.
9. You can offer the Basic Resell Rights to the PDF Report.
10. You can produce audio and/or video content from the materials found in this product.
11. You CAN give the product away for FREE, in exchange for an optin (email address) or lead.
12. You CAN offer the product as a bonus to another product you are selling. Or as a bonus when people purchase through your affiliate link.
13. You CANNOT sell the product on auction sites such as eBay.com.
14. You CANNOT use sell product in a dime sale event, under any circumstances or situations at all.
15. You CANNOT sell this product as a WSO, under any circumstances or situations at all.