Salespage Snapshot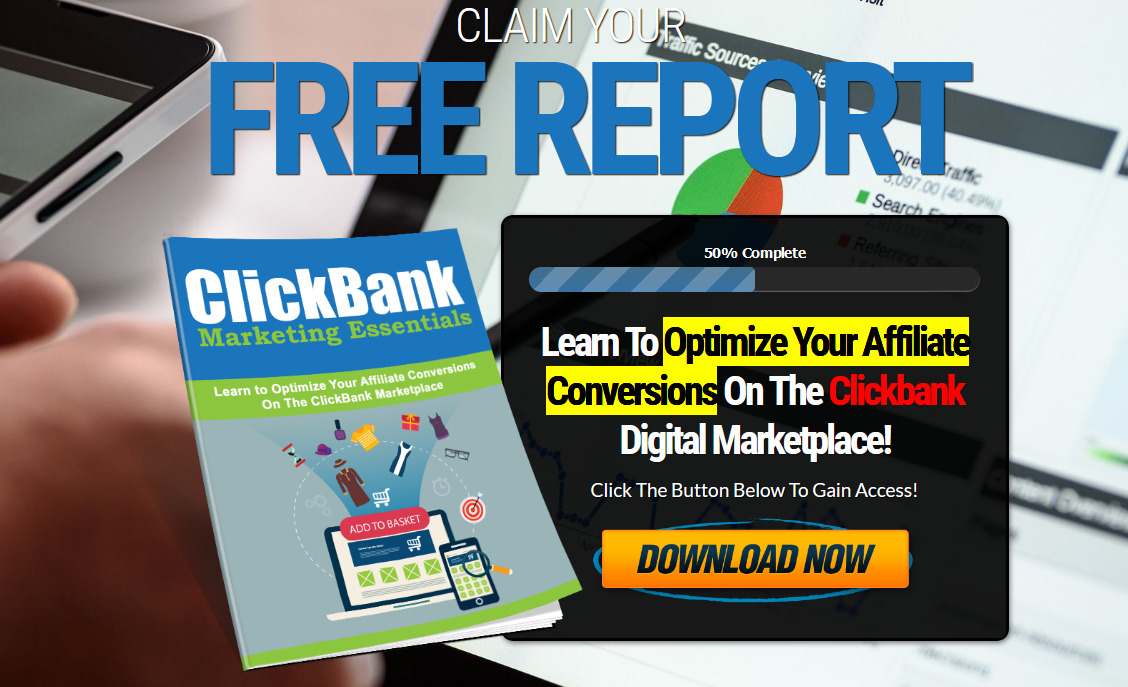 >> Click Here To View Sales Page...
Sample Content Preview
Vendors put their products or services to the marketplace in front of possible consumers and thousands of skilled affiliates that can convert it to sales.
For vendors that can't market easily through other affiliate programs, this is an easier way to get their products in front of customers.
E-books, for instance, aren't covered by Amazon and some other programs, but provide not only links, but their own content.
This gets some kind of review for the writer and advertising for the publisher. It also gives the marketer a chance to promote the kind of content that will be directly beneficial to their users.
You don't have to worry about pushing bad products, because you can read the book, and know what's in it.
You get free content topics by posting reviews, and money from the associated links. And if your blog has a limited scope that doesn't normally cater to affiliate links, you can find content for your readers.
For Affiliates:
An affiliate marketer uses ClickBank to find all kinds of products to promote, and there is literally something for every niche. E-books and membership programs apply to everyone's audience, and this is what ClickBank specializes in.
Find the right products for your readers and do a review of them.
As soon as an affiliate subscribes to ClickBank, he will be given a unique link, which directs customers to the product page.
Most of the time, affiliates are also provided with the marketing materials that includes the sales letters, banners, and email marketing campaign letters by the vendors.
ClickBank acts as a one-stop shop for online marketers, it confirms payments, process orders and handles customer service.
As an affiliate, even before you sign up, they include a plethora of helpful information about how and where to post affiliate links right on their site.
ClickBank is committed to helping everyone get the most out of their service, both the merchants paying for a subscription, and the affiliates promoting the products.
Unlike other competing platforms, ClickBank eliminates the dreary paperwork and impractical contracts between the admin and the marketer or otherwise.
It is one of the best networks that offers a secure payment system to its customers. But let me just warn you, ClickBank can be tedious for newbies.
In fact, not all ClickBank affiliates make it to the top. You must work your way up to the ladder, just as with any other affiliate program.
To get you started, I have summarized some guidelines that will set you on the path a successful affiliate venture with ClickBank.
1. Find a product you can get behind.
This is a crucial part in affiliate marketing. Your marketing strategy depends largely on the products that you choose to promote.
Not all of the available products are worth your time and effort, so take the time to choose a product that you plan to promote.
Do your research.
Determine whether an item on ClickBank is worth promoting, and if it will add value to your readers. That's what will keep them coming back and clicking links. A good rule of thumb in choosing a brand to promote is to finding a product interests you, or better one that you are already using. If you don't like it, your readers won't either.
Choose something that you have skills and knowledge about, something you can develop content directly around. This is the best reason for using ClickBank, to get those value-added products that you won't find on other affiliate sites.
It is recommended to choose a product ranging from $20 to $50. This is the average price of a ClickBank product.
You need to make at least 9 sales to earn $100 more or less depending on nature of the product you wish to promote.
If the price of the product is greater, then chances are, you can earn higher commission.
The counterpoint to that is the amount of traffic you can generate, and the turnover rate.
E-books seldom fall into the $20-$50 range, but by the time the reader clicks the link, they've likely already decided to buy, which means higher turnover.
Don't use the recommendation as a rule. Strike a good balance between price, conversion, and value.
2. Promote The Heck Out of It
Product promotion is the real test in affiliate marketing. There are tons of promotional platforms where you can use your affiliate code.
The most common method is to set up a blog or website dedicated to your product. This way, you can invite a community of followers who are already interested.
The same principle goes for directing traffic you already have.
Many of the products on ClickBank can actually get you more readers, if utilized properly.
You may choose other platforms, such as social media platforms, to promote your link.
Promote your ClickBank product on Facebook, Twitter, or your mailing list. You aren't as limited as you would be with a program like Amazon.
You can even post it on Craigslist. Add the affiliate link to your forum signature, and stay active on the forums.
3. Convert it into Sales
All your efforts would be put into waste if you cannot convert traffic into sales! Studies show that 98 out of 100 web visitors leave the site without buying. Today's greatest challenge for affiliate marketers is converting that 98% of readers into customers.
The best way to do this is to define your goals.
Do you want an audience of readers who trust you, and value you as an expert in the fields they care about?
Or do you want to dump money on promotion to run a classified ad?
I think most bloggers know the answer without thinking.
It's about helping your audience, building your platform, and getting them directly to the stuff they want or need.
This is a much better strategy than trying to be a door-to-door, or browser to browser, salesman. Give them what they want.
ClickBank products are lucrative if you can effectively marketing them, but getting your first few customers can be challenging.
So here's a list of strategies to that will guide you to your first customer and beyond:
1. Have The Audience Ready.
Your audience is your customer base. Increase it with video marketing, product reviews and comparisons, and tips or life hacks.
This strategy encourages organic search rankings and in-bound links for traffic. And do not forget to focus on long tail keywords. Specific, SEO friendly headlines will drive traffic from search engines.
Other Details
- 1 Ebook (PDF), 17 Pages
- 5 Part Autoresponder Email Messages (TXT)
- 6 Graphics (JPG, PNG)
- 1 Squeeze Page (HTML)
- Twitter Tweets, Hybrid Cheatsheet, Download Page, Recommended Affiliate program
- Year Released/Circulated: 2021
- File Size: 7,109 KB
License Details:
[YES] Can be packaged
[YES] You Can Use This Product Yourself
[YES] Can be sold
[YES] Can pass on the Resell Rights privilege to your customers
[YES] Can Add This Product to a Membership Site or Bundled Within a Product Package as a Bonus
[YES] Can be used to create audio/webinar/video products
[YES] Can Give Away The Product (NOT Source Code Files) To Your Subscribers, Members or Customers as a Bonus or Gift
[YES] Can change sales page and/or graphics
[YES] Can be added to paid memberships
[YES] Can sell master resale rights
[NO] Add to a free membership sites
[NO] You can't just pass away the product to anyone
[NO] Contents of the product can be edited, modified or altered