Salespage Snapshot: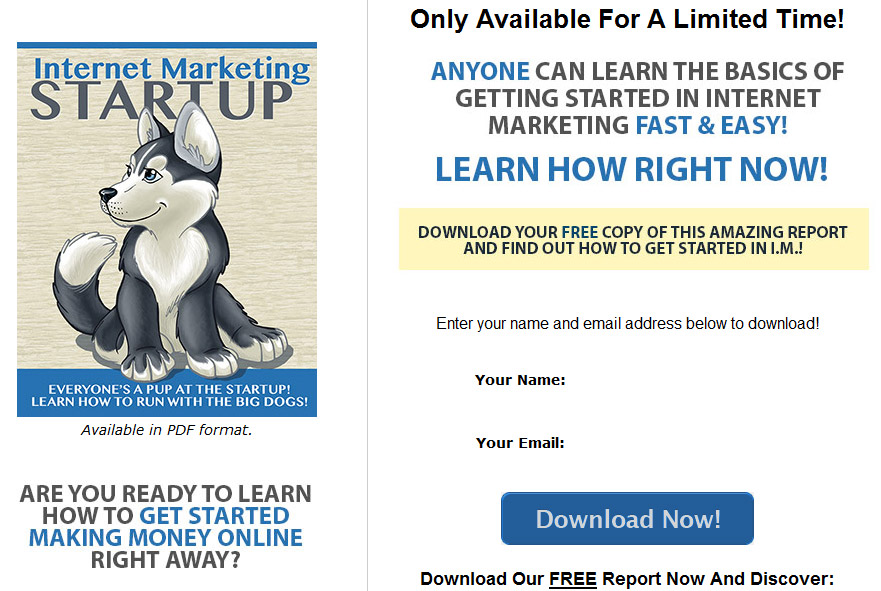 >>> Click Here To View Full Sales Page…
Sample Content Preview
Another potential problem is that free hosts have a variety of different rules you must follow. Some of them don't allow you to use advertisements on your site. Others don't allow you to use plugins. These rules and limitations can be extremely restrictive and hamper your marketing efforts greatly.
Finally, if you don't have your own domain on your own hosting, you will be extremely limited with what you can accomplish with your website itself. Running WordPress on your own domain will allow you to use custom themes and plugins on your site, for example. While hosting on the WordPress servers limits you quite severely.
There are many different places to buy a domain, but not all are created equal. Some have higher fees than others, while some use tricky or deceptive means to entice buyers to use their services.
The most commonly used registrar by internet marketers is:
>> https://www.namecheap.com/
NameCheap has very fair prices, and they are known for being honest and having excellent customer service. Additionally, you can Google "NameCheap coupon and you will get a discount code that will take a fair amount of the purchase price of a new domain name.
WhoisGuard
NameCheap offers a service called WhoisGuard that comes free with a brand new domain. What is WhoisGuard? Well, it protects your private information from potentially prying eyes, spammers and stalkers. This service is absolutely invaluable when it comes to privacy.
There are a couple of minor potential drawbacks to using it.
Some people may not trust you if you use it, so it may slightly lessen sales. But the odds of someone checking your WHOIS information before they buy from you are relatively slim.
Additionally, some people say Google may penalize your site if you are using WhoisGuard, but there is no real evidence of this. It is purely anecdotal. This is nothing to worry about for most people, and unless you are in an extremely competitive niche SEO wise, it's not worth considering.
If you don't want to risk disgruntled customers or crazy stalkers showing up at your front door, this is a great way to protect yourself.
Choosing a Domain
First of all, don't be suckered into buying anything but a domain that ends with the .com extension. It's been proven that domains that end in other extensions have a tougher time ranking well in the search engines. Not only that, but if you want people to be able to remember your domain if they want to come back and have forgotten to bookmark it, you really need to have the .com version. It is what people instinctively visit.
Ideally, you want to choose one of two types of domains:
Short, unique and brandable
Keyword rich
A short, unique and brandable domain would be something that is one or two words, easy to spell and remember, unique enough to stand out in people's minds so they remember it, and clever enough to be highly brandable.
Here are some examples:
Twitter.com
Pinterest.com
This type of domain is best for online stores, social media sites, and other types of sites that focus on products or services more than content.
Keyword rich domains generally contain one major keyword phrase that you'd want to rank well for in the search engines. These don't work as well for SEO as they used to, but are still beneficial to some degree.
Examples would be:
HowToBuildATreehouse.com
FreeGroceryCoupons.com
BestCasseroleRecipes.com
I have no idea if any of those are currently being used, but they are examples of the types of domains you might want to get if you were trying to rank for those phrases.
Hosting
If you buy a domain name, you must have somewhere to host it. If your domain is your street address, your hosting is basically the building in which your company resides at that address.
There are many reputable hosting companies to choose from, but perhaps the most popular among internet marketers is HostGator.
>> http://www.HostGator.com
HostGator has a very affordable plan called Baby Croc that costs about $10 per month and gives you all the space and bandwidth the average person can use. If you happen to use more than your server can handle, you may need to get a dedicated server, but if that becomes the case, you should hopefully be making more than enough money to afford it.
HostGator also has the Fantastico system, which will allow you to install scripts such as WordPress with just a few mouse clicks and with ZERO knowledge of technical stuff like databases.
The minimum specs you will need from your hosting company will depend on what you want to accomplish with it and how much traffic you think you'll be getting, but most companies are fairly flexible. You can move up or down in plan size pretty much anytime if you find you need more options or if you're paying too much for stuff you don't need.
At the very least you will probably want:
FTP access
Unlimited domains
Unlimited or reasonable storage
Unlimited or reasonable bandwidth
Fantastico (for script installation)
There are other features that come in handy, such as regular automatic backups to protect your websites in case of crash or hacking, but nothing is really critical. Most hosting companies these days will offer such features, anyway.
cPanel
One thing you may need to become acquainted with is cPanel. Your hosting company will probably provide some basic tutorials to help you learn to use it. But if you want to add new domains to your account, setup redirects, install software, etc., you will need to learn to use it.
>> https://www.cpanel.net/products/cpanelwhm/cpanel11/tutorials.html
FTP
FTP, also known as File Transfer Protocol, is a method of transferring files to and from your hosting server. This is used for uploading images, HTML files, etc.
You will need to use a FTP program if you need to transfer files, and unless you're using WordPress (installed with Fantastic) exclusively, you will likely need to upload files at some point.
There are some great free FTP programs available for most OS platforms. Very few people would need the features that come with paid FTP programs, anyway.
Other Details
- 1 Ebook (PDF, DOC), 22 Pages
- 7 Part Autoresponder Email Messages (TXT)
- 1 Squeeze Page (HTML, PSD)
- File Size: 31,488 KB