Salespage Snapshot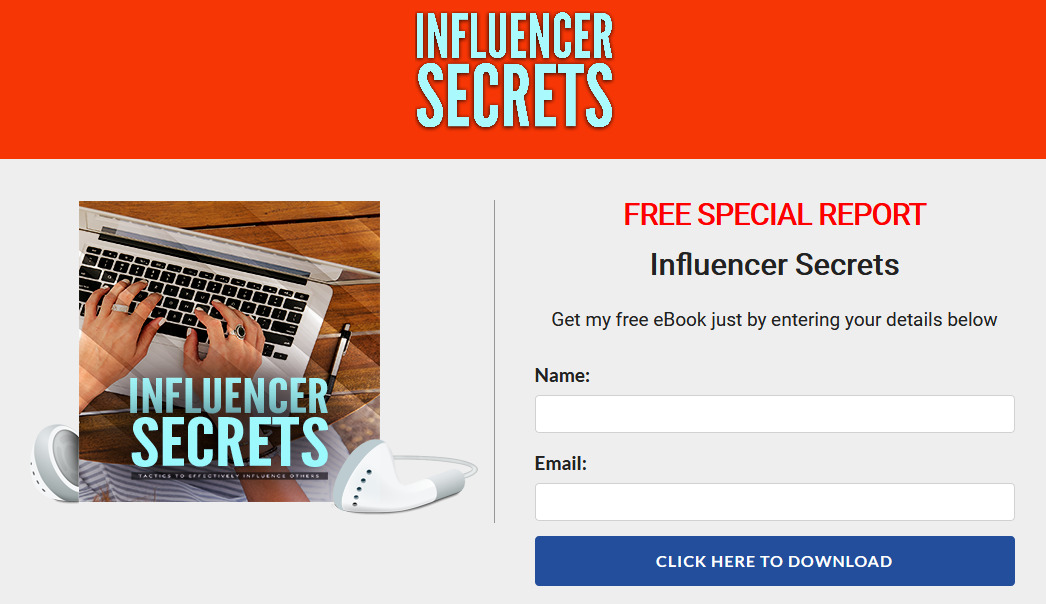 >> Click Here To View Sales Page...
Sample Content Preview
It is always a good idea to use examples in your presentations. No matter how simple you think your concepts are there is likely to be someone that just doesn't get it. Never assume that everyone knows what you are talking about. If you have a large audience then someone that is unsure of your message is unlikely to raise their hand due to embarrassment.
Even if people fully understand your message, examples are a good way to confirm this to them. Find good examples that people can relate to and add these to your presentation. Make them as simple and easy to understand as you can so that everyone will get it.
You should be able to find good examples to use in your presentations no matter what concepts you are trying to get across. It may take you a while to find them but it will be worth it in the end. All of the top influencers use examples in their presentations because it is very effective.
Don't make the mistake of assuming that just because everyone understands your message that they are going to take the action that you want. Let's look at an example. You are hosting a webinar with a large audience and you ask them to confirm that they understand the concepts you are presenting.
Most of them say that they do but this does not mean that they are going to buy your product or service. You need a compliance action to persuade them to do that. If 500 people on your webinar tell you that they understand, expect a lot less to follow through and make a purchase even when you use other persuasion tactics for this.
For some of your audience it will not be the right time for them to purchase. Others will want more information or proof to make a buying decision. You need to follow up with your audience after your presentation to convert more of them.
Nobody is going to want to give up their precious time listening to an influencer that they don't like. Being liked by your audience is critical to getting your message across and you need to take steps to like your audience so that they will like you in return.
When someone asks a question in a webinar, mention them by name and thank them for asking the question. If you are in a one to one situation then find out as much as you can about your prospect and talk about the things that they like. You can use mirroring and matching techniques as well to improve your chances of them liking you.
People that religiously follow influencers do so because they believe in their credibility and they like them. If they know that another person has a lot of credibility but they don't like them then they are far less likely to listen to what they have to say.
A lot of influencers are good at talking but not so good at listening. If this is you then you need to work on your listening skills. It is essential that you listen to your audience and respond to them in the appropriate way. Do not jump in because you second guess what they are saying to you. This is rude and people hate being cut off.
Even if you have anticipated and overcome the main objections to your message it doesn't mean that there will not be more or that someone will want to revisit an objection that you have covered. Be patient and listen carefully to what they have to say.
It doesn't matter if you are trying to influence one person or hundreds. You must show them that you are willing to listen to anything that they have to say. You should find that most of the time it will be easy for you to answer their questions or respond to their point of view. So make a commitment to listen and you will achieve better results.
Triggering people's emotions is a persuasive tactic that has been used for a long time. This is because it works. As an influencer, you want to get people excited about your message. Most people make decisions based on emotions and then justify those decisions with logic.
Some good emotions to target are optimism, pride, freedom and so on. You want people to really feel these emotions when you are delivering your message. So ask them to feel how good it will be when they achieve a goal for example.
When you are making your presentation do it with passion as this will help to stir the right emotions in your audience. Nobody wants to listen to a monotone presentation so spice it up and bring your audience along for the ride. They will love you for this and will follow you forever.
Sometimes it may be possible to influence a person or a group simply by using logic. Maybe you want to persuade your bosses that implementing your ideas will save time and money. In a situation like this it is best to use logic.
Even if you are using emotion as the main driver of your message it is always good to use logic as well as some people will respond to this better than others. It is difficult to argue with logic so use it to support your argument.
You need to assess how much logic you use in your messages. This is a lot easier to do when you know your audience well. Find out everything you can about your audience and how they think. In most cases, the use of some logic in a presentation will always be a good thing to do.
No matter what you are trying to influence your audience to do, the use of proof will always help. People will want to verify that your ideas are credible and there is nothing better than social proof as a way of doing that. Nobody wants to be the first person to test an idea. Knowing that others have achieved good results from your ideas will always go down well.
There are a number of different ways that you can include proof in your presentations. If you are selling something then testimonials from other customers are the best way to go. In the case where you want your audience to make a mindset change then proof from others that have made the change is the best option.
Other Details
- 1 Ebook (PDF, DOC), 22 Pages
- 1 Audio (MP3)
- 1 Graphic (PNG)
- 1 Squeeze Page (HTML)
- Year Released/Circulated: 2021
- File Size: 9,137 KB
License Details:
You're granted master resell rights, resell rights or to resell with personal use rights.
You may add this product to your PAID membership site
You may giveaway the product as a bonus when people buy through your affiliate link
You may edit the included opt-in / squeeze / landing page
You may giveaway the eBook for Lead Generation purpose
No, you may NOT edit the contents of the eBook
No, this product does NOT include private label rights. You are granted Master Resell Rights only