Salespage Snapshot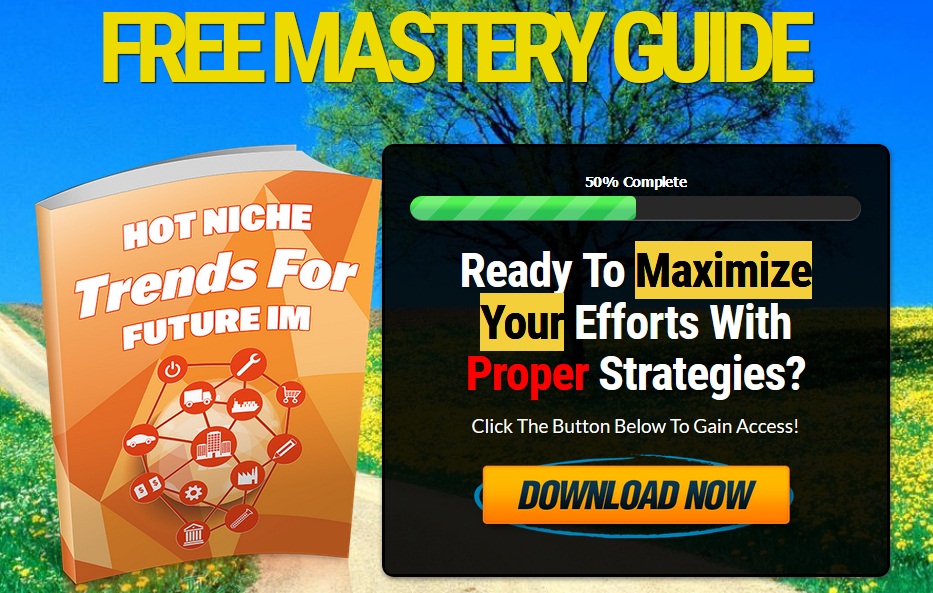 >> Click Here To View Sales Page...
Sample Content Preview
Food
Less than 2% of the world's populations are farmers. In addition, certain countries like the United States and Japan have an aging farmer population, mostly over 50 years old. While it doesn't require as many people to farm as it did in the past, there is a growing concern and interest in all things related to agriculture and food. How food is grown, who grows it, where it comes from, and food safety issues are becoming more and more important to the average consumer.
Add to this growing mix of uncertainty about the food supply, the issue of higher food prices, and a nasty recession, and you can see why people want to start to have some control over what they're eating, whether it's from a security, safety, or comfort standpoint. Food is going to be a very fast-growing niche that can be marketed from several angles by the savvy Internet marketer.
Food Security
Those people who are interested in reducing pesticides in their food or are scared of food shortages or high prices will take a great interest in learning how to grow their own food. In fact, you can see this niche taking off right now. If you watch trends, as soon as inflation becomes a major trend, the demand for home gardening information on the Internet follows it. People want to be sure that they can feed themselves and their loved ones, and that's fairly easy to do if you know how to garden.
Gardening supplies, informational products, and fertilizers to increase the yield will be more and more in demand. Learning how to grow organic foods is also a great niche. If you can help people generate income through the production of food in their backyard, you will have combined a very healthy niche with the potential to make money – a sure crowd pleaser. Just be aware that this niche is seasonal and geographically impacted.
Food As A Valuable Commodity
Comfort foods like candies, chocolates, and even alcohol are going to continue to have strong demand. Wine and beer can be an excellent niche site, and lends itself well to a buying club. Just make sure that when you use a food niche that you are in compliance with your state and federal laws. Other ways to market this niche are through agricultural stocks, home preserving, cookbooks, and gift ideas.
Incentives Producing Demand
Some demand is a natural byproduct of the law of supply and demand. Other demand in the market has been created by Federal laws and regulations. As the national bailout continues to gather steam, there are numerous programs that will create demand where there previously was none. It's up to the savvy Internet marketer to identify these niches and to explore the different ways to reap profits from this new area of demand.
Energy Incentives
The Obama administration has given some energy incentives for customers who are thinking of buying some types of home products that will reduce energy demands. If you take a look at any sales circular for local businesses, you will see that they are promoting the installation of tankless hot water systems, insulation, air conditioning, or heat pump systems. In some cases, the Federal stimulus package can return 30% of the purchase price in tax incentives. This can be a powerful motivator for people who are thinking of installing a new system to do it now. Finding out what incentives can be marketed online, whether as a product or as a referral commission, a savvy Internet marketer can increase the potential for income while meeting market demand.
Sell Information On Incentives
The infoproduct market is very well-suited to these new Federal and state incentives. Typically, Federal and state programs are a bureaucratic mess and are hard to understand. If you know how to navigate these systems and make it clear how the average person can benefit from state and Federal programs, you have the makings of a great ebook or report that you can sell online.
The types of programs that are suited for this are the "cash for clunkers" program, the foreclosure modification loan programs, and the energy programs. All of these hit a wide range of people who may want to know who to contact, how to be eligible, and what types of benefits they might derive from the programs. You don't have to actually walk a person through the programs; you just have to point them in the right direction.
If you can include a number of different programs that someone might benefit from, you can consolidate them into an ebook and sell it for a small fee. Having all of that information in one place with URL links that are easy to spot and step-by-step instructions will help people and be well worth the small investment they paid for your ebook.
Technological Advancements
Technology has a very quick life cycle; as a result, niches have to be identified quickly and marketed soon. As trends in technology take off, that's the best time to market them as a hot niche, although they tend to peak fairly quickly. If your audience is technical and tend to be first adopters of technology, it can be a great niche to market to online. Let's take a look at a few that still have some staying power.
Phones
Improvements in cell phones are major technological news and are often high-demand markets. With Internet connectivity becoming a more common feature on cell phones, the likelihood that these devices might encroach on the personal computer marketplace is high. Whether you want to talk about digital, cellular, or smart phones, they are a product with a large demand and loyal customers.
Digital Cameras
With more opportunity to share photos and short movies online through venues like YouTube, the sale of digital cameras is becoming more popular. While many cell phones can take great pictures, they are not high-definition pictures. High-definition cameras with more features and fun options to edit photos and to post online are going to increase in the marketplace.
Other Details
- 1 Ebook (PDF), 13 Pages
- 1 Squeeze Page (HTML)
- 2 Ecovers (PNG)
- Year Released/Circulated: 2019
- File Size: 1,942 KB
License Details:
[YES] Can sell and keep 100% of the sales.
[YES] Can edit the squeeze page.
[YES] Can be bundled into another paid package and sell at a higher price.
[YES] Can be used as a bonus to another product you are selling.
[YES] Can be sold in a Dime sale event.
[YES] Can be added into a paid membership site.
[YES] Can pass on the Master Resell Rights privilege to your customers.
[YES] Can be given away for free AGAINST an email address (lead generation)
[NO] Contents of the product can be edited, modified or altered.