Salespage Snapshot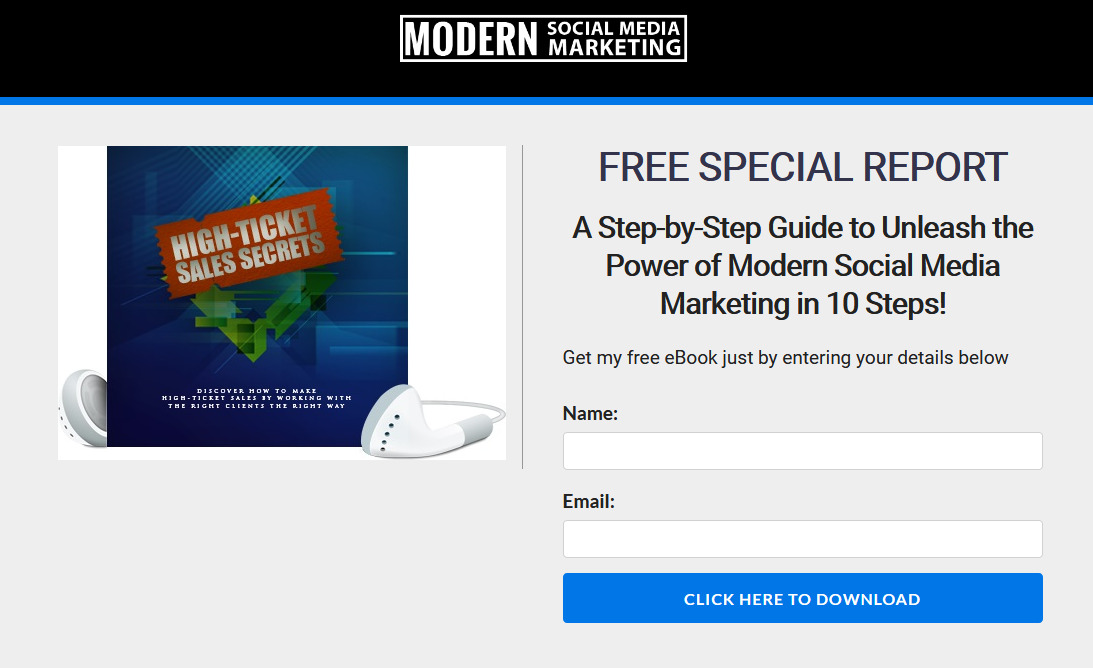 >> Click Here To View Sales Page...
Sample Content Preview
Reason #2: They fail to segment niches
Let's get real here. Not all niches are worth the same. If you are pushing affiliate products, you know full well that some niches are focused on low ticket items. We're talking about products that rarely exceed $100.
If you try to push a product beyond that price point, good luck getting any sales. Customers in that niche have fixed expectations regarding the price range they're working with. Operateout of this price range and you're not going to make too many sales.
In fact in many cases, you're not going to generate any sales at all. Niches are not one and the same. Some niches pay quite a bit of money because the people looking for those productsand services are prepared and eager to spend that kind of money.
The vast majority of other niches, however, don't pay all that well. Now, a lot of affiliate marketers think that this is perfectly fine because they would just make up for it in terms of volume. Here's the problem.
If you're in a niche where it's fairly easy to convert traffic into cash, what do you think will happen? That's right. There will be other affiliate marketers there and there will be competitor saturation. Think of many people fishing at the same fishing hole. It doesn't matter how many fishes there are in the water. Eventually, there will be too many fishermen and not enough fish.
You have to segment your niche correctly. But for this to happen, you have to first find the righthigh value niches to market to.
Reason #3: They fail to see high end opportunities within a niche
Even with invaluable niches, it's very easy to lose motivation. You know that people buy high ticket items in your niche. Here's the problem. Not all the people interested in that niche are ready to commit today.
In many cases, they need a lot more information before they can pull the trigger. You have 2 options here. You can either walk them through the long process of building their trust so you can eventually convert them, or you can analyze the high value nicheyou're in and isolate sub-niches that appeal to people willing to spend big money today. The choice should be obvious.
Sadly, there are too many high ticket affiliate marketers out there who end their analysis at the point they discover a high value niche. They think that the mere fact that people interested in that niche are willing to pay top dollar is enough for them to get a big fat pay day.
It is no surprise that a lot of high ticket affiliate marketers don't generate a steady volume of money. In fact, a lot of them fail to generate any money at all. This mindset plays a big roll in that failure. Just because you're in the right building doesn't mean you are going to get the experience you're looking for.
You have to be at the right floor. You haveto be in front of the right people. You have to be there at the right time. You have to say the right things in the right sequence to produce the right outcome. This requires not only focus, but effort and attention to detail.
Look for high end opportunities within a lucrative niche. Do not look at your niche in a shallow way. Segment it as much as possible to unlock even greater opportunities.
Reason #4
They're clueless regarding the concept of return on effort
If I paid you $100 to play basketball for an hour, you probably would think that you're in on a good deal. You probably would think that you are doing something right and worthwhile. What if I told you that in that same hour, you could've gone with somebody else who would've paid you $500 to peace together a grant proposal for a project he or she is working on?
This is called an opportunity cost. You can only be at one place at any time. You can't split your body. You can't do 2 things at exactly the same time. Forget about multi-tasking. It's an illusion. When you're multi-tasking, you're actually doing one thing at a time. You're not doing many things at the same time. You're doing things in sequence.
Opportunity costs are very real. For every hour you devote to something that pays really low money, you could've been doing something that pays at a much higher rate. People who are blind to high ticket affiliate marketing sales are unclear or flat out clueless regarding the concept of return on effort.
Since you can only be in one place doing one thing at one time, why not do something that will pay you the most amount of money for the least amount of work? That is the classic definition of return on effort: putting in the least amount of time and effort while extracting the most amount of money.
When you put the same amount of time, effort and labor into generating $1,000, which would you rather do? The choice should be obvious. Sadly, a lot of people do not get into high ticket sales because they're completely clueless about ROE.
If you are sick and tired of settling for cents on the dollar as far as your precious time, effort and focus are concerned, click here. You will download a blueprint that will enable you to identify high ticket sales niches and create a conversion platform that will help you turn your traffic into big ticket sales.
Other Details
- 1 Ebook (PDF, DOC), 8 Pages
- 1 Audio (MP3)
- 1 Graphic (PNG)
- 1 Squeeze Page (HTML)
- Year Released/Circulated: 2020
- File Size: 5,107 KB
License Details:
You're granted master resell rights, resell rights or to resell with personal use rights.
You may add this product to your PAID membership site
You may giveaway the product as a bonus when people buy through your affiliate link
You may edit the included opt-in / squeeze / landing page
You may giveaway the eBook for Lead Generation purpose
No, you may NOT edit the contents of the eBook
No, this product does NOT include private label rights. You are granted Master Resell Rights only