Salespage Snapshot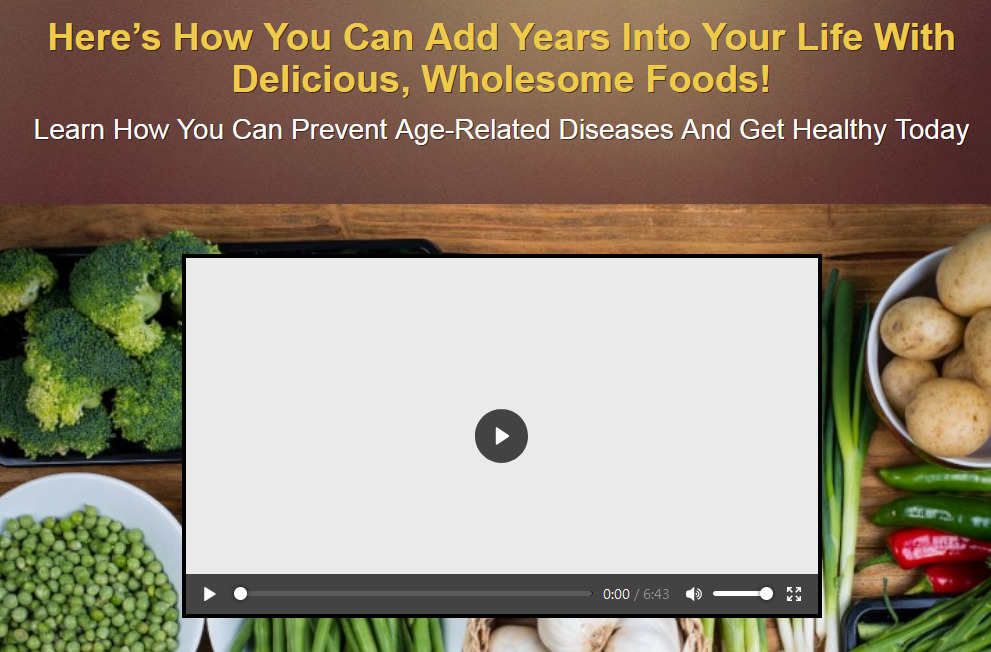 >> Click Here To View Sales Page...
Table of Contents
CHAPTER 1: MAKE EATING HEALTHY A LIFESTYLE, NOT A DUTY…….4
THE 3 KEY ELEMENTS. 4
HEALTH IS WEALTH…. 8
THE IMPORTANCE OF A POSITIVE MINDSET….. 12
CHAPTER 2: BENEFITS IN EATING HEALTHY…. 15
THE BENEFITS… 17
CHAPTER 3: ALKALINE FOOD VS ACIDIC FOOD 26
PH VALUE..26
CONSEQUENCES OF EXTENDED ACIDOSIS… 29
PRACTICING ALKALINE DIET……31
ALKALINE FOOD 31
ACIDIC FOOD……36
CHAPTER 4: FOOD PYRAMID…… 42
WHAT IS FOOD PYRAMID? 42
THE HEALTHY EATING GUIDELINES.. 46
STAGES OF CHANGE.. 53
CHAPTER 5: FOOD CHOLESTEROL.58
WHERE DOES CHOLESTEROL COME FROM?…… 58
TYPES OF CHOLESTEROL…. 59
TOP 5 TACTICS TO IMPROVE YOUR CHOLESTEROL LEVEL62
TREATMENT FOR HIGH CHOLESTEROL…… 69
CHAPTER 6: TYPES OF RECOMMENDED FOOD. 71
THE BEST FOOD CHOICES..71
CHAPTER 7: COOKING UP SIMPLE HEALTHY MEALS……82
MEAL PLANNING……. 82
THE RECIPES……83
CHAPTER 8: GENERAL GUIDELINE TO OVERALL WELL-BEING…94
4-STEP EATING HABIT HACKS.. 98
Sample Content Preview
The Importance Of A Positive Mindset
Mindset plays the biggest role in determining your actions. Your mindset is the fuel to your actions. When you feel good about yourself, you will look good.
You might not be good enough now but don't worry…Don't beat yourself up. All you have to do is to keep a positive mindset.
Look into the mirror and tell yourself, "I look good".
"And, I will look even better from now onwards. I just need to eat and live healthy."
Looking good increases your self-esteem. And what's most important is you need to feel good about yourself. Feeling good keeps you motivated and jovial. It gives you the energy and motivation to keep going until you're at your best and to maintain your best.
A fitter and healthier you leads to higher productivity as well. Most people think that a diet is associated with weight loss, bodybuilding, and good body shapes. They have forgotten that a healthy diet is equally important in overall health and well-being.
By taking the time to learn how to eat healthy, you have stepped onto the route that leads you to a strong, healthy body. Take a minute to think over the famous quote "Success is a journey, not a destination". We may replace the word 'success' with the word 'fitness'.
Learning to make the correct decisions in your nutrition will convert to a healthy lifestyle that is never ending. Begin to construct the habits that will step-up your enjoyment and quality of life today!
Chapter 2:
Benefits In Eating Healthy
Why do you need to eat healthy food? I'll tell you the reasons WHY… After all, why would you commit your life to eating healthy if you don't even know your 'WHY'? Make sense?
Well… Eating nutritiously is one of the most important things you can do to enhance and maintain your health.
What you eat has a great impact on the way your body functions. It all comes down to the type of food as well as the amount of food you consume.
Eating a healthy diet affects your body in a positive way. You'll notice you feel better and your body seems to function better. A healthy diet can balance out your body and allows it to function in its most efficient state.
Eating balanced meal helps the body work to its full potential, which is particularly important for people living with busy and tight schedule, or just people who are constantly feeling not energized and easily falling sick.
Many people find they can improve their quality of life and sense of well-being by focusing on aspects of health that can be controlled and changed – such as healthy diet.
Regardless of when you begin, eating a healthy diet can assist you in maintaining and even improving your health – even more so if you combine it with exercise as well.
This can aid you in life by providing you with the energy you require to remain active and do the things you wish to do. As well, healthy eating can also stop or slow down the advancement of numerous chronic sicknesses, such as heart disease and diabetes, osteoporosis and a few types of cancer.
Eating healthy can also help you deal better with both physical and mental strain, operations and even the common cold or influenza. What is the link between consuming healthy food and maturing well?
Healthy living – which includes both consuming healthy food and maintaining a regular exercise routine – can assist you in conforming to the natural maturing process and keep your youthful vigor.
The fundamentals of healthy living:
● Consume an assortment of nutritious food
● Eat in moderation
● Size matters, so limit your portions
Eating healthy can promote a lot of benefits to your body and also your life in general. When we stick to a healthy, balanced diet, we are allowing our body to be properly nourished. Hence, as a result we will be able to gain health benefits from our healthful efforts.
The Benefits
1) Improve Immune System
Good nutrition is essential to a strong immune system. Eating healthy can help ward off many illness such as the flu and other health problems including arthritis, cancers, allergies and abnormal cell development. Right precaution should be taken to prevent all these sickness. With a strong immune system, you will feel constantly boosted with energy and strength to carry out any daily activities.
Other Details
- 1 Ebook (PDF), 103 Pages
- 9 Graphics (PNG)
- 1 Salespage (HTML)
- 1 Promotional Ad Material (Emails)
- Checklist, Mind Map, Landing Page, Lead Magnet, VSL
- Year Released/Circulated: 2021
- File Size: 65,507 KB
License Details:
[YES] You Can Use This Product Yourself
[YES] Can be sold as it is not less than $7 price tag!
[YES] Can pass on the Resell Rights privilege to your customers
[YES] Can Add This Product to a Membership Site or Bundled Within a Product Package as a Bonus
[YES] Can be used to create audio/webinar/video products
[YES] Can Give Away The Product (NOT Source Code Files) To Your Subscribers, Members or Customers as a Bonus or Gift
[YES] Can change sales page and/or graphics
[YES] Can be added to paid memberships
[YES] Can sell master resale rights
[NO] Add to a free membership sites
[NO] You can't just pass away the product to anyone
[NO] Contents of the product can be edited, modified or altered