Salespage Snapshot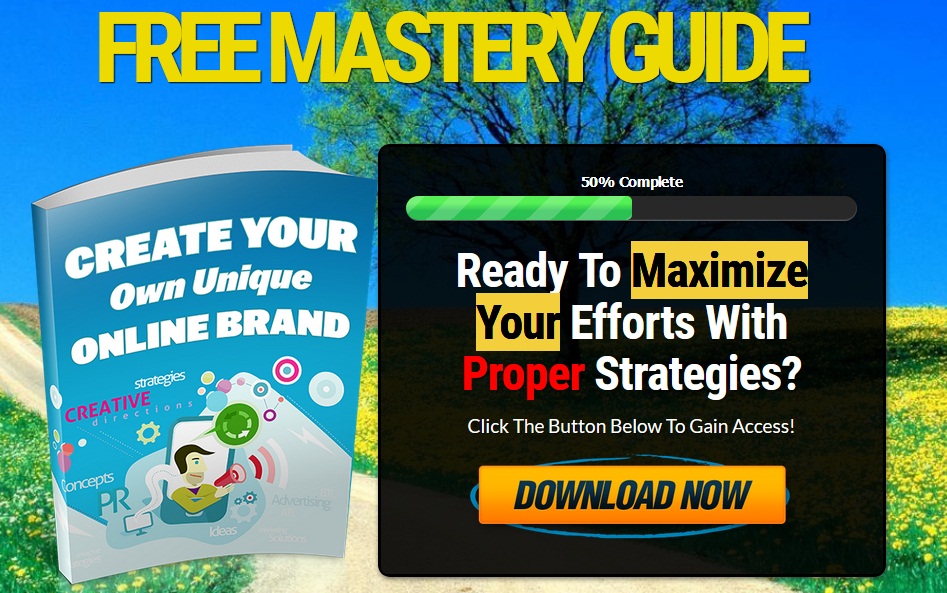 >> Click Here To View Sales Page...
Sample Content Preview
Online Business Cards
In the past, you would do business and help to create brand awareness through a paper business card. While there is still a place for these quaint relics of the past, the more modern versions use an online, interactive component to share your personal brand digitally so that there is less chance that it will get lost or overlooked. Besides, when was the last time you saw anyone pull out a rolodex of business cards to contact anyone? With so many businesses promoting their brands online, which costs far less and is more effective, it pays to step into the information age with enthusiasm.
E-BUSINESS CARDS
A copy of the paper business card in digital format is easy enough to create. Distributing it is far more efficient than trying to hand someone a paper card. You can go to places like www.mydropcard.com or www.Businesscard2.com to use the service to create your own e-business card. These types of cards have the advantage of being able to be transmitted to other people's electronic gadgets, like their cell phone, and will store your email in their directories. With so many phones having messaging capabilities, it puts your online email address right at their fingertips, with little intervention on your part. In addition, you can add other types of links to these business cards that can be viewed on phones with Internet capabilities. You might want to add your Facebook and/or Twitter profiles or any other site that you use for branding you or your business.
BRAND YOUR DIGITAL MEDIA
Your digital media can include ebooks, CDs, and videos on YouTube. You alone know where all of your digital media ends up residing. It can also be sales promotional tools like DVDs and USB drives. Add your brand information there and make sure it comes up in auto-run mode so that when people use your products or services, they are also seeing your official e-business card that tells them where they can find more of your products or services or learn more about your brand.
People love getting novel gifts for sales promotions and having your brand printed on them and in digital format is not going to bother them. If it is an item that they use frequently, it's like having a mini-commercial installed on their tool that will be a little annoying, but will also be very valuable for when they want to know who to contact for more of the same products and Create Your Own Unique Online Brand services. Never underestimate the power of a clever business card. It can lead to referrals and more business with very little upfront work.
Digital Resumes
Paper resumes are good if you're looking for a job, but they aren't very good if you're trying to promote your business online. Putting up a list of your accomplishments and some of your past achievements is a good way to let people know what circles you travel in and what type of quality they can expect from you. Businesses that are in consulting or freelancing can also benefit from digital resumes that list their previous projects. You can write up several, differently formatted resumes that highlight your strengths and promote your past experience. In some cases, you can even add that to your business profiles.
BRANDING ON JOB BOARDS
When you're on a job board, you are competing against hundreds, if not thousands, of other people who are looking for work during this recession. It's a shame, but many human resource people aren't even going to read your resume. They might grab a bunch of electronic resumes and stick them through a resume reader looking for specific keywords. That's why part of branding your resume is to use keywords that will best describe your skills and experience, and that might also be searched by offline companies.
It's important to be as detailed as possible, like including the names of the equipment you work with, software programs and versions, or languages that you speak or program in. Include keywords for the type of experience you have, whether it's technical, management, or retail. It's also important to include several different copies of your resume, one in HTML format and one in text format, so that they can download the right format and chug it through their resume readers.
LINKEDIN
In addition to using bulletin boards like Monster.com, you are sometimes better off using a social network like LinkedIn.com that allows you to post resume information for other professionals to view. It's also a great place to post this type of information because, unlike Monster.com, LinkedIn.com allows you to request recommendations from people. This way, you not only have a viewable resume that is searchable in search engines, but people viewing it can see how many other people have nice things to say about you.
LinkedIn.com is a great place for professionals who are out of work and for those who still have a job to network. It's great for people who are business Create Your Own Unique Online Brand owners who want to network with their customers and who want to offer a professional look at who they are and what they do. However, this isn't really enough to make up someone's mind. A portfolio of past projects will give your profile life.
Portfolios
Portfolios provide a visual and audio way to influence someone with your brand, not just with written text. A good portfolio has samples of your best work for new customers to review before making a buying decision. Artists have long used paper portfolios to get into the best schools and to show new customers their work. Digital portfolios can include anything from photography snapshots of offline work, music .jpgs, and video content. It doesn't have to be just about your written work. The more you wow and dazzle your viewer, the more likely they are to buy from you.
Other Details
- 1 Ebook (PDF), 12 Pages
- 1 Squeeze Page (HTML)
- 2 Ecovers (PNG)
- Year Released/Circulated: 2019
- File Size: 1,902 KB
License Details:
[YES] Can sell and keep 100% of the sales.
[YES] Can edit the squeeze page.
[YES] Can be bundled into another paid package and sell at a higher price.
[YES] Can be used as a bonus to another product you are selling.
[YES] Can be sold in a Dime sale event.
[YES] Can be added into a paid membership site.
[YES] Can pass on the Master Resell Rights privilege to your customers.
[YES] Can be given away for free AGAINST an email address (lead generation)
[NO] Contents of the product can be edited, modified or altered.