Salespage Snapshot: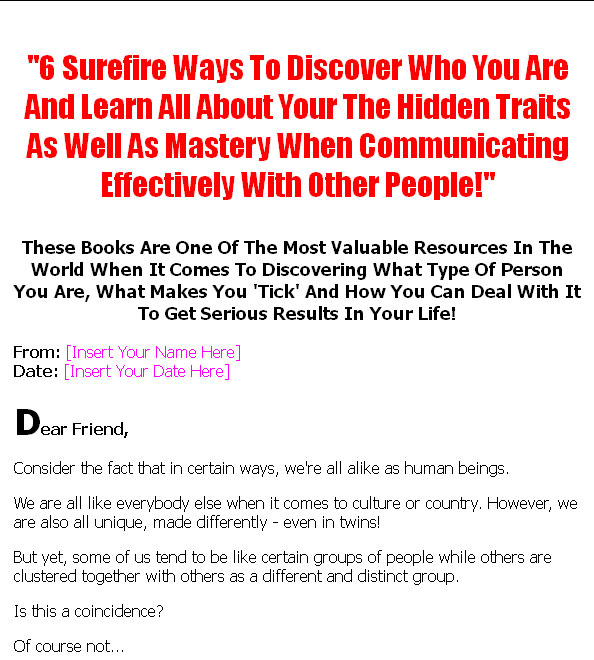 >>> Click Here To View Full Sales Page…
Table Of Contents
Foreword
Chapter 1: Understanding The Importance Of Conscious Growth
Chapter 2: Awareness Of Where Am I?
Chapter 3: Understanding The Level Of Shame
Chapter 4: Understanding The Level Of Guilt
Chapter 5: Understanding The Level Of Apathy
Chapter 6: Understanding The Level Of Grief
Chapter 7: Understanding The Level Of Fear
Chapter 8: Understanding The Level Of Desire
Chapter 9: Understanding The Level Of Anger
Chapter 10: Understanding The Level Of Pride
Chapter 11: Understanding The Level Of Courage
Chapter 12: Understanding The Level Of Neutrality
Chapter 13: Understanding The Level Of Willingness
Chapter 14: Understanding The Level Of Acceptance
Chapter 15: Understanding The Level Of Reason
Chapter 16: Understanding The Level Of Love
Chapter 17: Understanding The Level Of Joy
Chapter 18: Understanding The Level Of Peace
Chapter 19: Enlightenment!
Wrapping Up
Sample Content Preview
Chapter 8:
Understanding The Level Of Desire
Synopsis
The 'want' makes us human. As long as you want something badly enough, the human spirit will entice and empower the individual to do whatever it takes to get whatever it wants. Unfortunately, the problem lies not in the desire but rather the object of desire – which often drives men off the cliffs of sanity.
This chapter talks about:
What the level of desire is all about
The difference between fear and desire
What kind of people exist in this level of consciousness
Breaking destructive desires
Progressing from desire to anger
If only human beings can want good stuff – to desire utopia and altruistic goals rather than self centered goals. Desire for self is the stronghold of a 'darkworker' – a person whose love is only directed in one direction… back to themselves. It is important to cultivate good desires otherwise one's ruin is eminent.
Understanding Desire
One of the core functionalities of a human is to want something beyond just our basic needs. Therefore, desire is the first step to motivate someone to get something.
The good news about the level of desire is that people feel motivated to get something started.
The bad news is that at the rudimentary level of desire, it can often lead people into a state of enslavement or addiction to their lower level appetites like smoking, drinking, sex, money, power, prestige, drugs or any other substance that can be abused.
What Kind Of People Are At The Desire Level?
People who lust after something else.
At this level of craving, it can be found in anyone who craves for approval from bosses, peers or parents.
Many other smokers, alcoholics, drug addicts, sex addicts and people who desire with an obsessive behavior are people who are fixated at the level of desire.
Getting Out Of Desire
Consumerism and materialism are the bane of a utopian society. When the society is not taught otherwise, people will fall into lower level materialism and forget the big picture that we are all human beings who live in oneness and not apart from one another.
By instilling good values in a human being, they can be educated in order to help them to overcome.
Additionally, rehab is very important for people who are positive minded and driven, but has one or more lower level desires (e.g. smoking) that will constantly drag them back to the lower states of consciousness.
This is often a psychological effect because under pressure, they tend to fall back on these 'things' to comfort and soothe their pain – which is disguised as a psychological crutch but is a poison that prevents them from becoming the best that they are meant to be.
A person with unmet desires often leads to anger.
Other Details
- Ebook (PDF, DOC), 60 Pages
- Ecover (PSD, JPG)
- File Size: 13,158 KB