Salespage Snapshot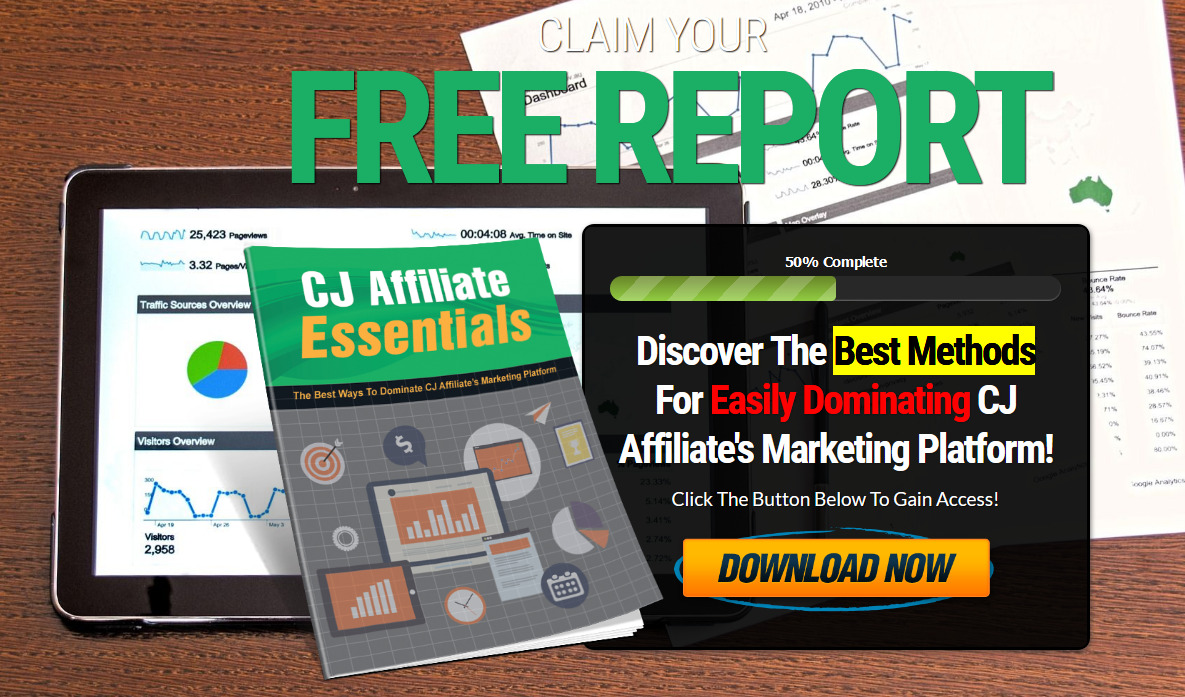 >> Click Here To View Sales Page...
Sample Content Preview
An affiliate network acts as an intermediary between the publisher and merchant, alike.
The exact role and function of the Network varies, but they tend to supply the publishers with links, or ads, which are provided by the merchant, and they track customer interaction.
They work to provide a safety net for both mechants and publishers, and enforce fair practices. The charge the merchant and turn proper commission over to the publisher.
Affiliate marketing is performance based advertising. Revenue is shared with the publisher when the customer interacts with their ad. This interaction is not always a sale. There are several different possible pay structures.
The most common ones are listed below, and you should be familiar with each, as different customers will have different needs, and you will need to promote them differently.
CPA
Cost per acquisition is the most common pay structure for affiliate marketing. The most common paid acquisition is a sale. An acquisition is any agreed upon conversion.
CPM
Cost per mile is a cost per 1000 ad impressions. It is not that common in affiliate advertising because it is a high risk model for the merchant, but it is used.
CPC
Cost per click isn't as high risk for merchants as CPM, but again it is not that common in affiliate advertising. This is the model most notably used by Google Adsense.
Commission Junction (CJ) is an affiliate network. They are one of the largest on the web, and I don't mean like top ten.
They are frequently cited as the biggest affiliate network, even bigger than Amazon according to some reports.
The big difference between CJ and other networks is the number of advertisers that they work with. There are over 3000 advertisers, including twice as many Internet Retailer 500 companies, for a publisher to do business with.
This allows you to be more selective and only advertise products that fit well with your target audience.
In fact, when the pros and cons are listed on sites such as makeawebsitehub.com, the biggest drawback is generally "steep learning curve." That's exactly what this course is designed to help you with.
Take away the learning curve, and you'll be able to use this platform to start earning, and to grow your marketing program.
After you make an account and you get into the back end, there are thousands of advertisers to choose from, and it can get a little overwhelming.
I want to walk you through getting started step by step.
Step 1: Make an account
It is free to sign up to CJ Affiliate as a publisher. Go on their website and follow the links to join as a publisher until you arrive at a big long account making forum. Fill this out, and you arrive at the backend:
The best way to start learning is to click around on everything before you begin setting up. Familiarize yourself with the platform and scan the features.
Step 2: Prepare for Advertisers
The next step is to pick some advertisers; there are thousands to choose from. One of my favorite things about this site is that you are not restricted to working with a single merchant.
Advertisers won't just jump into your lap right away though. You need to make a solid pitch to get their attention, have a kick-ass profile, and earn their trust.
Remember, you aren't simply placing random ads. You are building a connection, and growing your network. Keep that in mind.
Start by making a list of advertisers that you think will work well with your brand, so that you can tailor your profile to their expectations.
Step 3: Setting Up Your Network Profile Under the accounts tab, click 'network profile'. You don't have to fill out everything, but the more information you provide the more likely you are to get advertisers partnering with you.
Remember, while you are trying to show off the best qualities of your platform, you are also tailoring your profile to what the merchants you want to work with need.
Don't be modest about the type of products are perfect for your audience. This is how you re-enforce brand loyalty.
If you want to come across as genuine, then word your profile as if you are speaking directly to your ideal merchant.
This not only ensures that you will draw more of the clients you can work with, but they will connect with your profile immediately and see what you can offer to them. Other clients will be drawn in as well.
Don't, under any circumstances, post a first draft, unless you are intentionally trying to fail, or you want to look like an amateur who is there to be abused and cheated.
Write your first draft, then go back over it and clean it up. Finish will a quick spelling check, or run it through Grammarly, and a final typo hunt.
While the first draft might take you some time to hammer out, it's worth the extra ten minutes to make sure you look professional.
Step 4: Review Your Advertisers List.
For all the talk about casting a big net, it's best to scroll the list or reevaluate your previous choices. Select only a few at a time, and give them some time to respond.
Don't try to engage everyone on the list at once. When you get a feel for how advertisers are responding, you can expand or shrink your daily or weekly merchant hunts as needed.
Other Details
- 1 Ebook (PDF), 23 Pages
- 5 Part Autoresponder Email Messages (TXT)
- 6 Graphics (JPG, PNG)
- 1 Squeeze Page (HTML)
- Twitter Tweets, Hybrid Cheatsheet, Download Page, Recommended Affiliate program
- Year Released/Circulated: 2021
- File Size: 11,943 KB
License Details:
[YES] Can be packaged
[YES] You Can Use This Product Yourself
[YES] Can be sold
[YES] Can pass on the Resell Rights privilege to your customers
[YES] Can Add This Product to a Membership Site or Bundled Within a Product Package as a Bonus
[YES] Can be used to create audio/webinar/video products
[YES] Can Give Away The Product (NOT Source Code Files) To Your Subscribers, Members or Customers as a Bonus or Gift
[YES] Can change sales page and/or graphics
[YES] Can be added to paid memberships
[YES] Can sell master resale rights
[NO] Add to a free membership sites
[NO] You can't just pass away the product to anyone
[NO] Contents of the product can be edited, modified or altered