Salespage Snapshot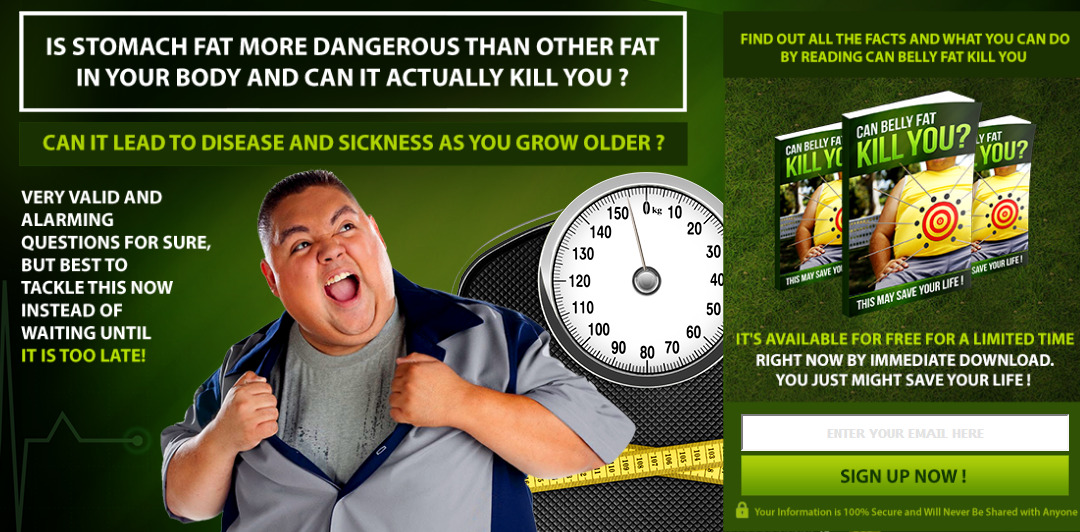 >> Click Here To View Sales Page...
Sample Content Preview
When you're not carrying excess belly fat, you feel better about yourself, you look better and shopping for clothes that fit is certainly a whole lot easier. But the outer appeal aside, it's too risky being a woman with too much belly fat. The fat around your abdomen doesn't just sit there idly. It's hard at work releasing hormones that trigger a hunger response – even if you don't feel hungry.
Teenagers and Belly Fat
Even teenagers are susceptible to the health risks involved with belly fat. In the last ten years, belly fat among young people has increased by more than fifty percent. That's an astonishing and rapid rate.
By carrying too much body fat, teenagers can develop Type II diabetes and today, doctors are seeing far more cases of this type diabetes in teens than in the past. Even if a teenager with belly fat doesn't develop diabetes, they increase their risk of serious health complications by the time they reach their forties.
It's hard enough being a teenager today. Before they reach midlife, teenagers experience all sorts of angst common among people their age. When belly fat becomes apparent, it works to lower their self esteem and can rob them of what should be some of the most wonderful and formative times in their lives.
"I'm a Thin Person, So I Don't Have to Worry About Belly Fat!"
Wrong. You aren't immune to the destruction belly fat can cause in your body. Being thin doesn't exclude a person from carrying around dangerous visceral fat. Researchers are now beginning to realize that visceral fat doesn't discriminate against any body type.
While it's not as obvious in a thin person as it is in people whose bellies stick out noticeably, it's just as bad, if not more so because of the way society assumes thinner people automatically have a healthy fat level.
It's this kind of thinking that leads to undiagnosed or overlooked risks for slender people. If you don't have belly fat to the point where it's able to be seen, then how can you tell if you need to be concerned about visceral fat? There are tests that can tell you how much of your body is composed of this type of fat.
The Outside Versus the Inside
Even if we put all health issues and concerns aside, if we take them off the table and by some wave of a wand could say that belly fat didn't cause any harm to the body at all, there's the still the visual appeal. Or in the case of belly fat, the visual un-appeal.
When our belly sticks out over the waistband of our jeans, there's nothing attractive about that to others and while it shouldn't be the case, the truth is, we are judged by our appearance.
We're judged in social settings among our peers, in the workplace with colleagues and if job hunting, people with larger bellies are hired less often than those who are physically fit.
There are also studies proving that fit people get promoted more often than their heavier coworkers. No, it's not fair, and it's not right (not to mention illegal), but it's the way society is.
Worse than the unattractive picture a protruding belly presents to anyone else in our circle, is the way it can make us see ourselves. We feel ugly inside based on what the mirror tells us on the outside.
Our inner critic has a field day when we look at ourselves in a full-length mirror, standing sideways with our belly front and center. When we try on clothes and have to go the BBC route (buy bigger clothes) it can make us feel discouraged or disgusted with how our belly looks.
Have you tried to find clothes that flatter a body when you have a larger belly? They're not attractive either.
That disgust or discouragement we feel when trying to find clothes can lead to more overeating, which can lead to beating ourselves up emotionally even more, which leads to overeating….get the picture?
It becomes a cycle, but it doesn't have to be a cycle that we can't break.
How Much Is Too Much?
You can gauge how much is too much by using a measuring tape around the center of your belly. For a man, if your belly measures over forty inches when you use a tape measure around it, then it's too much fat for you to have.
If you're a woman and your belly measures greater than thirty-five inches, it's time to do something about it. Whether you're a man, woman, thin person or obese, baby boomer or teen, belly fat isn't safe to have hanging around.
Other Details
- 1 Ebook (PDF), 7 Pages
- 1 Salespage (HTML)
- 2 Ecovers (JPG, PNG)
- Year Released/Circulated: 2018
- File Size: 4,836 KB
License Details:
[YES] Can sell and keep 100% of the sales
[YES] Can edit the sales letter and graphics
[YES] Can be bundled into another paid package and sell at a higher price
[YES] Can be added into a paid membership site
[YES] Cannot be given away against an email address
[YES] Can pass on the Resell Rights privilege to your customers
[NO] Cannot be given away for free