Salespage Snapshot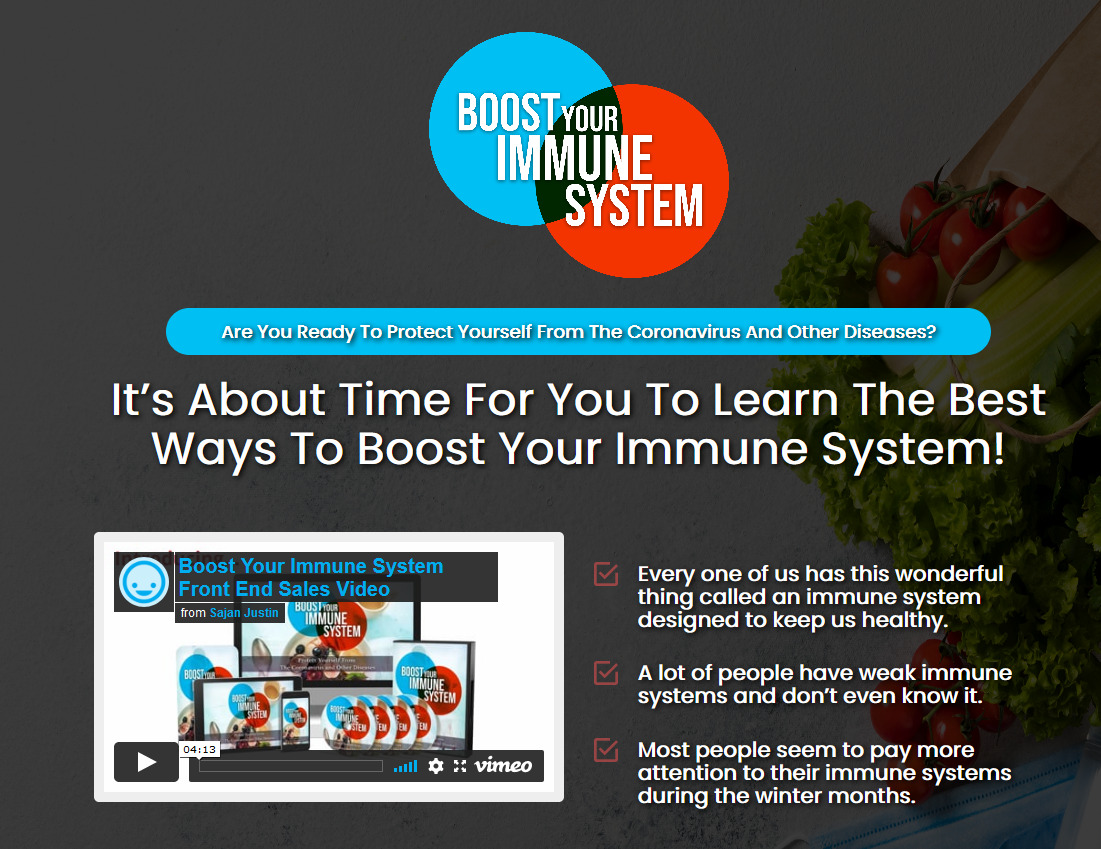 >> Click Here To View Sales Page...
Sample Content Preview
This is another thing that you were expecting to be in this chapter wasn't it? People drink for different reasons and in different amounts. The worrying thing is that even the smallest amount of alcohol can lower the amount of white blood cells that you have.
If you drink regularly, or in large quantities, then this is going to damage your immune system. The more that you drink (or the more often), the more you will reduce your white blood cell count and you know how important these are to protect you.
Not only can drinking alcohol reduce your white blood cells, it can also radically change the way that they perform. They can stop trying to fight against antigens, which means that you will be prone to all kinds of diseases and infections.
The good news is that when you stop drinking, your immune system can recover from this and get back to the condition that it needs to be in. Just reducing your alcohol intake can work wonders.
Again giving up drinking is not an easy thing to do. Start off by reducing your intake and go on from there. Remind yourself how important your immune system is the next time someone invites you on an alcoholic binge.
If the coronavirus pandemic is still in force while you are reading this guide, you could find yourself with a lot more time on your hands. This can be stressful, and some people are drinking more to cope with this. Don't do this – put your immune system first.
Leading a Sedentary Lifestyle
These days many people lead too much of a sedentary lifestyle. They travel to work sitting in their car. When they get to their office they sit in front of a computer screen for several hours. Then they travel home sitting in their car and when they arrive home they sit on the couch in front of the TV.
There are two major problems with leading a sedentary lifestyle:
• It can lead to high blood pressure
• It can increase your cholesterol
Your immune system works closely with your heart to form a strong barrier to disease. So it is vital that you do all that you can to keep your heart as healthy as possible.
We realize that in these modern times a lot of people have to work at a job that requires them to sit in front of a computer screen for several hours each day. If you are in this situation then take regular breaks and do some stretches. Daily exercise is very important as well and we will discuss this in a later chapter.
Avoid Stress
This is another thing that is easier said than done, but you must reduce the amount of stress that you experience as much as possible. It is a mistake to think that stress only affects your mental health. Stress can cause a number of physical problems as well.
Stress is another thing that can reduce those all important white blood cells. If you are really stressed then your body produces different hormones faster than usual, and some of these hormones can impair white blood cell production.
If you are a chronic stress sufferer then this is very likely going to increase your blood pressure levels and also negatively impact your digestive system. It is vital that you pay attention to your mental health as well as your physical health to protect your immune system.
There are a variety of techniques available to help you relieve stress. We will discuss relieving stress in more detail in a later chapter. All of the good work that you do to boost your immune system can be totally wiped out if you are always stressed out.
Sleep Deprivation
If you are not getting enough sleep every day then this can have a serious impact on your immune system. When you do not get the right amount of sleep you can find that you get sick more often and it takes a lot longer for you to recover.
When you are asleep your body produces cytokines. These are small proteins that will help the other cells in your immune system to work more effectively. Also during sleep, there are hormones produced that assist your white blood cells to adapt how they fight antigens and deal with them in a more effective way.
If you are struggling to get a good sleep at the moment then creating a consistent schedule will help you. This means going to bed at the same time each night. Your body will get used to this and you will find it easier to fall asleep when the time is right. We will cover sleep in more detail later on.
Don't Eat the wrong Foods
Too many people eat the wrong food these days. There is far too much processed food around now and this can cause inflammation in your body. Our best advice here is to avoid foods that come in cans or boxes because they are likely to have a high salt and sugar content.
If you eat a lot of junk food then you will need to change your diet to one based on whole foods to protect your immune system. Sugary foods should definitely be avoided, as they can damage your metabolism and cause chronic illnesses which will severely weaken your immune system.
• In the next chapter we will discuss immune boosting foods…
The food that you eat is so important for your body and your immune system. You derive most of the antioxidants and nutrients that your body needs from eating the right things. A good diet to boost your immune system and sustain it at high levels will always include the right fruits and vegetables for example.
Your diet needs to provide you with vitamin A, vitamin C, vitamin D, vitamin E and selenium. You are very unlikely to find these in processed foods unless they have been enriched with them. It is far better for you and your immune system to go for whole foods that are fresh.
Some good examples are citrus fruits, nuts and leafy green vegetables. These foods have high levels of the antioxidants and nutrients that you require to give your immune system a great boost. So in this chapter we will specifically point to the best foods for you to consume to bolster your immune system.
Fish
Do you include fish in your diet on a regular basis? If not then you need to change right now. The reason to add fish to your diet is that it contains a great source of selenium. This is particularly true of tuna, which contains the highest levels.
Other types of fish and seafood have selenium in them too and you can mix things up for variety. A great fish to eat to strengthen your immune system is salmon. Salmon has a high degree of omega-3 healthy fat which has been proven to strengthen the immune system and reduce heart disease.
Brazil Nuts
Another great source of selenium can be found in Brazil nuts. You need a good amount of selenium in your diet as it is a powerful antioxidant which is good for an immune system boost. You can get more than the recommended daily amount of selenium through eating a single Brazil nut.
Other Details
- 10 Articles (TXT, DOC)
- 1 Ebook (PDF, DOC), 35 Pages
- 7 Graphics (JPG, PNG)
- 1 Salespage (HTML)
- 10 Ecovers (JPG)
- 2 Promotional Ad Materials (Emails, Banners)
- Resource Report, Cheat Sheet, Mindmap, Social Media Images, Legal Page, Sales Video,
- Year Released/Circulated: 2020
- File Size: 206,455 KB
License Details:
[YES] Can be sold
[YES] Can be used for personal use
[YES] Can be packaged with other products
[YES] Can modify/change the sales letter
[YES] Can be added into paid membership websites
[YES] Can put your name on the sales letter
[YES] Can be offered as a bonus
[YES] Can be used to build a list
[YES] Can print/publish offline
[YES] Can convey and sell Personal Use Rights
[YES] Can convey and sell Resale Rights
[YES] Can convey and sell Master Resale Rights
[NO] Can modify/change the main product
[NO] Can modify/change the graphics and ecover
[NO] Can be given away for free
[NO] Can be added to free membership websites
[NO] Can convey and sell Private Label Rights