Salespage Snapshot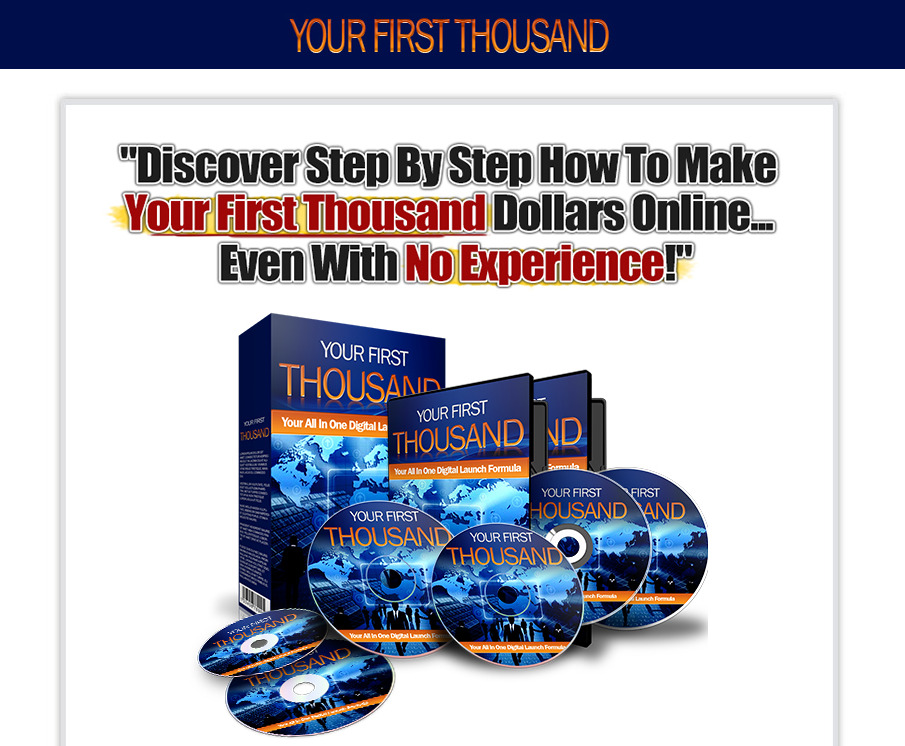 >> Click Here To View Sales Page...
Table of Contents
Introduction ….. 5
What You'll Get Out of This Guide ……… 6
Who is This Guide For? ….. 7
Why Launch a Digital Product? …. 8
Types of Digital Products You Can Start Creating 10
To Go DIY Or Outsource? 13
Chapter 1: The Bare Essentials You'll Need to Run a Digital Product Business … 15
Domain Name and Web Hosting 15
Payment Processor 18
Product Management System …. 19
How to Choose the Right Product Management System …….. 21
Chapter 2: How to Create Your Own Hot-Selling Ebook .. 26
The Basics … 26
'Gather and Compile' ……. 28
What to Write About? 28
How To Research For Hot Topics 29
Types of Ebook You Can Create 34
Creating Your Ebook …….. 35
Put In The 'WOW Factor' 36
Production Values And Creating An Experience For Your Readers 37
Chapter 3: How to Create Software ….. 39
Types of Software You Can Create ….. 39
Outsourcing Your Software …….. 40
Communication and Handling of the Project 41
How To Create A Wireframe For Your Software 42
Chapter 4: How to Create a Video Course 46
Tools, Resources And Equipment You'll Need …….. 46
What Kind of Videos Can You Shoot? 51
7 Best Tips For Creating Your Video Course 52
Uploading Your Videos 53
Optimize Your Video Details To Attract Traffic ……… 55
Chapter 5: Creating Your Offer .. 56
Copywriting And Persuasive Writing Basics… 56
Sales Page Design 57
Page Design Tools . 61
Pricing Your Product: How Much? ……. 63
Chapter 6: How to Add Your Product in JVZoo …… 64
Chapter 7: Ready, Set, Launch! 69
The Pre-Launch Phase: How To Build Buzz Around Your Product …….. 69
A Quick Checklist Prior To Your Launch …….. 71
The Launch Phase: Liftoff! ……… 72
Post Launch Phase: Continue Growing Your Business 72
Conclusion ….. 75
Sample Content Preview
The obvious answer is that a digital product is something you can sell with zero overheads. It will take a little time and perhaps some up-front investment in order to actually create your product but from there you'll then be able to generate income without having to reinvest anything. Unlike selling physical products, there's no need to invest in inventory and stock or in manufacturing and material costs.
You don't even pay for delivery! Apart from a couple of fees (such as PayPal fees), the money you generate from digital products is almost 100% profit. And what this also means is that when you don't sell anything, it doesn't cost you anything.
There's zero risk here. In the best case scenario you will earn huge amounts of money while you sleep and potentially be able to quit your day job and buy that yacht. In the worst case scenario, you'll occasionally get the odd $50 that you can spend on a nice meal without feeling guilty.
Furthermore, because there's no risk and no cost involved in building digital products, there's no reason that you can't build 50 of them. This then completely removes the 'luck' aspect and means that as long as you have the time to invest, you can pretty much guarantee that you're going to succeed. Is your ebook or app only selling a copy every week? Fine – then make seven and you now have at least one sale each week. Chances are though that with seven ebooks, one of them will be a big hit… What's more, once your books are on JVZoo, you'll have thousands of people trying to help you sell them. This is a huge advantage and means you aren't even putting in the work yourself in order to do the marketing. Even that is auto generated!
Hopefully you're now starting to see what an amazing opportunity this really is and how perfect a business model too. This is an amazing opportunity and really it's right there for the taking. The only reason that more people aren't taking advantage is either that they don't know about it or they don't realize how hard it really is to fail.
Types of Digital Products You Can Start Creating
Are you stoked yet? Great! Now let's stop flapping our gums and look at what digital products are actually out there for you to create and sell. This is the first decision you'll make and it's going to have a big impact on how your business runs moving forward.
A digital product is of course anything you can sell that has no 'physical' element. Each option has its own strengths and weaknesses and will be more or less suited to particular types of people. Here are each of the main categories and their pros and cons…
Ebooks
When you say 'digital product', ebooks are the first thing that will come to mind for many people. This is the prototypical digital product and it has many advantages over other options. For starters, ebooks are particularly easy to make. All this really is a Word document that's converted to a PDF with some images and fancy formatting. If you can write or you can afford to hire a writer, you can create an ebook.
What's more, because ebooks usually contain actionable information and advice, they are actually very easy to sell. Ebooks promise to make our lives better by helping us to get richer, smarter or fitter, or by teaching specific skills. This gives them a very clear 'value proposition' and a great emotional hook – a fitness ebook is easy to sell as long as you focus on the fact that it's going to make your readers succeed with the opposite sex, feel confident and energetic and look amazing. Who wouldn't want that for $30?
On the downside, there are a lot of ebooks out there which means you'll be going up against tough competition in a saturated marketplace.
Unfortunately, the quality of ebooks can vary greatly which means some buyers aren't all that trusting of them.
Finally, to be successful an ebook really needs to offer something genuinely useful and new. If you have a skill, then selling an ebook is great. If you have some unique experience, then again ebooks are easy. If you lack those things though, then you might struggle to fill all those pages.
Software
Software lies at the other end of the spectrum compared with ebooks. Unlike ebooks, software is not 'easy' to create and will generally require at least a fair amount of technical knowledge. There are 'app building' programs out there but none of them will give you the control you need to build something really unique, powerful and functional.
On the other hand though, creating software means fulfilling a specific function that people will be looking for. And if you come up with something new and fulfill a need/niche in the market, you can potentially be the first to market with something new and thus have no competition. You'll also find it's easier to generate buzz and media coverage for software versus yet another ebook.
The drawback with software is that it tends to involve a bit more work on your part. Other than the initial challenge of coming up with an idea and actually creating the code, you'll then have to provide ongoing support for those with technical issues as well as creating regular updates to keep up with the competition.
Software can broadly be split into lots of categories – from desktop software, to apps, to computer games. Again, each of them has specific advantages and disadvantages.
Courses and Video Tutorials
In between software and ebooks are courses and video tutorials. These basically fulfill the same function as ebooks but in a slightly different way.
Selling a course can mean lots of different things. It will often mean an email sequence that teaches lessons to the recipients on a regular basis. Alternatively though it could be a series of videos that can be downloaded or it can be a large package containing lots of types of media. Some courses include videos, documents, ebooks, graphics, software and more which all combine to provide a multimedia experience.
These sorts of courses take longer to create but provide more value, meaning that you can sell them for more. That higher price tag will be a little off-putting for some people though, so you'll need to have established some authority already in your niche and you'll need a high quality website that is capable of really selling you as a consummate professional.
Of course there are many more different types of product out there to create and sell, but these three categories will cover the majority of options that beginners would be interested in. This is a great place to start and especially for your first product.
Other Details
- 1 Ebook (PDF), 75 Pages
- 9 Videos (MP4)
- 7 Ecovers (JPG, PNG)
- Site Files, Plugin
- Year Released/Circulated: 2017
- File Size: 551,189 KB
License Details:
[YES] Can be sold
[YES] Can be used for personal use
[YES] Can be packaged with other products
[YES] Can modify/change the sales letter
[YES] Can modify/change the graphics and ecover
[YES] Can be added into paid membership websites
[YES] Can put your name on the sales letter
[YES] Can be offered as a bonus
[YES] Can be used to build a list (giveaway)
[YES] Can print/publish offline
[YES] Can convey and sell Personal Use Rights
[YES] Can convey and sell Resale Rights
[YES] Can convey and sell Master Resale Rights
[NO] Can modify/change the main product
[NO] Can be added to free membership websites
[NO] Can convey and sell Private Label Rights