Salespage Snapshot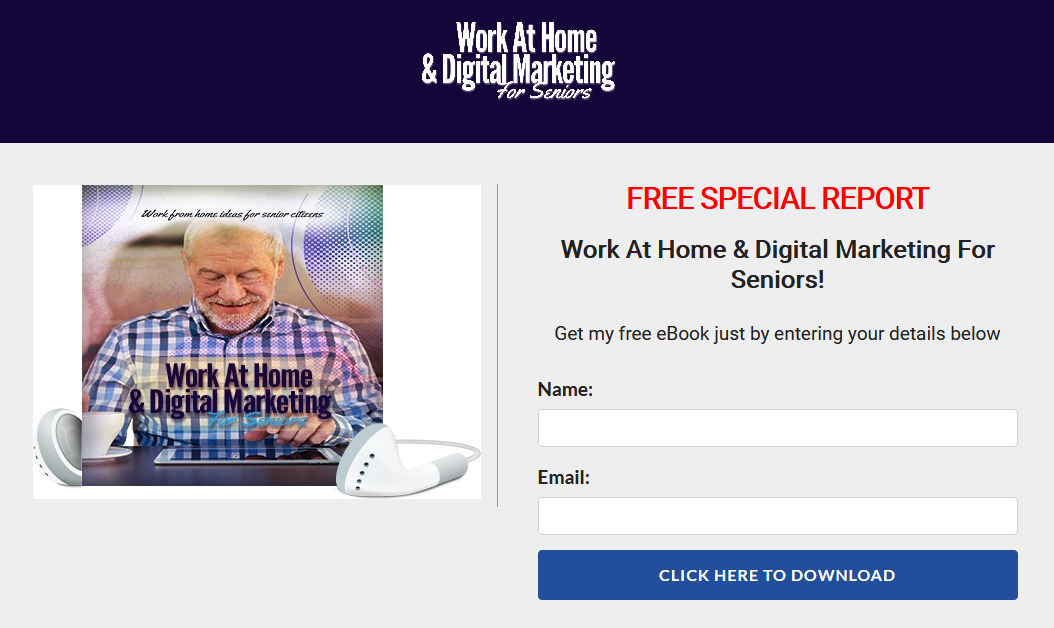 >> Click Here To View Sales Page...
Sample Content Preview
You can put up a blog for absolutely no money. You don't need to spend money or domain name. You don't have to spring for hosting fees. As long as you know how to write and as long as you know how to drive traffic, everything you earn from that blog go straight into your bank account.
Which would you rather have? A hundred fifty thousand dollars to set up a restaurant that has a 1 and 2 chance of failing or a blog that only costs you a few hours of writing time. And can possibly make you thousand of dollars in add revenues, sponsorship and product sales every single month. Which would you rather choose?
The great thing about online businesses is that your primary input is your time. It's not you money. It's not like your stock training where you basically buy stock and you buy low and sell high, or you borrow stocks and sell high only to buy it back again when it crashes and you keep the difference.
It is not as capital intensive ways of making money. You still have to invest though, the main input is your attention and your time. Since most people do have a lot of time, specially senior citizens who have already retired, this should be right up your ally, instead of wasting your time playing bingo or doing stuff online that just basically wastes your time.
You can do something that you're passionate about. Maybe you're doing arts and crafts for your etsy store, maybe you're picking out products in China at Aliexpress or dropshipping. Maybe you are writing a blog based on your long professional experience or your personal opinion.
Whatever the case maybe, as long as you have time you can turn it into cold hard US dollars. How awesome is that?
In the normal business world you need capital to start a business. You have to go to the small business administration and get a loan or you can get a private bank loan. Whatever the case it may be, cash is king. You need capital.
As you probably already know, to make money, you have to have a customer. Whatever it is, you're offering has to offer enough value to them so they would spend their hard earned dollars on what you are selling. Pretty straightforward, this is market economics 101.
Now as you know, if you don't have much buyers in your particular city, town, or municipal area in the united states, you're pretty much out of luck. Unless you are located near in some sort of interstate, or where you have a mail order business, your business market size is restricted to the local population or if you set it up properly, the regional market.
But there are hard limits to how many people you can sell to. This is not the case when you're selling stuff on the Internet. For example, you can set up a dropshipping business where you buy stuff from China and you sell it to people from the United States.
In this case, there may be people from all over the U.S and even Canada, Mexico or elsewhere, buying your stuff. Now if you are selling digital goods, like e-books, software, canned, graphics, you can sell to people all over the world. We're talking about the people from India, Philippines, Mexico, Nebraska, the United Kingdom and all points in between. You have just exploded your market size.
As long as your website is visible to them, they are fair game. You can possibly turn them into paying customers.
This is not the case with a purely local business. If you're not doing any kind of mail order, you're basically stuck with physical traffic.
Everybody on this planet has some knowledge that somebody will pay good money for. I know that seems like a big reign but it's absolutely true. Take the average person. That person may have experiences that can be translated into a story that people may want to hear by. Forget about technical knowledge. Forget about tutorials, online courses or how to programs. I'm just talking about stories.
For example, somebody went through a very rough childhood. Maybe somebody had a rough romantic relationship, people resonate. Because people are emotional. People are looking for others who they can relate. This is how celebrity culture, believe it or not, begins. It's all about interpersonal connection. Because no person is an island. We are social animals.
Other Details
- 1 Ebook (PDF, DOC), 9 Pages
- 1 Audio (MP3)
- 1 Graphic (PNG)
- 1 Squeeze Page (HTML)
- Year Released/Circulated: 2020
- File Size: 4,027 KB
License Details:
You're granted master resell rights, resell rights or to resell with personal use rights.
You may add this product to your PAID membership site
You may giveaway the product as a bonus when people buy through your affiliate link
You may edit the included opt-in / squeeze / landing page
You may giveaway the eBook for Lead Generation purpose
No, you may NOT edit the contents of the eBook
No, this product does NOT include private label rights. You are granted Master Resell Rights only