Salespage Snapshot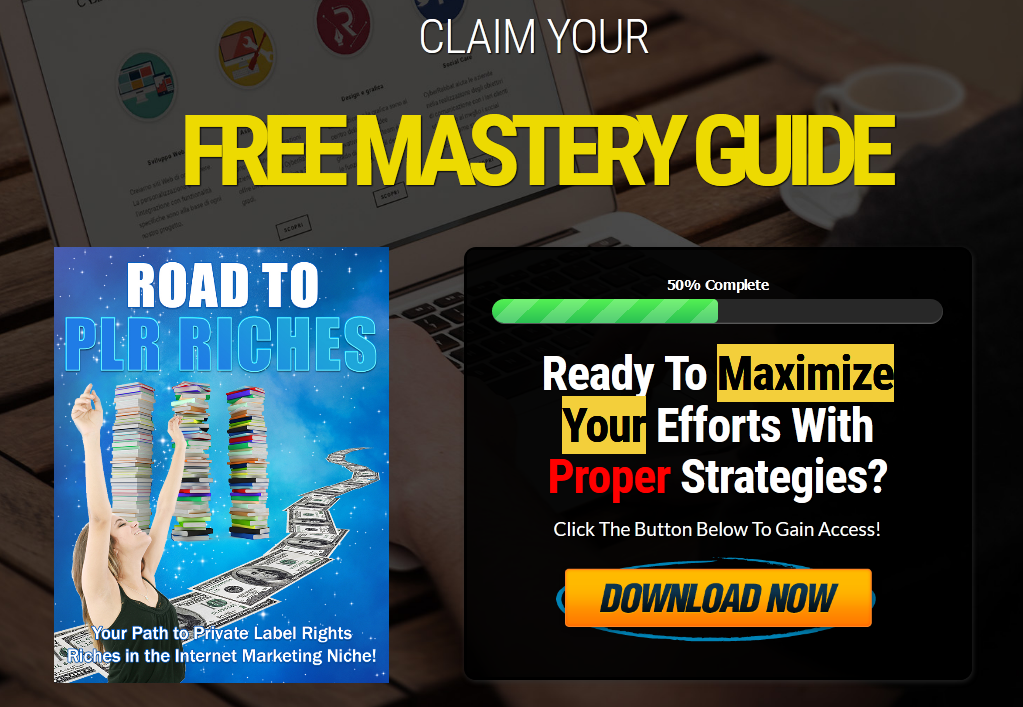 >> Click Here To View Sales Page...
Table of Contents
Introduction to Private Label Rights 5
Everyone Wins with Private Label Rights 7
How to Make Money with Private Label Rights 10
The Pros And Cons 12
Cashing in With Private Label Articles 14
Cashing in With Private Label E-Books 17
Cashing in With Private Label Software 18
Making Maximum Profits From Private Label Products 19
Sample Content Preview
With Private Label Rights, you can simply modify or improve a product if ever it does not fit your taste or needs. In this way, you can both cut back wasteful time by looking for products that are totally worthless or save more money by avoiding to create a whole new product.
However, even if some people contend that it is totally unethical for a person to sell the Private Label Rights for his creations, one cannot simply surmise the fact that engaging into this kind of activity is also beneficial to the seller especially if the product is already nearing the closing stages of its "market life."
This goes to show that people must learn how to give way to any possible changes to any product that might have already lost its income-generating potential. By allowing other people to modify or enhance the features of certain products, the advancement of such products will continue to take place. Hence, the cycle will go on.
Indeed, the basics of Private Label Rights are not just necessary for most of the Internet marketers who wish to earn more income aside from their own products but also for the whole market as well. This is because the whole system of a give and take relationship dwells in the business and that is exactly where income generates its power.
Everyone Wins with Private Label Rights
Would you believe a person if they told you that it was possible to take another person's work, change it anyway you please and call the edited material yours?
What if that person also told you that besides being able to do so, you could actually profit from that work and not be liable for any copyright infringement?
If you haven't heard of Private Label Rights, then most likely you'd think they were pulling your leg. But all the above are true if you are able secure these rights.
But what are Private Label Rights?
To understand why Private Label Rights are so special, you need to know about resell and master resell first.
Resell rights are simply permission from the owner of a work (a book, for example) to allow you to take the said material and distribute it for your own profit.
Master resell rights take it a step further and allow you to sell the resell rights to the work. The reason why it is called master resell rights is because it covers a large set of permissible actions to the person who acquires those rights.
Experts would tell you that to get the most of your purchasing of master resell rights, the following list of actions should allow you to:
– Give the material away unaltered
– Combine the material with others
– Give the material away as a bonus item
– Use the material a content for websites
– Divide the product into separate articles
– Put the rights for the material or the material itself up for auction
– Provide the material as content for paid membership sites
– Sell resell rights for the material
– Change or alter the material
Buying the whole set of these rights are great but it can cost you. But there is a way to get almost all of these actions and not have to pay as much for master resell rights IF you acquire just the right to change or alter the material, which is exactly what Private Label Rights are.
With these set of rights, you are given permission to change another person's work. By altering the material, you have made the work your own which then allows you to profit from the material anyway you intend to.
Let's say you were able to acquire Private Label Rights for a particular E-Book. What can you do?
For starters, you can break up the book into separate chapters and then sell these as articles. On the other hand, if you were able to acquire Private Label Rights for a set of articles, you could combine them and package it as a book, which you then can sell.
You can change the material's content by adding or removing details. You can also add pictures or illustrations as well as other media like sound or video clips.
All of these actions are possible but the best part about Private Label Rights is that you are not obligated to mention the original author (or pay them any royalties) for the changes you have done to his or her material. You can claim the material as yours by putting your name as the author of the material.
With these changes, the ways on capitalizing on them are many.
Other Details
- 1 Ebook (PDF, DOC), 21 Pages
- 1 Squeeze Page (HTML)
- 2 Ecovers (PSD, PNG)
- Year Released/Circulated: 2022
- File Size: 159,609 KB
License Details:
[YES] Can be sold
[YES] Can offer Resell Rights
[YES] Can offer Master Resell Rights
[YES] Can resell Private Label Rights
[YES] Can be edited
[YES] Can put your name as the author
[YES] Can be broken down into articles
[YES] Can be used as web or e-zine content
[YES] Can be added into membership sites
[YES] Can be sold in any format
[YES] Can be packaged
[YES] Can be offered as a bonus
[YES] Can be sold on auction sites
[YES] Can be published offline
[YES] Can be given away (in any format)