Salespage Snapshot: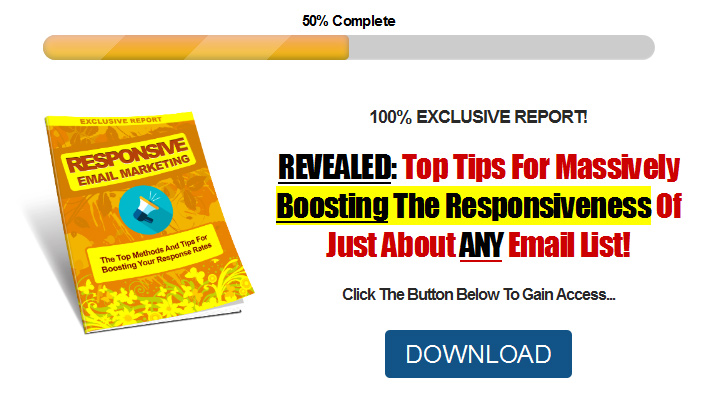 >>> Click Here To View Full Sales Page…
Sample Content Preview
To increase the website's or webpage's prominence within the search results, some methods are advised by SEO experts. Cross linking between pages of the same website while providing more links to most important pages may improve visibility. Specifying keywords frequently searched relevant to a wider variety of search queries will increase ranking.
The site should also be updated in its contents to keep search engines crawling back frequently. Adding relevant keywords, URL normalization and meta tags can help make sure increase the page's popularity score.
With this challenge, building high visibility, first page organic search ranking on Google is a must for every website or webpage. This would mean increased inquiry, sales and profitability, and of course, visibility across the worldwide web.
Converting Subscribers Into Buyers (And Fans)
It's simply leveraged communication with a growing group of subscribers so that you can increase your sales. And what we want to do is optimize your content and marketing efforts towards gaining new subscribers and then nurturing those subscribers into repeat customers. We are going to turn visitors into subscribers and take those subscribers down a journey to become buyers.
Let's start with your visitors. They are going to be coming to your blog posts and seeing your great content and hopefully, optimizing to receive your free gift and visit some kind of a thank you page. Then, they will become a subscriber.
Other visitors, will of course come to some kind of landing page that you have created where you will give away a report, a guide or some kind of a webinar registration.
Once these visitors opt in and visit your thank you page, they'll also become a subscriber. That's when your email list marketing really takes over.
They'll start receiving follow-up messages from you that direct them to specific content or offers that you may happen to have.
Over the series of a couple of days, or a couple of weeks, you will continue to communicate with these new subscribers in the hopes and in the targeted focus of turning them into customers by making sure you offer them something amazing that turns them into a buyer.
Now companies of all types and sizes can benefit from this email list building plan. If you are a business-to-business kind of company, this is going to help you get more clients. If you are business-to-consumer, this is going to help you sell more of your products. And whether you have been business for decades or you are just starting out, this is the kind of plan that can give you that extra boost that you are looking for.
Of course, email list building isn't the only type of marketing you should be doing. It's a key part of your overall marketing plan which includes social media, video, content marketing such as blogging, videos and webinars and of course, paid media traffic.
However, email list building should be your number one priority and all those roads should lead to your list because to be honest, all other marketing tactics can disappear in a flash, but your list and the relationship you build with your subscribers becomes your largest marketing asset and it's something that you can absolutely control.
Importance of List Building
Now most businesses, of course, have some kind of follow-up sequence but they usually only do it for a few days, maybe a few weeks if they are lucky.
It's a need to maintain a consistent follow-up process.
If there is no follow up, it will lead leaving a ton of money on the table and a ton of customers out in the wind.
Essential List Building Guide
1. What do you want out of your list?
2. Who are the audience you're going to serve?
3. What are the benefits?
4. What's the curriculum?
Number one thing is what's in it in for you? Obviously, you're going to want to have a few results otherwise it's not going to be worth your >me and effort. The most obvious answer most people tell at first is they want to sell more of their primary product. What kind of income do you want to generate over the next 90 days and over the next year from the product that you're going to sell?
Working backwards from there makes it a little bit easier to know what you're targeting for your list growth. How much time are you spending right now in your business and how much more free time would you look to have?
If your company has multiple things you'd like to focus on, how big of a percentage of time does this particular product take up that you're going to be able to reduce because you're having a more leveraged system using your autoresponder system and your broadcast?
Then there are some other intangible goals that you might want to think about too. Such as, are you trying to boost your credibility? Are you trying to become more visible in your audience? Are you trying to become better known through PR and going on TV or having speaking engagements happen? Or is one of your primary goals to get more affiliates to help you grow your business?
Whatever your goals happen to be, make sure that you answer these before you go forward with the rest of your plan. As you consider what your goals are, every step you take should be matching these particular goals. Next up to think about is your audience.
Who is your ideal customer? People outside that ideal audience will show up as well, but the more passionate you can be about the singular group that you want help out the more energized that initial group of customers is going to be. What we want to do is look at some of the demographics and the psychographics of that ideal audience. Be very clear about these. Be as specific as possible with these types of characteristics. How old is your ideal audience member? What gender do they identify with? What's their family background? Do they have kids? Do they not have kids? Are they married, are they not married? If they have kids, are their kid teenagers, toddlers? Are they adult kids that are out of the home? If they're married or they're not married, are they divorced or they've been married? Finally, what's their employment status? Do they currently have a job? Are they looking to move up to another level. Are they looking to strike out on their own and start a business? All of these elements of demographics can do a great job of helping you paint a picture of what your ideal audience member is thinking about. What are the benefits and results that your ideal audience members really want to have? Think about it this way: Your goals were all about what's in it for you, right? Then you determined who you're going to serve. Now you want to think about what's in it for them. What's that transformation that they're going to want to have? How can you take them from where they are now to where they want to go? That's what you're going to be able to offer with your products and services, and your email marketing campaign is going to support that. Think about that big benefit that you have with your products and services as well as the secondary benefits.
Curriculum should always be looking towards the level two of your products or service, in other words, some kind of gourmet loaf. Even if you only have one product or service right now, you should always be thinking what's going to be that next thing that your customers are going to want from you. You may not know the answer to that question right now, but you should always be thinking about it because if you only have one product or service you're always going to be chasing new leads instead of serving your ideal audience members in more and more profitable ways.
Other Details
- 1 Ebook (PDF), 13 Pages
- 3 Graphics (JPG, PNG)
- 1 Squeeze Page (HTML)
- Twitter Tweets, Cheat Sheet, Email Series, Download Page, Affiliate Products
- Year Released/Circulated: 2016
- File Size: 16,325 KB
License Details:
1.You CANNOT put your name or pen name on the product as the creator.
2.You CANNOT edit the contents of the product in any way
3.You CANNOT change the title and sub-title of the product.
4.You can sell the product (Report) in PDF format. $7.00.
5.You are granted the master resell rights, resell rights or to resell with personal use rights. Nothing else.
6.You CANNOT offer private label rights to this product. You are granted only the Master Resell Rights.
7. You can add the product into a membership site (paid only) .
8. You can add the product into your product bundle or package and sell for a higher face value.
9. You can offer the Basic Resell Rights to the PDF Report.
10. You can produce audio and/or video content from the materials found in this product.
11. You CAN give the product away for FREE, in exchange for an optin or lead.
12.You CAN offer the product as a bonus to another product you are selling. Or as a bonus when people purchase through your affiliate link.
13. You CANNOT sell the product on auction sites such as eBay.com.
14. You CANNOT use sell product in a dime sale event, under any circumstances or situations at all.
15. You CANNOT sell this product as a WSO, under any circumstances or situations at all.