Salespage Snapshot: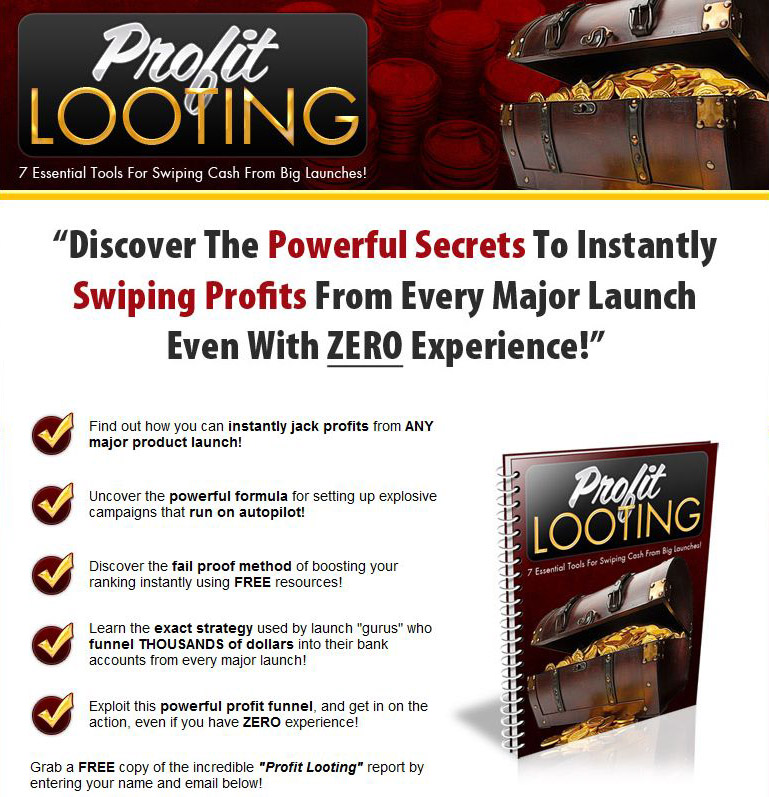 >>> Click Here To View Full Sales Page…
Table of Contents
Getting Started ….. 4
Essential Tool #2: Keyword Driven Domain ………. 8
Essential Tool #4: Quality Information That Encourages Action . 14
Essential Tool #5: Secure Web 2.0 Properties …. 17
Essential Tool #6: Killer Bonus Offer …… 21
Essential Tool #7: Mailing List …. 23
Sample Content Preview
You want to create optimized web pages that all link back to your main website, or in the event you don't have a website of your own, create one main hub and have all additional feeder sites point to your main "money page".
The key to effectively using Web 2.0 properties is to boost your ranking within the search engines through keyword-optimized content. Since these Web 2.0 properties are considered authority sites, you'll gain immediate backlinks and "SEO juice" just by creating quality pages within these free community sites.
The higher you rank in Google on launch day, the more money you'll make from direct commissions – it's as simple as that!
You only need a handful of original, high quality articles focusing on the product or in the event you don't have enough information about the product, you can simply create articles around the subject matter.
For example: When I was promoting a training course on website flipping, instead of writing about the product that I hadn't yet evaluated, I hired a freelancer to write 10 articles focusing on new website flippers.
This way, I could begin submitting content immediately to gain positioning within the search engines. As I later evaluated the product, I adjusted the content to better fit (and promote) the niche market. In many cases, you can leave your content as is, and just add your affiliate link to the page when it gets closer to launch day. Make sure you check out the affiliate program terms, so that you can identify whether you are credited for all future sales immediately (by a cookie set with each referred visit), or whether you are only credited for sales that take place within a specific time frame.
You also want to know whether the affiliate program is set up to credit the first referral, or whether another affiliate can override your referral in the event a potential customer who has clicked on your affiliate link later clicks on another.
It's important that you are credited for all of your promotional work, and the majority of merchants will reward the "first referral" with the credit of the sale but make sure you verify this before setting up your campaigns.
You might have come across a website where the affiliate instructed you to remove your cookies and clear your cache before clicking on their link.
They do this so that in the event you were originally referred by another affiliate, that affiliate link is wiped out from your machine. The only time this method should be used is in the event that you are offering a bonus to potential customers, and you want to make sure that they purchase through your affiliate link, otherwise play fair… If another affiliate has worked hard to secure a referral, don't swipe it from them!
Places to Find Freelancers to help you build your content economically:
http://www.eLance.com
http://www.Fiverr.com
http://www.Guru.com
http://www.oDesk.com (recommended)
Essential Tool #6: Killer Bonus Offer
Are you looking to stand out from other affiliates promoting the same launch? You need a hot, irresistible bonus offer that will motivate them to purchase through your affiliate link!
Bonus offers need to tie in directly with what is being offered. They need to be relevant, but more importantly, they need to extend the value of the purchase.
For example, your bonus offers should serve as auxiliary components to the main product. If you were promoting BloggingToTheBank.com (a fictitious example), you could offer bonus items that included WordPress themes, WordPress video tutorials, or maybe content packs that new bloggers could use to jumpstart their websites.
Analyze the product you are promoting, and determine what is missing or lacking in the main product. Then, create your bonus product around that unfilled need or demand.
When creating your bonus product, you don't have to develop it yourself. You can minimize costs by using high quality private label content, or other types of content that allows for distribution.
You can then create compilations from existing material, or develop extensive bundles, collections, and packages that fit with the product you are promoting.
Here are a few private label developer sites that I strongly recommend:
http://www.surefirewealth.com
http://www.PLRpaycheck.com
http://webbusinessplr.com
Essential Tool #7: Mailing List
You now have the basics and understand the importance of a keyword driven domain name, Web 2.0 properties, an optimized website, and a killer bonus. To tie it all together, the final step is to set up an autoresponder system so that you can capture leads and follow up with potential customers.
Building a list using squeeze pages and incentive offers will ultimately make your job as an affiliate much easier. You will be able to get your message out to an instant audience of confirmed subscribers, and will be able to minimize your workload when promoting future offers!
List building is all about connecting with your target audience by offering them high quality information in exchange for their confirmed email opt-in. You simply set up a targeted squeeze page that illustrates the benefits of joining your list, produce an irresistible incentive offer, and convert those leads into sales.
Email marketers collect leads by using a combination of squeeze pages and opt-in forms. These forms are generated by your autoresponder provider and are embedded into the HTML code of your squeeze page template or the easy Awesome Slider plugin.
Each time a visitor to your squeeze page enters in their name and email address, they are added to your mailing list database, and become an active subscriber of your newsletter.
List building helps facilitate the process of converting subscribers into active customers, since once your prospect has been added to our mailing list; you are able to develop a relationship with them. This relationship will encourage sales, as well as repeat sales. This will make up the largest majority of your email marketing income! When it comes to setting up a mailing list, you will want a professional autoresponder account. An autoresponder simply collects the information from every lead that enters in their name and email address, storing it in an online database that you can access through your autoresponder administration center.
Autoresponders also deliver content automatically, allowing you to set-up pre-loaded campaigns, that will deliver content based on specific time frames or dates. This kind of system allows for complete automation, so you can build it once and let it run on autopilot!
There are many different autoresponder providers to choose from, including:
Aweber
http://www.Aweber.com
Get Response
http://www.GetResponse.com
iContact
http://www.iContact.com
Once you have created your autoresponder account, you will be able to generate "opt in code" which is then installed on a squeeze page. The opt-in code is a form that asks visitors to enter in their name and email address and when entered, it triggers your autoresponder account to send out a confirmation email.
A potential lead clicks on the confirmation email, verifying their request to be "added" to your list and once clicked; they become an active and verified subscriber!
Your squeeze page is where the magic happens. It is where visitors are converted into subscribers – giving you the opportunity to transform subscribers into customers and repeat buyers. This is where you are able to grow your business, your brand, and your authority in every niche market you choose, it is the springboard to every product launch, and ultimately, the center point of your entire online business.
The building of targeted mailing lists is such an integral part to the success of your online business; your squeeze page will serve as the entry point of your sales funnel. Therefore, you need to push them through the doorway into your backend system.
Your incentive offer is the primary 'pull' that will motivate visitors into giving up their name and email address in exchange for access to your special offer, however, your squeeze page needs to be designed to showcase and highlight the benefits of being a subscriber. To begin with, your squeeze page needs to be clean and free of clutter. You want visitors to focus on filling out the opt-in form generated by your autoresponder account. This means that you would need to take a very different approach to constructing your squeeze page, than in constructing a traditional sales page.
Other Details
- 1 Ebook (PDF, DOC), 29 Pages
- 7 Part Autoresponder Email Messages (TXT)
- 1 Squeeze Page (HTML, PSD)
- File Size: 18,893 KB