Salespage Snapshot: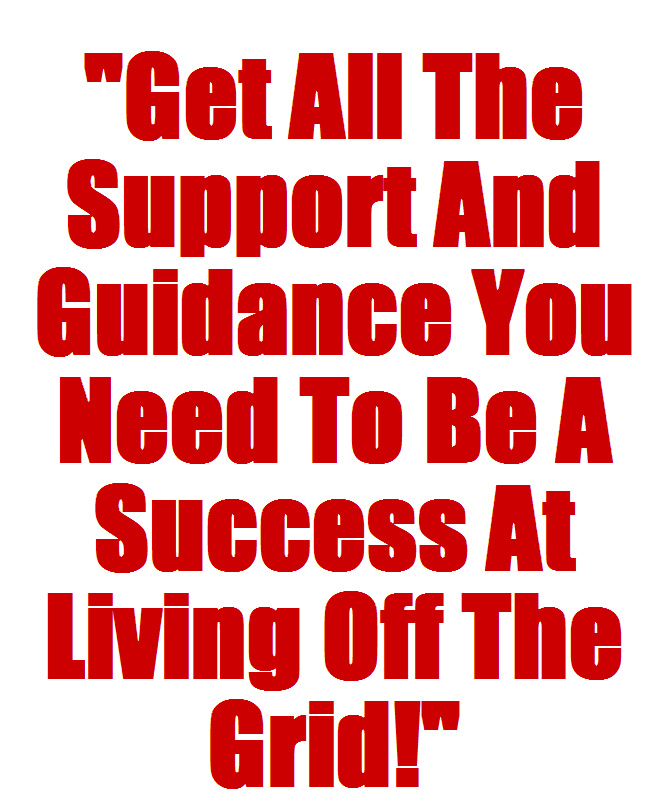 >>> Click Here To View Full Sales Page…
Table of Contents
Foreword
Chapter 1:
Living Off the Grid Basics
Chapter 2:
Having the Right Mindset
Chapter 3:
Finding the Right Place to Live
Chapter 4:
Solar Energy
Chapter 5:
Wind Energy
Chapter 6:
Water Collection Systems
Chapter 7:
Waste Disposal
Chapter 8:
Food Sources
Chapter 9:
What to Avoid
Chapter 10:
The Benefits of Living off The Grid
Sample Content Preview
Chapter 3:
Finding the Right Place to Live
Living off the grid means you build a home in a place where you would not depend on the utilities available in your community. Instead, the off-grid homes use different mechanisms to become independent. Some persons use the phrase "off the grid" when pertaining to living away from the governmental organizations. But, in any case, the initial step to take is to find a location for a house that has the ability to sustain itself with no reliance on external assistance.
Finding the right place to live if you choose to live off the grid may not be an easy thing to do. But, you can get a lot of help from following these steps:
1. Find a location that is situated far from the major cities. Trying to live off the grid inside a busy city is impossible. So try to find a place where you can truly feel that everything will be easy.
2. Look for a land that is huge and sufficient for your needs. When you require a big deal of firewood, ensure that you have a wide land where you can get what you need. When it comes to farming, you can grow a big garden or if maintaining farm animals is a part of your whole plan, make sure that you have purchased enough territory for it.
3. You can shop for a residential property which comes with some pieces of the important water equipment you require to live off the grid. It means that you have to search for a property with a well that is in good condition. If you will be able to find a house with installed septic system, you are a one step closer to achieve comfortable off-grid lifestyle as well.
4. Look for the property with independent source of power. For example, you may search for a house with wind, solar, or geothermal system that is already installed. Instead, when you find a certain location where building a house with good south front exposure to install your solar power system, you can integrate power support while time goes on.
5. Select a final location with food sources & emergency services inside an accessible space, especially when you're not planning to grow ample supply of food to be fully independent on your own property. Solitude and disconnection are commonly preferred by most people who choose to live off the grid but safety must be a concern as well.
To find the right place where you can truly live off the grid, you should be careful and practical in choosing. Follow these tips to avoid difficulties in selecting the best place to stay to have a comfortable off-grid lifestyle.
Chapter 4: Solar Energy
Solar energy is among the most desirable and ecologically sound sources of electricity today. This form of power has been known and used by people for the past several years. It is used by plant, microbial & animal life as the basic supply of energy.
Fossil fuels, the recognized main source of energy in today's generation, are created from animals and plants that existed in the world a long time ago. Only today is when humans were able to capture solar power to make it available anytime whether day or night.
People who choose to live off the grid should consider the use of solar energy instead of the fossil fuels. Solar power does not emit carbon dioxide and other forms of dangerous toxins that threaten the environment. Likewise, solar energy is obtained and gathered by almost each single type of life.
Solar power has been considered as a highly essential alternative source of power that can help people in taking care of the environment. It could also help in cutting down people's dependence on the effective but harmful source of power – fossil fuels. Most people think that solar energy is expensive and they are definitely wrong. It won't cause you more if you will choose to live off the grid just like what other homeowners do.
If your house will be supplied with energy by a solar panel system, it may cost you over $30,000. But, the cost will definitely go down due to some factors such as tax credits, grants and rebates that will pull down the price of solar panel system installation by thirty percent or more.
Depending on your needs, you can choose between the sizes available when it comes to solar panel systems. To make sure that your budget will just be enough to meet your needs; you can opt to a smaller solar power system. Just make sure that the energy it can produce will just be enough for your household energy needs. It will cost you less while it helps in reducing your current electric bill. Besides, this will certainly make your house more environmentally sound.
As of now, fossil fuels are used in generating electricity and it is the practice in most countries all over the world. Hence, minimizing your use of electrical energy from an area power firm by fifty percent is actually a very crucial action to be taken towards establishing a sustainable energy grid.
Chapter 5: Wind Energy
Wind energy is among the most well-known sources of alternative energy in the present years. This is also known as the fastest growing power source within the industry. More people realized the major benefits of applying this form of energy and that is why the installation of wind turbines increased significantly in the previous few years.
With this form of renewable power source, the wind that blows freely will turn the wind turbines which are positioned strategically that will produce electricity. If the wind speeds are stronger, the wind turbines would produce greater power. Inside of those areas that may produce powerful wind speeds, choosing to use this kind of energy as the alternative source of energy to supply power to homes and businesses will be the smart option.
Since the time when people became aware of the negative effects of fossil fuels to the environment, the need for alternative energy sources have increased. Wind and solar power are considered as the most commonly used energy sources considering that they are both renewable and won't cause danger to the environment. Both of these sources of renewable energy have the potential to be the primary source of power which can replace the fossil fuels eventually.
Other Details
- 1 Ebook (PDF), 29 Pages
- 1 Salespage (HTML)
- 1 Ecover (PNG)
- Year Released/Circulated: 2016
- File Size: 1,373 KB
License Details:
[YES] Can be used for your personal use
[YES] Can be given away
[YES] Can be sold
[YES] Can be packaged with other products
[YES] Can be offered as a bonus with other things you sell
[YES] Can be added to paid or free membership sites
[YES] Can be offered through auction sites
[YES] Can sell with Resale Rights
[YES] Can sell with Master Resale Rights
[NO] Can sell with Private Label Rights
[NO] Ebook can be modified in any way