Salespage Snapshot: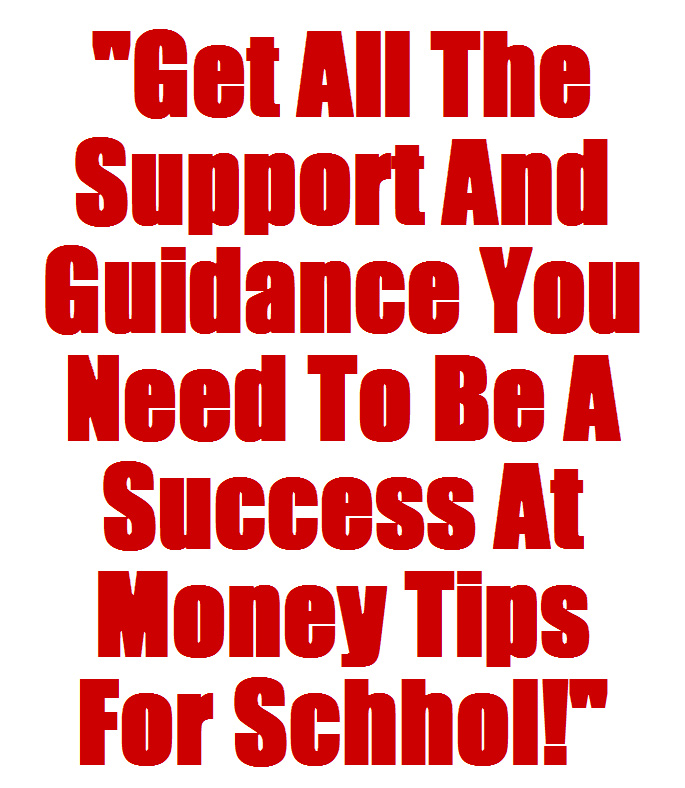 >>> Click Here To View Full Sales Page…
Table of Contents
Foreword
Chapter 1:
Why Managing Finance is Important for Students
Chapter 2:
How to Plan Your Spending Smartly?
Chapter 3:
Creative Ideas to Cut Down on Expenses
Chapter 4:
Keep Credit Card or Debit Card Away
Chapter 5:
Allocate Some Saving for Emergency Use
Chapter 6:
Track Your Spending on a Diary/Spreadsheet
Chapter 7:
Making Some Extra Cash Online
Chapter 8:
Opt for Part Time Job After Classes
Chapter 9:
Buying What You Need, Not What You Want
Chapter 10:
Saving Money Through Student Discounts
Sample Content Preview
Chapter 3: Creative Ideas to Cut Down on Expenses
Synopsis
Cutting down expenses is not simple for some. However, this is essential particularly for those who don't want to end up having no budget for the coming weeks. The process of cutting down expenses can be done by considering some creative ideas, which are perfect for anyone no matter what college or university they are into and how much money they have.
There are several ideas you can consider for cutting down your expenses while studying. With these, you can guarantee that you will be able to enjoy savings. Below are some of the creative ideas you may take for consideration:
Planning your budget can actually help you cut down your expenses. This does not only let you list down your weekly or daily expenses, but also you will be able to monitor if there are some things you can reduce
Creative Ideas for Cutting Down Your Expenses While Studying
If you don't know how to plan your budget, there's a great way for you to make one. First and foremost, you should know your budget. Then, list down your daily expenses. Limiting yourself with a particular expense daily is a good idea. It is because this will also limit you from buying things that you will not every day. Once you have planned your budget, you can save a huge amount of money.
Purchase Only What You Need
Purchasing only what you require is also a good idea to cut down expenses. When purchasing, determine if it is a need or want. Once you have determined that it is a want, disregard it. Buy only what you really need because this can reduce your cost.
Shop for Textbooks Smartly
Textbooks are really important for your studies. However, when cutting down your expenses, it does not mean that you don't need to buy textbooks. You can buy your needed textbooks. But, seek for various bookstores that will give you discounts or cheaper deals for your required textbooks. With this, you will be able to reduce your expenses as you will get cheap textbooks with the same quality as expensive ones.
Take Advantage of Discounts
If you are a student, there's also a great chance to enjoy discounts. There are stores or shops that can provide you discounts. Even some stores offer 10% discounts or below, it is still a big thing especially if you want to save money. If you are not fond of local shopping, there are also websites that can offer you discounts. The only thing you should is to search for them on Google. If you don't know which is reliable or not, there are websites that can help you find such discounts.
Be Smart with Your Transportation Costs
When it comes to transportation, you don't have to buy a car or a particular vehicle for your daily transportation. But, if your parents gave you one, then you may use it sometimes. Gas can be costly. However, you always avail discounts if there are available ones. If you have bike, you can use this instead of driving a car. Through this, you will not just avoid gas expense, but also you will be able to get rid of traffic. If you are living near your campus, walking can be a good idea. This can be also a good form of exercising.
Cook Foods or Buy Cheap Ones
Buying foods from restaurants may sometimes increase your expense which might let you spend more than what you have budgeted. So, if possible, cook foods or purchase cheap ones. This will help you save money while eating healthy foods. Cooking foods at your dorm or in any place you're staying can also let you practice your cooking skills.
There are other things you can try for cutting down your expenses. If you want to be successful with what you aim, then take this seriously and stick with your planned budget or expenses as this can make a difference.
Chapter 4: Keep Credit Card or Debit Card Away
Synopsis
For majority of college students, acquiring their first credit card is a passage's rite. This is the first step in making your credit. This also lets you build your financial independence. But, unknown to almost all students, when it comes to their opportunities in the future, creating a positive credit history is very important like a strong GPA. However, students still need to learn to keep credit card or debit card away if they don't want to end up paying a huge amount of money after or before graduation.
There's a huge difference between acquiring a credit card and applying for each credit card offer, which is made available for every student. If you are a student, you probably considered student loans. Therefore, do not be tempted by each free T-shirt offer you see.
How to Keep Away from Credit Card or Debit Card
It is because you will find yourself having more debts if you will make the most of your credit card. One of the basic principles of managing money is to avoid spending cash more than what you can afford. If you have some credit cards, this becomes easy to get into a huge amount of debt, which you will have a hard time to pay off.
There are some tips you may consider to keep away from credit card or debit card. One of these tips is to buy your needed items with your cash. If you still have cash on your wallet or pocket, use it instead of your credit card. This will help you avoid using your credit card. But, this does not mean that you should not use credit cards. You can always use them, but do not abuse them. Abusing credit cards or debit cards can be a total catastrophe particularly to those who always purchase things using these.
Another thing you may consider to avoid credit card is by avoiding places where you will be tempted to buy things that are needed for your studies. When covering expenses for your studies, do not make use of credit cards or debit cards always. If you can pay it with cash or loan, then consider it as your option. Though having a credit card can help you build your credit history in the future, but once you have failed to pay your debt, this may ruin your credit history and might hurt your credit score in the process.
Before applying for a credit card, knowing or understanding it is also important. This will help you consider avoid the things that you should or not do to get rid of any inconvenience.
Other Details
- 1 Ebook (PDF), 32 Pages
- 1 Salespage (HTML)
- 1 Ecover (PNG)
- Year Released/Circulated: 2016
- File Size: 1,250 KB
License Details:
[YES] Can be used for your personal use
[YES] Can be given away
[YES] Can be sold
[YES] Can be packaged with other products
[YES] Can be offered as a bonus with other things you sell
[YES] Can be added to paid or free membership sites
[YES] Can be offered through auction sites
[YES] Can sell with Resale Rights
[YES] Can sell with Master Resale Rights
[NO] Can sell with Private Label Rights
[NO] Ebook can be modified in any way