Salespage Snapshot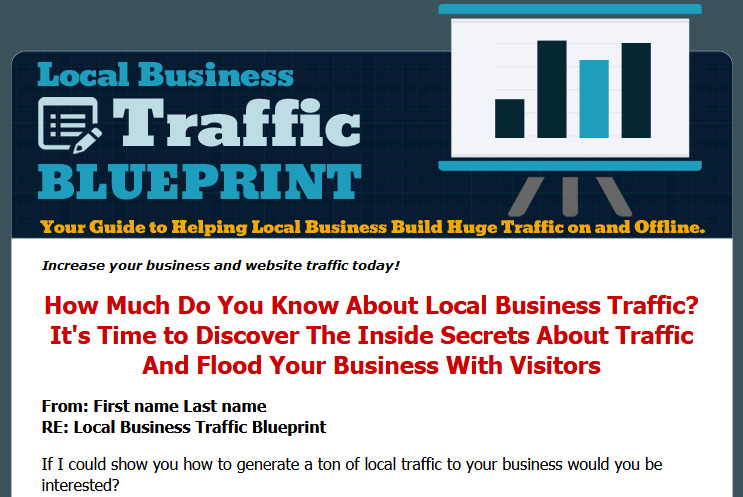 >> Click Here To View Sales Page...
Table of Contents
Why Do You need to Integrate Online and Offline Marketing? 4
The Great Chasm between Online and Offline Marketing . 5
The 4 C's. 6
Ensure that the Campaign has flourished on Social Media 8
The various Online and Offline Marketing Tools that can be used to Generate Traffic 9
Offline Advertising of the Website… 10
Public Relations 12
Sponsorship… 13
Physical Reminders and Direct Mails… 14
Exhibitions 15
Packaging and Labelling… 16
The Individuality of the Brand.. 17
Word of Mouth . 18
Merchandising… 19
The Different Online Communication tools that can be used to Generate Traffic… 20
Affiliate Networks 21
Banner Advertising … 24
Email Marketing … 27
Viral Marketing. 29
Conclusion 33
Sample Content Preview
What is the lesson that you brand can learn from this? Well, this simply shows that it is vital for businesses to concentrate on one chief piece of communication that disseminate from there. It is imperative that both the offline and online marketing efforts are linked to one another in a seamless manner in order for the campaign to be successful and not confusing to the end consumer. Experts are of the opinion that for brands to get the message across and increase the overall brand awareness, then it is absolutely necessary to make use of every medium that is available to the consumer on a day to day basis. It is imperative that the brand is present on multiple touch points. Therefore you need to make sure that you have struck a balance between your offline and online marketing activities. Ensure that the Campaign has flourished on Social Media Thanks to social media, business brands now have the opportunity to interact with their potential customers and followers soon after the campaign has been launched. This offers an avenue for instantaneous feedback. Most of these interactions demand responses that are real time and immediate, therefore it would be prudent to come up with a style that will guide your campaign; a campaign that will allow you to refer to it when you are interacting with the online users. The style guide of your brand can encompass items such as tone, key phrases, specific word usage, voice and images that are appropriate and sanctioned for that particular campaign.
The various Online and Offline Marketing Tools that can be used to Generate Traffic
There are many tools that are at the disposal of businesses today in order to generate traffic. In the last few years alone the internet has grown in popularity in terms of marketing and has resulted in the opening up of numerous opportunities for many marketers. With the internet, your business can exploit a number of different areas such as branding advertising, public relations, sales, and online retail store and customer service. Basically the opportunity that is available is tremendous. Also if your business is able to utilize these opportunities properly then it stands to make significant profits from it. However, as it has been mentioned, you need to be able to make the distinction and integration between online and offline marketing. The medium selected for the marketing campaign should be selected based on the characteristics of the products or service that is being marketed. The internet in itself is a very strong tool for marketing but it also has its limitations. The internet can be employed to enforce direct sales, interaction, direct one on one contact, cost saving, great deal of information can be presents and it is time saving. However, the internet has its limitation in the sense that it has a very low targeting capacity, it is limited in creativity, and it is dependent on both online and offline support. Additionally, it is often a challenge to ensure that your site is found on the internet hence this is a limitation as a marketing tool. Therefore, it is important to make sure that both online and offline marketing methods are used.
Offline Advertising of the Website
For many businesses today, a great deal of the offline advertising for their online presence is usually done just as a supplementary function as opposed to being the main function. More often than not these offline marketing efforts are done as an addition to the tools that are already being performed such as newspaper, outdoor, print, or TV advertisement that are usually performed intentionally. However, if you are genuinely serious about generating traffic for your local business then you may need to consider making use of more than one web address. Here, you can make use of print advertising that is capable of presenting an internet value plan as a component of the main advertising campaign. By doing this, any consumer that is genuinely fascinated by you products as advertised on print media then they can directly refer to the advertisement by accessing the website's URL that has been offered on the print media. This can also double up as an evaluation tool to measure the effectiveness of the advertisement. If the chief purpose is to get a hold of the email addresses then ensure that you make use of the URL to keep track of the campaign. By advertising the web address offline, you have the advantage of offering webpage addresses that are specifically related to the promotion that is being conducted offline. This also applies to the sub-domains or even providing domains that are completely different for any given marketing campaign. For instance, a convenience store would make use of :
Sub-domain: www.thecompanyname.com
Domain: www.campaignname.com
It is worth noting that offline advertising on its own has a very broad scope. Therefore you, as the e-retailer, need to include the web address of your online presence on your other campaigns not only on radio, press ads, and TV but also on stationery, brochures, and the packaging and labelling of variety of products. The importance of doing this is that it will ensure that you generate traffic to your online presence and also ensure that your offline marketing is also advertised.
Public Relations
If you are looking to generate traffic for your local business then you need to make use of PR; it can be a very powerful as well as a low cost tool for communication. If you can effectively make use of PR to control events such as the launching of sites and products, then this can ensure that there is a significant amount of traffic that is generated to your site. Public relations can encompass a number of activities such as press conferences and press releases which have a tendency of resulting in positive press coverage that can help your business in generating traffic. PR is a good tool for developing the profile of your brand's website and online presence. It can raise the awareness among the public concerning your brand image in general. You can make use of PR to focus on a niche market such as magazines which is often very particular in terms of its clientele. Also, there are a number of new methods of public relation communication tools that can be applied in offline marketing that are geared towards driving traffic to a given website. These can include options for receiving mentions on a particular article of news that is online based. When you take your brand online, you should endeavour to make it so interesting that journalists and bloggers are attracted to it and will feel a need to write something positive about it. Through such public relations methods, it is possible for your brand to make a direct connection to the target audience through the use of the company's website. Through PR it is possible to amend the information on your brand's website in a short span of time which will result in having a better image for the company and the business environment in general.
Other Details
- 6 Articles (TXT)
- 1 Ebook (PDF), 33 Pages
- 12 Graphics (JPG, PNG)
- 1 Salespage (HTML)
- 1 Squeeze Page (HTML)
- Promotional Ad Material (Emails)
- Year Released/Circulated: 2017
- File Size: 2,166 KB
License Details:
[YES] Can be sold
[YES] Can be used for personal use
[YES] Can be packaged with other products
[YES] Can modify/change the sales letter
[YES] Can be added into paid membership websites
[YES] Can put your name on the sales letter
[YES] Can be offered as a bonus
[YES] Can be used to build a list
[YES] Can print/publish offline
[YES] Can be given away for free
[YES] Can convey and sell Personal Use Rights
[YES] Can convey and sell Resale Rights
[YES] Can convey and sell Master Resale Rights
[NO] Can modify/change the main product
[NO] Can modify/change the graphics and ecover
[NO] Can be added to free membership websites
[NO] Can convey and sell Private Label Rights