Salespage Snapshot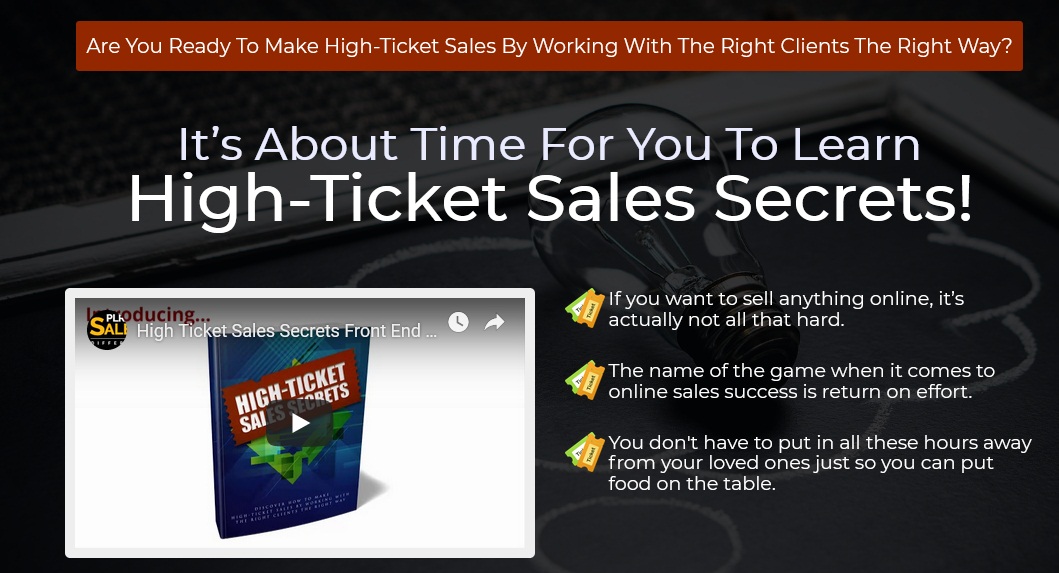 >> Click Here To View Sales Page...
Sample Content Preview
Step #2: Develop a high value brand in your target niche
Developing a high value brand takes quite a bit of work and time. You have to put out a tremendous amount of content and check the actual behavior of people interacting with your content.
Do they click through deeper and deeper into the guts of your website? Or do they just click through a piece of content and then they bounce right back out?
To develop a high value brand, you must first focus on your winners. These are pieces of content that attract a lot of traffic from the internet. These are pieces of content that push people deeper and deeper into your site. Here's the secret: To build a high value brand, you have to focus on content that engages your target audience members.
It's very tempting to think that this is just a matter of popularity. When you look at your statistics, whether it is Google Analytics or StatCounter, it's tempting to just go with the pages that get a lot of traffic.
But you have to dig deeper than that. You have to look at where people go.
Are people going to content that speak to the needs of high-ticket sales customers? Or are people just getting information, drilling deep into your site for more basic information, and then leaving? It should be obvious to you which you should focus on.
Do not just replicate your strongest pages. If those strong pages are not about high-ticket sales, ditch them. Focus on pages that have a high-ticket value or appeal to high-ticket value customers and are also popular. Build on your strengths, scrap the rest.
Step #3: Distribute content that filters your customer segments
When you build different pieces of content on your website, you use this to filter people based on whether they are your target high-ticket sales audience members or not. You should do the same with content that you share or post throughout the rest of the internet.
At this point, I'm assuming that you already know the basics of content marketing. You share content in the form of comments, blog posts on third party platforms, as well as longer posts and curated material on social media platforms. All of these then condition people to go to your website.
Your content on your website then serves to filter them, and eventually convert them. That's how you play the game. Or at least that's how you should play the game.
It's really important to make sure that even that "outer ring" of content in your high-ticket sales niche filters your customer segments.
In other words, you don't want tire kickers, or people who are just looking for information but are unwilling to pay anything, to even hit your website. Why bother? They're a waste of time.
I know that sounds rude, but it's also the truth. Because you're trying to create a system that converts online traffic into a lot of money. You should not have the time to mess around with volume traffic that doesn't go anywhere.
This is why you need to distribute content that filters your customer segments based on these other platforms. This way, only people who are truly willing to pay good money will end up on your site.
Step #4: Make it easy for your audience to find you and keep in constant contact with you When I say "your audience," I'm talking about high-ticket sales people. I'm not talking about generic information seekers. Forget those.
Make it easy for them to find you. This means create social media profiles, identify hashtags on Instagram, Pinterest and Twitter that are directly related to your niche.
Filter people on those platforms, and then get them to go to your website and convert them. In this context, conversion means getting them on your mailing list. This is how you keep in constant contact with them.
Step #5: Send high value content that segments your mailing list
Send high value content to your mailing list, and then allow people to segregate themselves by joining sub lists. At this point, there will still be people who are just looking for information. They will be in the minority, but if you don't manage this properly at this level, they're going to take a lot of your resources.
You don't want list squatters because services like AWeber charge you money for the total size of your mailing list, regardless of whether they buy or not and regardless of how active your list is.
What if a significant chunk of your mailing list are just squatters? You're losing money monthly. Don't do it. This is why you need to send high value content to your mailing list and get people to sign up to a sub mailing list.
When people do this, you know that they are looking for high-ticket sales material. They are people who are serious about eventually spending a lot of money.
For everybody else, you can purge them off your list.
Step #6: Filter your filtered list between buyers and tire kickers
This is where the rubber meets the road. Send a $1 offer for some sort of basic PDF report you made. You may even compile some blog posts and sell it in a $1 PDF.
However you want to do it, segment people in your high value list into two camps: buyers and information seekers.
Give the information seekers one final chance by setting them up with a 5-day update program. If they don't convert to your buyers list within that 5 days, they get dropped from your lists totally.
The key here is to get rid of tire kickers and information or freebie seekers using low friction sales.
Step #7: Scale up your filtration with increased friction
"Friction" in this context involves people spending increasing amounts of money.
Your buyers list is tried and proven only to the point that these people are willing to pay $1 to be on that list.
You should then further segment that list by sending opportunities that cost more.
Maybe you go from $1 to $20, then from $20 to a couple of hundred bucks. Keep ramping it up and prepare them for the big sale.
Just repeat the process I have outlined above to get them ready for that big sale. Don't drop the big sale offer in the beginning.
You can use it as a redirect offer. When people buy, they get a confirmation page, and that confirmation page would have that big offer, or at least talk up the big offer.
This is how you play the game where the longer people stay on your mailing list, the more value you build.
Step #8: Give your buyers list what they're looking for
Your buyers list members are basically looking for assurance. Give it to them in the form of high value content.
Give it to them, believe it or not, in the form of filtering using ever increasing sales pages.
And take good care of them. This means making yourself available in terms of customer support. You build a community around your buyers list.
The Shortcut To High-Ticket Sales
In chapter 5, I stepped you through the process most marketers go through to master high-ticket sales. As you can tell, it's not exactly smooth nor easy. However, for the longest time, this is how most marketers learned. They had to learn the hard way. They had to pay their dues.
In fact, the process is so hard that the vast majority of people who tried their hand at high-ticket sales end up dropping out or settling for mediocre results. It's fairly rare for somebody to become really successful doing things the hard way. Still, after some time, a significant portion of people would graduate from getting mediocre results to getting better results, but it can take quite a bit of time.
In fact, for too many people, it takes too much time and involves so much experimentation. No wonder too many marketers just give up. Thankfully, there's a better way.
It's always a good idea to start out with high-ticket sales by learning the ropes. You have to learn how to do the basics. You have to learn how to sell online, how to find the right niche, and how to create content that would appeal to your customer base. You have to know to the basics of segmenting your audience, so you know what to expect.
Other Details
- 20 Articles (TXT, DOC)
- 1 Ebook (PDF), 29 Pages
- 6 Graphics (PNG)
- 1 Salespage (HTML)
- 10 Ecovers (JPG)
- 2 Promotional Ad Materials (Emails, Banners)
- Resource Report, Cheat Sheet, Mindmap, Optin Page, Social Media Images, Legal Page, Sales Video
- Year Released/Circulated: 2019
- File Size: 133,861 KB
License Details:
[YES] Can be sold
[YES] Can be used for personal use
[YES] Can be packaged with other products
[YES] Can modify/change the sales letter
[YES] Can be added into paid membership websites
[YES] Can put your name on the sales letter
[YES] Can be offered as a bonus
[YES] Can be used to build a list
[YES] Can print/publish offline
[YES] Can convey and sell Personal Use Rights
[YES] Can convey and sell Resale Rights
[YES] Can convey and sell Master Resale Rights
[NO] Can modify/change the main product
[NO] Can modify/change the graphics and ecover
[NO] Can be given away for free
[NO] Can be added to free membership websites
[NO] Can convey and sell Private Label Rights