Salespage Snapshot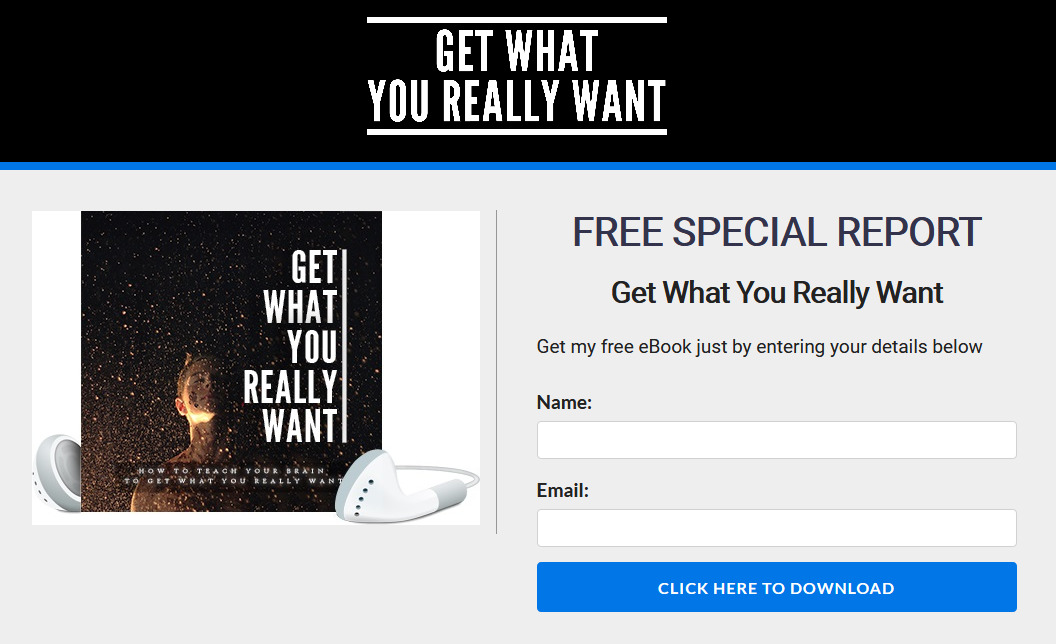 >> Click Here To View Sales Page...
Sample Content Preview
If you are not passionate about what you are trying to achieve then you will never achieve it. Let's assume that you have started a business and are attending networking events. Every time that you meet someone new you need to show them that you are totally passionate about what you are doing.
A lot of "experts" will tell you that you need to chose something that you love in order to be passionate about it. But this is not always easy to do. The good news is that you can develop passion for anything. It is all about focusing on the reasons that you are doing something.
Let's say that you want to start a business online. What kind of business do you start? Well there are a number of different business models and niches that you can go for. Which one you choose does not matter that much as you can develop passion for it pretty easily. So get passionate about all of the things that you do.
Most successful people question everything. They never accept what they read or hear. If someone tells them that an idea that they have won't work they will ask why they believe that. When they are weighing up an opportunity they will ask a lot of "what if" type questions and be guided by the answers.
So you need to start asking a lot more questions and develop your curiosity. If someone else has what you want in your life then don't get all bitter and twisted about it. Just ask how they did it. Most people will be delighted to share their story with you.
If you want to get a better job and you think to yourself "I can't do that job" then ask yourself the question "why do I believe I can't do it?" The say to yourself "I can do anything" and start to look for ways that you can overcome any limitations.
Steve Jobs created a multibillion dollar business by asking questions. "Why can't I have all of my music collection on a small device?" "Why do computers have to look this ugly?" SO get into the habit of questioning important things and become a more curious person.
A lot of people wait around to be told what to do. If you really want to get what you want then this is no good at all. You need to be a self starter and see things through until the end. It is essential that you develop an inner drive to do this and just do things without waiting for anything or anyone.
Too many people have good ideas and then wait around to start on them. What are you waiting for? Just make a start right now! OK you might not have all of the answers that you need or the finances to fund what you want to do. But there are always things that you can be doing to move you closer.
If you are used to waiting around then making the transformation to a self starter will take some practice but it is certainly something that you can do. So think about some of the things that you have been putting off and take action with these right now.
Do you yearn for material things in your life to the point where you become bitter and resentful about not having them? This is a common trait which will not help you in any way to get what you really want. It just breeds negativity and this will sap your energy.
Be grateful for the things that you have in your life right now. If you have a job that you hate then be grateful that it provides the money you need to take care of your family until you can find something better. If you do not have the perfect partner in your life then be grateful that you have the life force within you to find that person.
Make a statement of gratitude every day. Write down three things that you are grateful for and reflect on them. It doesn't matter what they are. You can be grateful that you have good health or that there are people in your life that support you. You can be grateful that your beaten up old car gets you to work each day.
When you give gratitude you will get back. It is the Law of Reciprocity. When you give you receive. By giving gratitude for what you have you will receive back. It doesn't mean that you will never have what you want as some people think.
Be honest in all of your dealings with people. If you are in business then work hard to provide your customers with the best products and services. Never be tempted to provide a poor quality product to make a "quick buck". This will backfire on you and damage your reputation.
If you look at any successful person you will see that they have integrity. They are not perfect and do not make perfect products because this is impossible. But they put their heart and soul into what they do and this comes through in what they provide to the world. Integrity is an essential trait for success.
Getting what you really want from life usually requires a high degree of confidence. If it didn't then everyone would have exactly what they want. Most people will tell you that they do not have the confidence to run their own business or attract their ideal partner. They make a big deal out of this and their self esteem suffers as a result.
Other Details
- 1 Ebook (PDF, DOC), 18 Pages
- 1 Audio (MP3)
- 1 Graphic (PNG)
- 1 Squeeze Page (HTML)
- Year Released/Circulated: 2020
- File Size: 8,879 KB
License Details:
You're granted master resell rights, resell rights or to resell with personal use rights.
You may add this product to your PAID membership site
You may giveaway the product as a bonus when people buy through your affiliate link
You may edit the included opt-in / squeeze / landing page
You may giveaway the eBook for Lead Generation purpose
No, you may NOT edit the contents of the eBook
No, this product does NOT include private label rights. You are granted Master Resell Rights only