Salespage Snapshot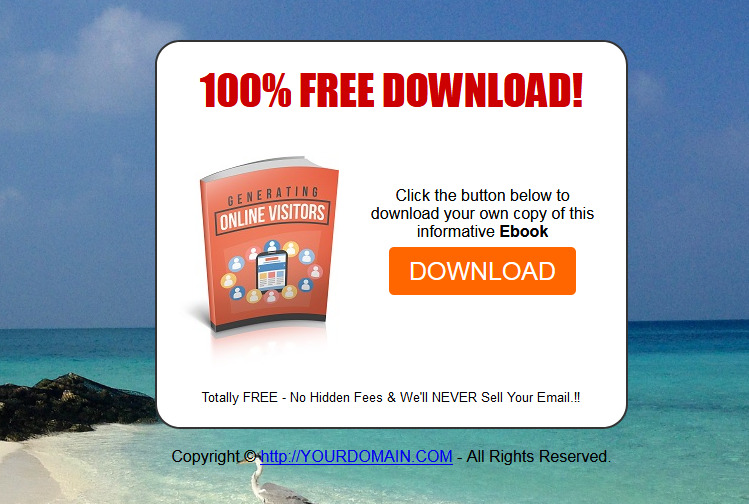 >> Click Here To View Sales Page...
Table of Contents
Chapter 1 – Radio Shows……4
What Free Talk Show Services Are Available..4
Before The Pros and Cons Of Each….5
TalkShoe Live – Pros and Cons…5
Blog Talk Radio – Pros and Cons6
Paid Internet Talk Radio Studio Services6
Chapter 2 – The Best Service Out There….8
Sign up:.8
New Hosts; TalkShoe Step-By-Step Instructions.10
Sign In:…11
Recovering Your Username and/or Password:……12
Creating and Scheduling Your First Call:12
Creating a New Call Series:12
Creating a New Episode:….13
Accessing Any of Your Call Series..13
Starting Your Call/Show:….14
Running Your Call/Show:..14
Tell Callers How to Reach Your "Shoe":14
Changing a Call Series from Private to Public15
Changing an Episode Date, Start Time, Title, or Description:….15
Chapter 3 – Preparation……16
Using The Listener/Participant Invitation System.17
Chapter 4 – Practice Makes Perfect..18
Get 3 To 5 Friends To Join Your Rehearsal Call (Or More).18
What You Should Test During Your First Rehearsal….18
Can You Hear Them? Can They Hear You?…18
Making Your Talk Show Control Board Your Friend..19
Recording Solo Practice Calls…19
Muting and Un-muting Callers..19
Practice using the Control Panel Chat System19
Chapter 5 – Fearless Presentations..20
Preparation Is Key….22
You Can Practice Live All You Want Live For Free22
Plan Your Rehearsals But Keep Them Simple……23
Free Teleprompter Available…..23
Standard Format For I-Talk Shows.23
Chapter 6 – Dealing With Crowds…..28
House Rules – Laying Down The Law…..28
Opening Your Call With All Callers Muted…..30
The Potential For Irate Callers Is An Unknown….30
Managing Your Talk Show From Anywhere By Phone Only…..30
Chapter 6 – Running The Show.31
To Produce Yourself Or Not…..31
Adding Music and Sound Intro's With vEmotion..33
Using Soft Phones (VoIP) to Host Your Show……33
Chapter 7 – Organization….35
Planning Your First Live Show.35
How To Find And Prep Your Guest Expert…..35
Discovery Call……37
Send The Pre-Interview Call Agenda……38
Be On Time For The Pre-Interview Call..39
Preparing For Your First Live Show39
Chapter 8 – Promotion.41
All The Normal Internet Ways To Promote A Site41
Promoting Your Shows As Pod Casts…..42
Low Cost – Now Cost Pod Cast Promotion & Marketing….42
What You're Really After…42
So Lets Get To What You're Really After……43
Knowing Your Features and Selling The Benefits.46
Listing Your Pod Casted Shows In Pod Cast Directories…..48
Sample Content Preview
Chapter 2 – The Best Service Out There
Here I am going to use TalkShoe as an example. Sign up:
1. Go to www.TalkShoe.com and click on signup at the top left.
2. Fill in the account signup form.
It is recommended you use the phone number you will be calling in from for your PIN (Personal Identification Number). Agree to the terms of service and click the "Create User" button.
That's it for sign up. On the next page you will see a large blue "Continue" button. Click continue button to proceed. You will be returned to the home page but you will be logged in.
Check your email. You should receive an email.
If it doesn't appear you received the email, check your junk/span folder.
If it is there white list the TalkShoe email address it came from. File the email where you can find it if you need it.
Now go back to your web browser which should be still opened to the home page. You will see your user name in the top right of the page where it will say, "Hello YourUserName", indicating you are logged in. In that same area of the page click on help.
You can click on the link in item "A." or go directly to the video tutorial page here: www.talkshoe.com/se/help/videoDemos.html
On this page should watch each of the video tutorials from left to right. Don't miss the video tutorials down on the right as well.
You will see the following content on the page and I want to explain something about what is stated here:
Connect with Your Audience.
TalkShoe is a unique website for people to participate in live interactive podcasts — called Community Calls™. You can host, join or listen along to a live or recorded Community Call. Hundreds of people can talk and chat live, thousands can listen in (audio streaming to computers), and an unlimited number of people can download or podcast the recorded talk show.
Participants can use the TalkShoe Live! Pro software, which has a number of unique features including: 1) integrated live talking, and text chat, 2) see-who's-talking indication, 3) request-to-talk, and 4) listen-only mode. Hosts have additional controls including start/stop recording, muting, censoring, and request–to-talk queue management.
Note the first sentence in the 2nd paragraph above makes reference to the "TalkShoe Live! Pro software". It is no longer necessary to use this software if you are calling in using any type of telephony device such as regular landline, cell phone, cordless phone etc. You can use the new Web Client that starts automatically when you enter a call/chat episode. But you will have to have the:
JRE JAVA Run Time Engine installed on your computer.
However, if you are using a VoIP (Voice over Internet Protocol) phone you may have to use the "TalkShoe Live! Pro software", to host your show. While VoIP works well for some people, that technology hasn't quite come up to commercial standards yet as far as I'm concerned. I do NOT recommend you use VoIP or SIP systems to host your shows. As the technology continues to evolve and improve, I'm sure I'll be changing my mind on this issue.
Below is a group of step by step directions for different features you have to set up and control your calls. I could have just put a link here to each of the individually, but if you have this open you can more easily go down through the list or directly to the directions you need by clicking on the Table Of Contents at the beginning of this guide. It will make it easier for you than going through FAQ's.
If you want to skip down to the section on setting up your first test rehearsal call, you can CLICK HERE to skip past these instructions below. Don't forget they are here for future reference:
New Hosts; TalkShoe Step-By-Step Instructions
October 5, 2008 at 11:16 am | Author: Dave Nelsen | In Announcements, What's New |
We've seen many former Skypecast users show up on TalkShoe recently. Let me be the first to welcome you! Below are simple step-by-step instructions for a variety of basic actions on TalkShoe. First, here are some of the advantages of TalkShoe:
1) TalkShoe is built on the best conferencing technology on the planet, same as used by NASA and 80 telcos worldwide for their best business teleconferencing customers. On TalkShoe, you can have 300 simultaneous callers while being in complete control just like a radio talk show host.
2) TalkShoe allows voice over IP (VoIP) callers from its own integrated ShoePhone application (download and install TalkShoe Live Pro) or any SIP-standard alternative including Gizmo, SJPhone, and X-Lite. Skype is not SIP-compliant but if desired you may use SkypeOut to call TalkShoe at 724-444-7444.
3) TalkShoe also allows callers from VoIP softphones, plus landlines and cell phones. That enables a whole world of participation.
4) All TalkShoe features are free. If you're not using VoIP, please check with your phone company to see if they charge you (incrementally) to call 724-444-7444. Many people have flat-rate calling plans (Vonage, etc.) and free cell phone minutes.
5) TalkShoe calls can be recorded and distributed as podcasts (listed in iTunes), completely automatically. This can increase your audience by 20X on average.
6) People can listen and chat live without downloading or installing any software. These folks will show up as "guests" in your TalkShoe Live display.
Keep in mind that like a radio talk show, TalkShoe is built on the philosophy of dictatorial host control. You can enable or block any text chatter and mute or un-mute any caller; you may do so individually or all together (e.g., mute all).
Here are step-by-step instructions for a variety of tasks. Start at www.talkshoe.com, then:
Sign-Up:
1) Click the white "Sign Up" button in the upper left header area.
2) Fill in the six mandatory fields, hovering over the "?" next to each field for more detailed instructions.
3) Complete by clicking the green "Create User" button. Click the Continue button when the system indicates "user created successfully". Downloading the TalkShoe Live Pro client is optional at this point (see topic below).
Sign In:
1) Click the white "Sign In" link in the upper left.
2) Enter User Name and Password and click "Remember Me" if you are working from your own computer.
3) Complete by clicking the white "Sign In" button.
Recovering Your Username and/or Password:
1) On the Sign In page (as above), click the link that says "forgot username or password" and enter the email address you specified at sign up.
2) Complete by clicking the green "Send Password" button. Creating and Scheduling Your First Call:
Keep in mind that TalkShoe uses the term "Episode" to describe an individual call, and "Call Series" to refer to all episodes that are for the same group or theme. Think about a TV "series" (Gilligan's Island) and individual "episodes" (Gilligan finds another way to screw up their rescue). To create a call episode, you must first start from an existing or new call series as follows:
Creating a New Call Series:
1) Click the green "Create" button in the upper left header area. The first time through, you'll see a short overview of the process on the first screen. Click "Get Started" to continue.
2) Enter a title for your Call Series or use the default title selected for you. This can easily be changed later.
3) Set the desired options or accept the defaults. Notice the orange link for "Advanced Options". Again, these can easily be changed later.
4) If you're ready to do a call immediately, click "Start Now", otherwise select "Schedule" and fill in the episode options.
Regarding Start Time and Episode Duration, these are just to set audience expectations. You may actually start any time during the scheduled window or up to 15 minutes early; once started, you may run as long as desired up to 5-hours of recording or 24-hours of talking. You're in total control.
Other Details
- 25 Articles (TXT)
- 1 Ebook (PDF), 47 Pages
- 1 Squeeze Page (HTML)
- 2 Ecovers (PNG)
- Year Released/Circulated: 2018
- File Size: 1,747 KB
License Details:
[YES] Can sell and keep 100% of the sales.
[YES] Can edit the squeeze page.
[YES] Can be bundled into another paid package and sell at a higher price.
[YES] Can be used as a bonus to another product you are selling.
[YES] Can be sold in a Dime sale event.
[YES] Can be added into a paid membership site.
[YES] Can pass on the Master Resell Rights privilege to your customers.
[YES] Can be given away for free AGAINST an email address (lead generation)
[NO] Contents of the product can be edited, modified or altered.