Salespage Snapshot: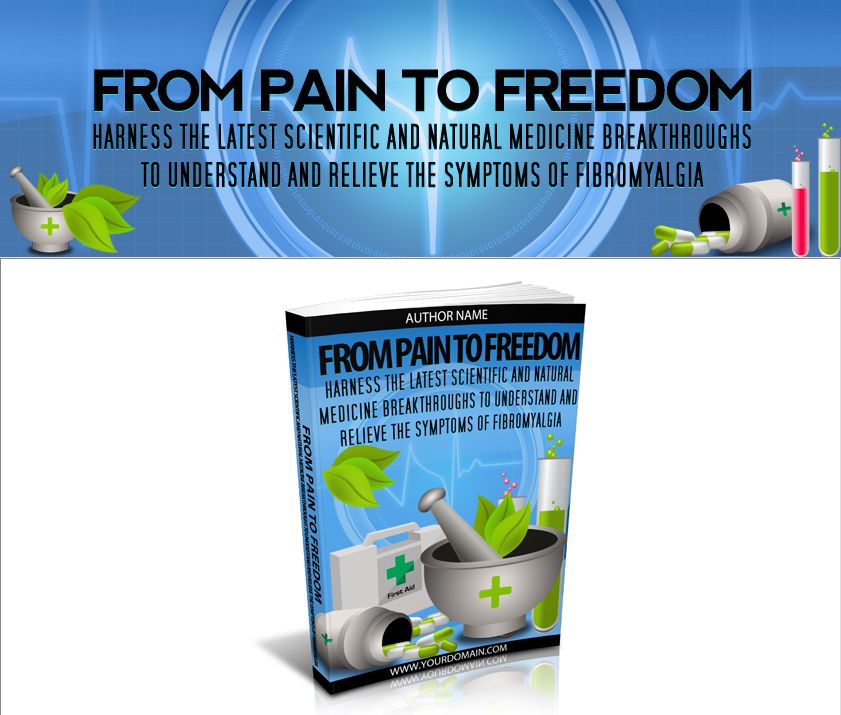 >>> Click Here To View Full Sales Page…
Table Of Contents
Introduction……….. 5
CHAPTER ONE….. 8
How Fibromyalgia Affects Your Body…….. 8
CHAPTER TWO …12
What Causes Fibromyalgia? ….12
CHAPTER 3 ……….14
Official Diagnostic Criteria Of Fibromyalgia…….14
CHAPTER 4 ……….16
The Conventional Medicine Approach …….16
CHAPTER 5 ……….21
Treating Yourself Using The Power Of Natural Remedies…………21
Acupuncture and Acupressure……….. 23
A Simple Relaxation Technique You Could Try Today ……… 32
Walking Meditation….. 34
Transcendental (TM) Meditation….. 35
Mindfulness Meditation……………. 36
There Are More 38
Journey Meditation………………..38
Sound Meditation……………………. 39
Cupping Therapy.40
CHAPTER 6 ……… 52
Fibromyalgia & Your Diet………. 52
Possible Dietary Methods to Improve Fibromyalgia…….. 52
Fibromyalgia And Hormones……… 53
CHAPTER 7 ……… 59
How To Get The Fibromyalgia Diet Recipe Work For You……… 59
CHAPTER 8 ………60
Delicious Fibromyalgia Friendly Recipes……..60
Chapter 9………….. 67
In Conclusion……. 67
CHAPTER 10 ……. 73
The Future Of Fibromyalgia Treatment …….. 73
Sample Content Preview
Introduction
Fibromyalgia seems more a disease of mime explained in the charades of other ailments. The majority of persons suffering from Fibromyalgia have undergone numerous tests with multiple diagnoses before a medical professional reaches the diagnosis of Fibromyalgia.
Aspirin will often relieve a headache but the headache is not brought on by a deficiency of aspirin, therefore aspirin is not a cure for the headache but rather an aid in the relief of headache symptoms. When headaches reoccur we begin to look beyond the ease of symptoms for the root cause. Many times the cause of a headache is stress, muscle fatigue, spinal alignment, digestion issues, body temperature, lack of oxygen in the blood stream, dehydration, or a precursory sign of infection just to mention a few. One could almost conclude a headache as an early warning device of malfunction within the human machine but then aspirin should merely be considered a temporary fix while transitioning through the repair.
Chronic headache often is one of the many symptoms associated with Fibromyalgia but Fibromyalgia seems the mime portraying a spectrum of symptoms as an impressionist portraying personalities. It is the vast arrays of symptoms that go and come, appear or disappear that seem to make Fibromyalgia difficult to diagnose and treat because as a whole we are a society that treats the symptoms first; much like taking aspirin for a headache. When we relieve the symptom, usually discomfort or pain, we tend to rejoice in the relief and call it good.
Other Details
- 1 Ebook (PDF), 75 Pages
- 1 Salespage (HTML)
- Year Released/Circulated: 2011
- File Size: 1,078 KB
License Details:
Yes can be sold
Yes can sell resale rights or master resell rights
You can add the product into your product bundle or package and sell for a higher price
Yes can be added to a paid membership site
You CAN give the product away for FREE
You CANNOT offer the product as a bonus to another product you are selling. However, you can offer other bonuses to this product when selling
You CANNOT sell the product on auction sites such as eBay.com
You CANNOT use nor sell this product in a dime sale event, under any circumstances at all. An event that constitutes a dime sale is one whereby the product starts selling at a very low price and increases every dime after a certain time frame or with every purchase using the dime sale script