Salespage Snapshot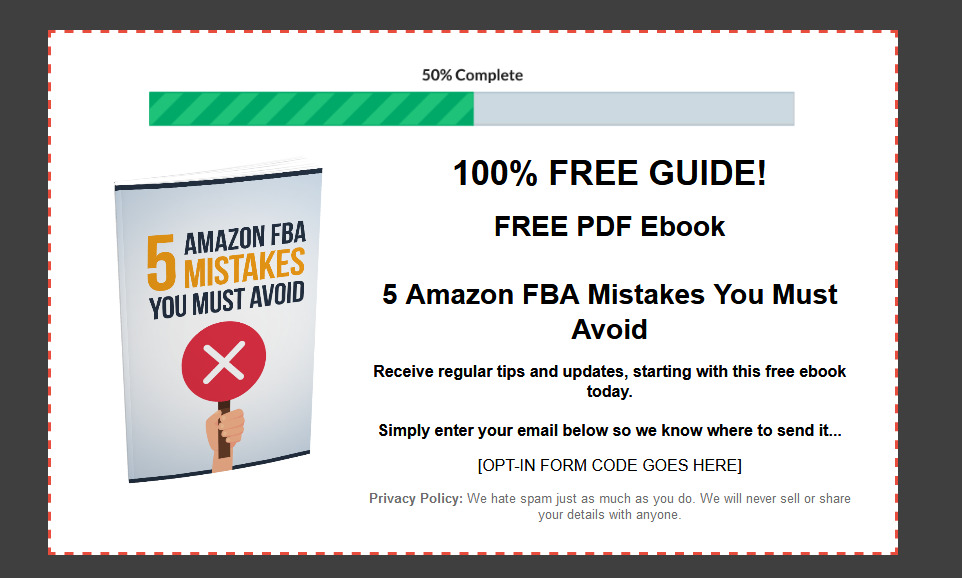 >> Click Here To View Sales Page...
Sample Content Preview
Also ensure you still deal with issues personally and make it your duty to ensure that all dissatisfied customers are duly compensated for any wasted time or money on their part. This might mean sending them something for free or discounting their money – and an apology never goes a miss. This way, once your customer has been dealt with, they won't start spreading the bad word about your company and may even think more highly of you than they did before the incident. Mistakes are only natural in any business – how you deal with them is what will define you in your customers' and clients' eyes.
That's not all you should do though once you've identified an unhappy customer, and if they're unhappy then chances are it's for a reason. Find out what they're unhappy about – they may well be unhappy that it didn't arrive on time, or arrived damaged. Perhaps it got lost in the post? Either way it's your responsibility, and if you don't deal with the source of the problem it will only lead to more incidences in the future – attack every problem at its route. So, file this issue and look for more occurrences, look through any previous complaints – they are the best kind of market research and completely free (make sure you never delete them).
Don't see this complaint as a nuisance, but rather as free feedback and market research that you can use to improve your business and avoid issues in future!
4. Getting Packaging Wrong
You might be wondering what packaging has to do with an Amazon FBA business. After all, isn't the whole appeal of FBA that you don't need to handle packaging? Isn't this what Amazon is doing for you? Well yes, but only to an extent.
You see, there are actually two types of packaging for your items: the envelope or parcel that they will go in – which Amazon handles – and the box or bag that they will be inside within that outer packaging.
And actually, that latter option ca be just as important if not moreso. This is your ONE chance to really make an impression as a brand, to make your product stand out from countless similar ones. Moreover, it is going to further help your product to stay in one piece during the various legs of its journey.
When you work with a manufacturer, they will usually offer to provide very basic packing in the form of a plain box or a transparent bag. If you wish to provide better packaging, then you can do so by using a third-party packaging contractor. We recommend that you do this!
Moreover, consider some of these mistakes that can occur with this other aspect of packaging.
Mistake 1: Packing too Loosely
Packing too loosely is what happens when you have a large box or package with a relatively small item hiding inside. The issue here is that it's all too easy for that item to roll or slide around inside which can cause it to bash against the walls of the packaging and generally to take a beating. If you want to keep your item safer then you need to pad it or find another way to hold it in place. If Amazon adds great packaging around a box that is too lose, it won't prevent your item being damaged!
Mistake 2: Packing too Tightly
You might not think that packing too tightly could be a problem, but in fact it's just as able to cause issues as packing too loosely. This is because packing tightly can place pressure on the item inside and thus make spindly parts more likely to snap. At the same time, packing tightly will mean that the item is effectively nearer to the surface so that it can be easily bashed. If your item isn't simply square or round then leave some space around the extremities and add padding around them.
Mistake 3: Using Tough Packaging
This isn't going to be a problem in ninety percent of cases, but for some people who have particularly delicate items it's worth remembering that the packaging should be less durable than the item itself. This is a mistake people will make when using zip ties to hold things in place, or when using stickers on cotton etc. Make sure your item will actually come out when it gets to where it needs to be!
Mistake 4: Making the Packaging too Soft
Just as bad is having packaging that's too soft. This is a particularly big problem with boxes that are easily degradable in water – they can all too easily get essentially dissolved by rain leaving your items vulnerable. If your item isn't waterproof then make sure your packaging is!
Other Details
- 10 Articles (TXT, DOC)
- 1 Ebook (PDF, DOC), 7 Pages
- 1 Audio (MP3)
- 4 Graphics (PNG)
- 1 Squeeze Page (HTML)
- Year Released/Circulated: 2020
- File Size: 8,921 KB
License Details:
You're granted master resell rights, resell rights or to resell with personal use rights.
You may add this product to your PAID membership site
You may giveaway the product as a bonus when people buy through your affiliate link
You may edit the included opt-in / squeeze / landing page
You may giveaway the eBook for Lead Generation purpose
No, you may NOT edit the contents of the eBook
No, this product does NOT include private label rights. You are granted Master Resell Rights only